Clock Springs & Clock Spring Manufacturers
Most people tend to think of springs in terms of stereotypical helical spirals, but that's not necessarily the case at all. Many springs actually don't conform to this pattern, and the clock spring is one such example. Manufactured from flat wires rather than the round variety, these springs are not quite as unusual as they might first appear. Clock springs are frequently used within similar capacities to the closely related torsion spring. Although the two share many properties, they differ in terms of how they present force, with the clock spring exerting a pushing force from its outer edge onto another object; primarily as it rotates around a set axis.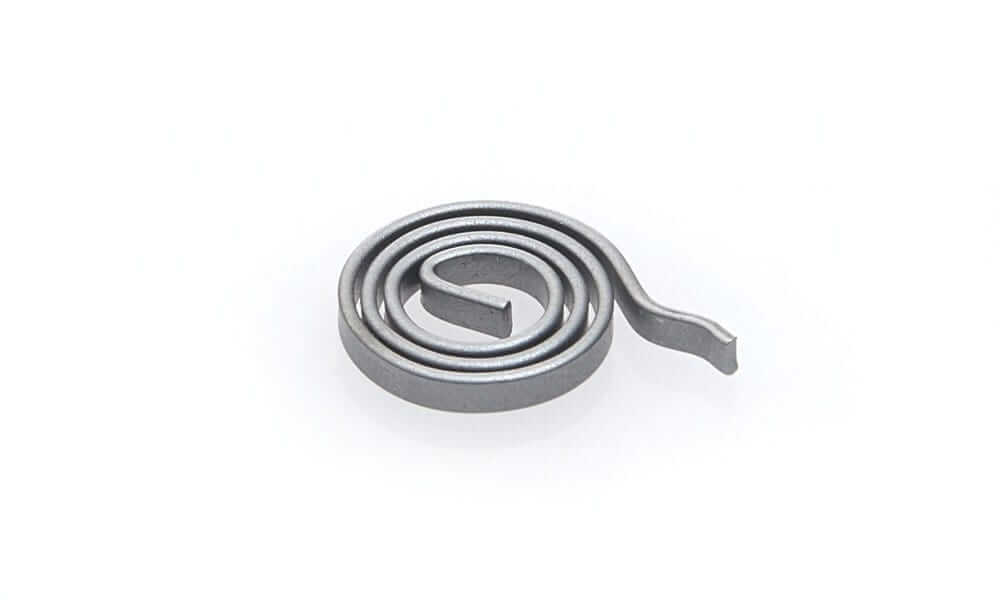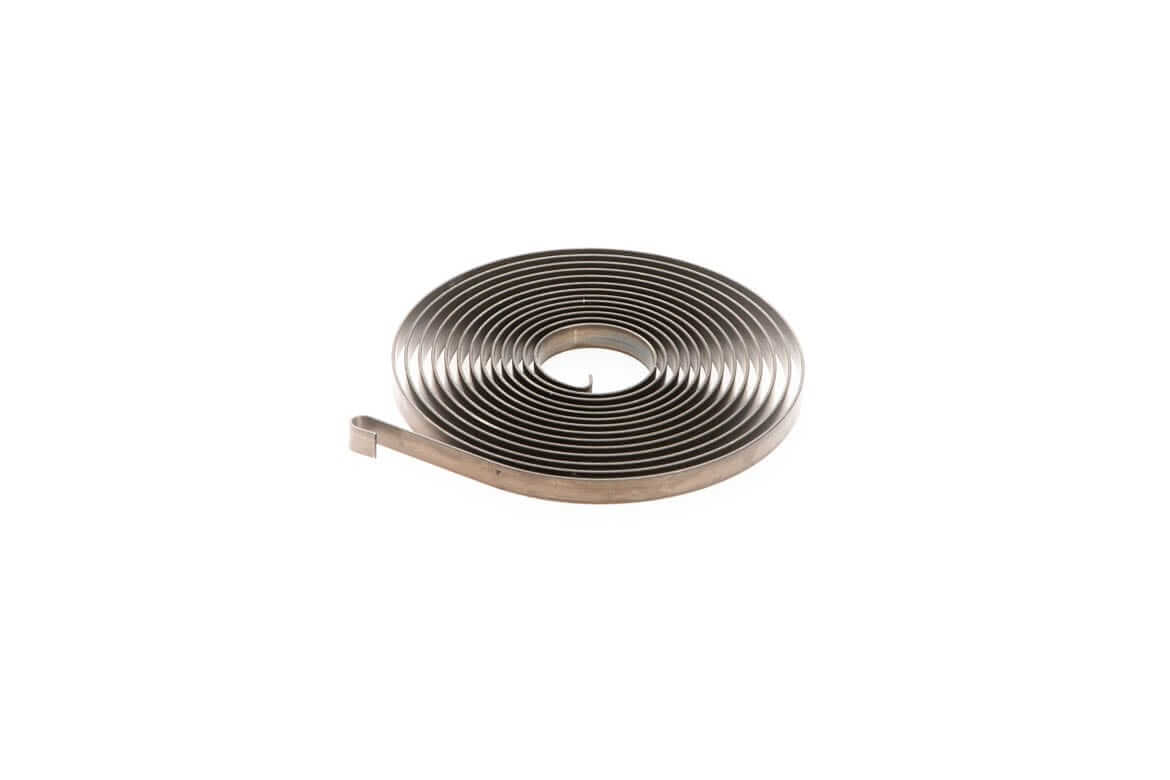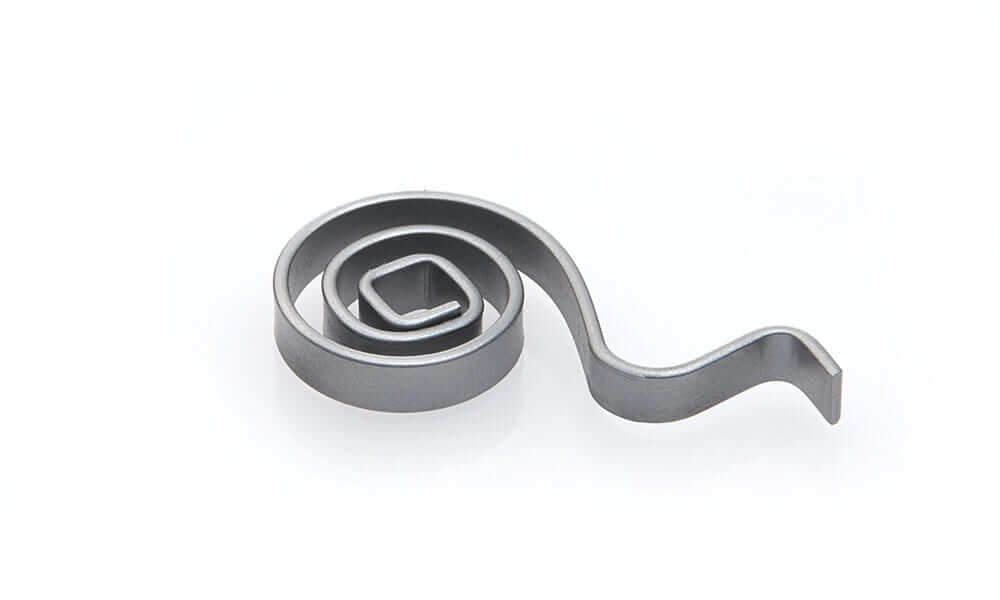 These components take their name from their common tendency to serve within watches and clock mechanisms, and so they're actually a very common spring, despite their unfamiliar appearance. Here at European Springs and Pressings Ltd, we are specialist clock spring manufacturers as well as a provider of springs according to their various types. Usually, these springs are manufactured from high quality stainless steel, largely due to the low rate of fatigue that this material possesses, however as with so many of our solutions we're able to tailor the specifications of a spring to meet your exact request.
Contact Us for Clock Springs
As expert clock spring manufacturers, we've been refining our designs for a long time, and so the open style coils of our clock springs ensure coil friction free operation and reduced torque capacity at all times. Our provision of springs is built around the principles of fantastic customer service, a wealth of industry expertise and the very latest technology, and so if you need a bespoke spring solution look no further than European Springs and Pressings Ltd to provide one. We're also able to provide a proven problem solving service alongside the manufacture of our clock springs, so even if you're not entirely sure what you're looking for we can suggest the optimal product for you.
Feel free to contact European Springs Ireland for further information about our range of clock springs.