Constant Force Springs
Most springs are bound by the famous principle of Hooke's law (F=kX), but, as is so often the case, there is usually an exception to even the most widespread rule. Constant force springs represent just such an anomaly. These springs are so named because their force of motion is always at a consistent point of exertion. Resembling a wound coil, their freedom from Hooke's law allows them to produce perpetual force throughout their deflection. Because the force to restore unrolled constant force springs is nearest the roll, there is almost no restriction upon their speed of extension or acceleration.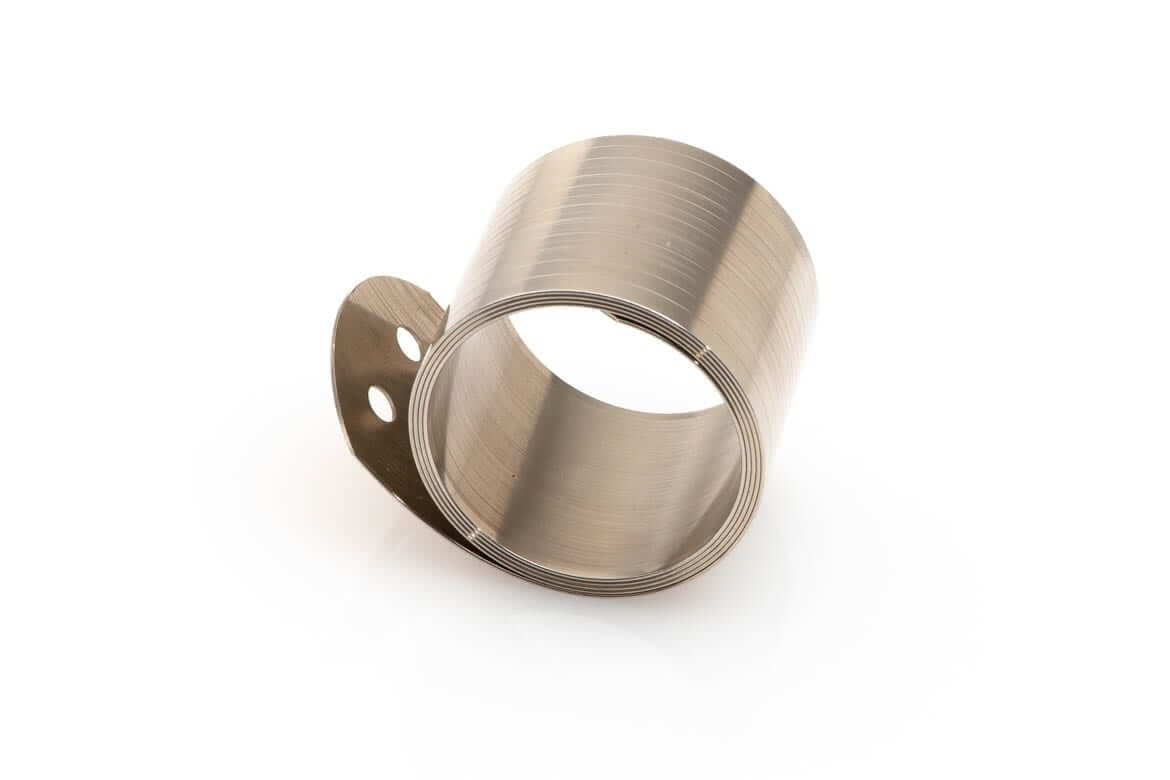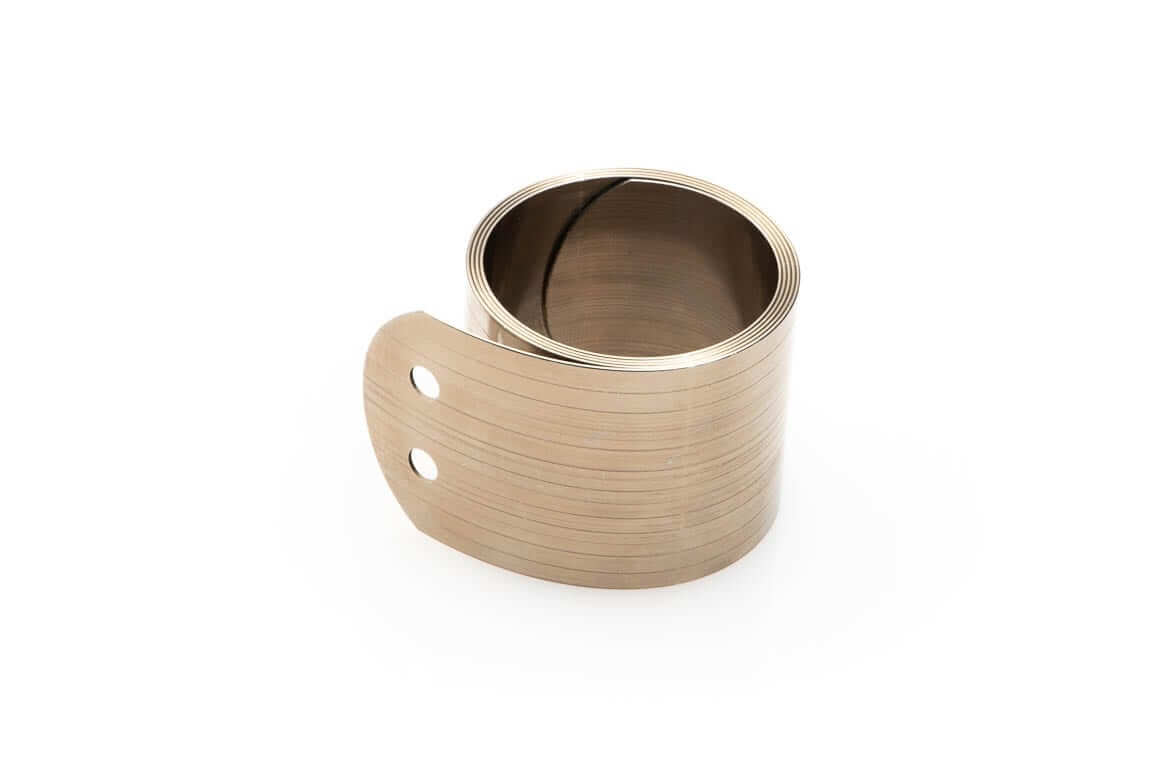 Here at European Springs and Pressings Ltd, we're a leading member of The Institute of Spring Technology and the ISME, and are registered with BSI to ISO9001. We design and manufacture constant force springs for many industries – including the aerospace, automotive, defence, medical and retail sectors – and these components can be fitted in numerous fashions to enable the widest possible range of uses. We're well aware that the requirements and tolerances between industries will differ markedly, yet regardless of any differences in specifications we always make certain to manufacture all of our springs to the very highest of qualities.
Constant Force Springs – Find Out More
We commonly create our constant force springs from steel strip, but this could be texture rolled carbon steel, grade 301 stainless steel or a number of other options, and (as is always the case) we welcome you to approach us with any bespoke project you have in mind. We're dedicated to ensuring your total satisfaction, so we'll deliver the very best springs regardless of their designated purpose. We can also help you to develop the optimal product for your project even if you aren't 100% sure what you require. Whether you want springs for seat belts, timers, cable retractors or any other conceivable utility, European Springs and Pressings Ltd is able to efficiently manufacture exactly what you need.