Torsion Springs & Torsion Spring Manufacturers
Torsion springs are a coiled type of spring that uses a twisting or rotational motion to allow them to store rotational energy. The resulting force is exerted in an opposite direction that is proportional to the angle of the twist. Most commonly, there are two types of these springs, namely single and double coil varieties, although even within these the more usual design is a helical looped form that looks like a simple coiled wire. This wire is twisted ever tighter by the sideways forces it is exposed to, and some of the most noted applications for these springs would be the traditional mousetrap or many types of door hinge.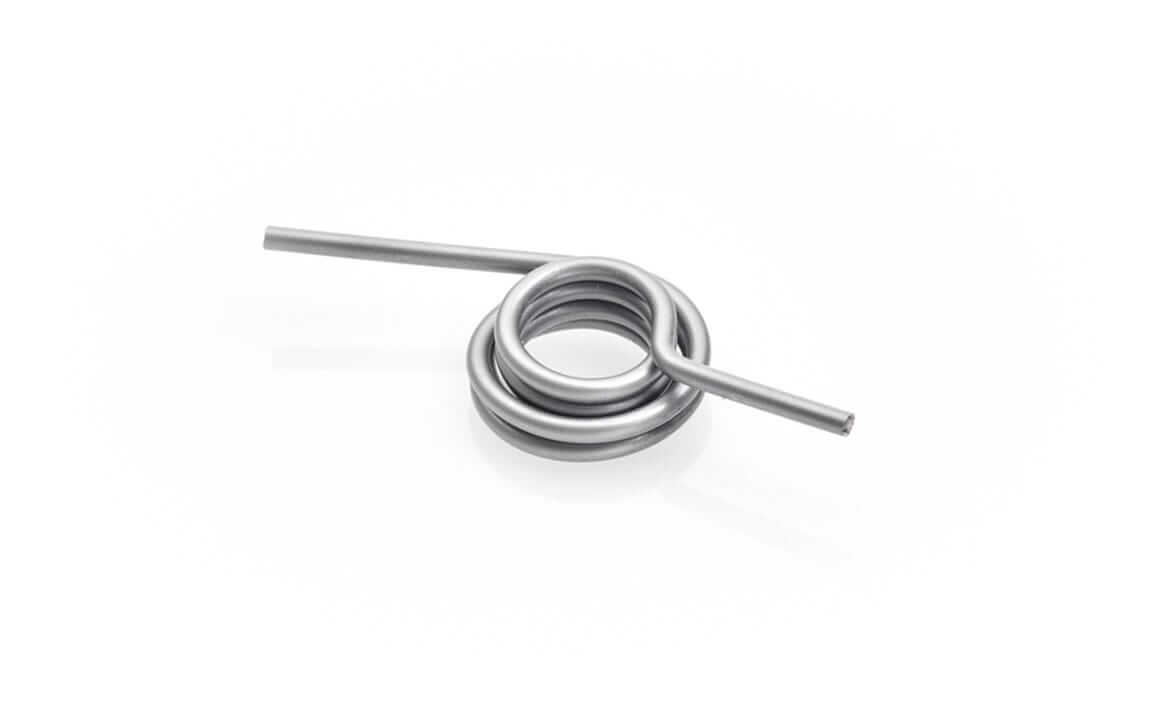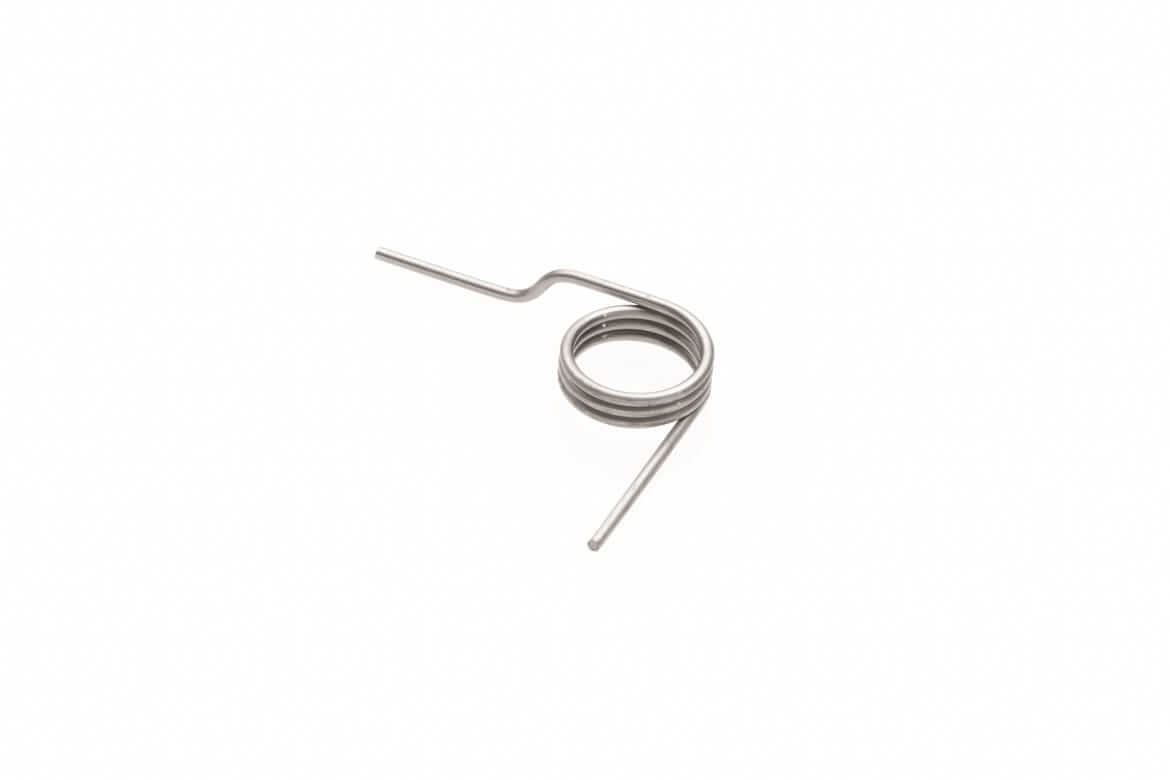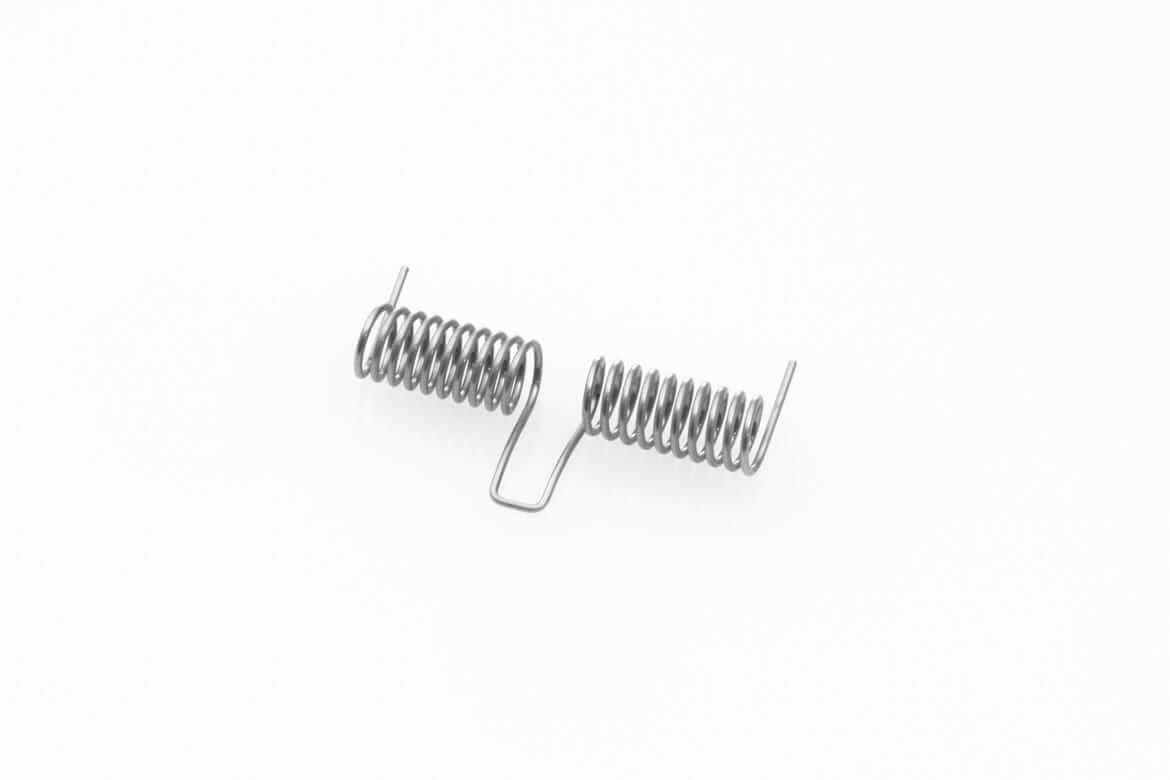 Here at European Springs and Pressings Ltd, our 14 torsion coiling machines can produce almost any shape or size of torsion springs that you could conceive, and so small springs for hinges or even extended double length springs can all be manufactured to suit any specific requirement. Our torsion springs are manufactured from wire measuring between 0.3mm and 26mm in diameter, although every other consideration – including the material in question – is largely down to your own preferences. Despite the fact that all of our torsion springs are uniquely tailored to your requirements, we can still manufacture them at great speeds, and indeed the production rate of a torsion spring is among the most rapid of any product that we stock.
Because torsion springs are generally finished straight off the machine, no secondary operations are required, and this only helps our provision to be as efficient as possible. From custom end designs, pitching to decrease problematic friction between closely wound coils, a comprehensive range of materials and even ensuring that the strain in fixed assembled legs meets with your blueprint, no development or problem is beyond the capabilities of our engineering team. A variety of fine to medium weight springs are available from our standard range, and for anything else we will only be too happy to design and produce something to meet your needs.
Torsion Springs – Find Out More
Do not hesitate to contact European Springs Ireland to enquire about torsion springs for your project. We're always happy to help.