Tension Springs & Tension Spring Manufacturers
Tension springs, also referred to as extension springs, are one of the archetypal tightly wound or close coiled springs, and are, quite naturally, designed to operate with tension. When no load is placed upon the spring, the individual coils touch, yet the coils are pulled apart as the spring stretches due to the application of a force (usually from either side of the coil).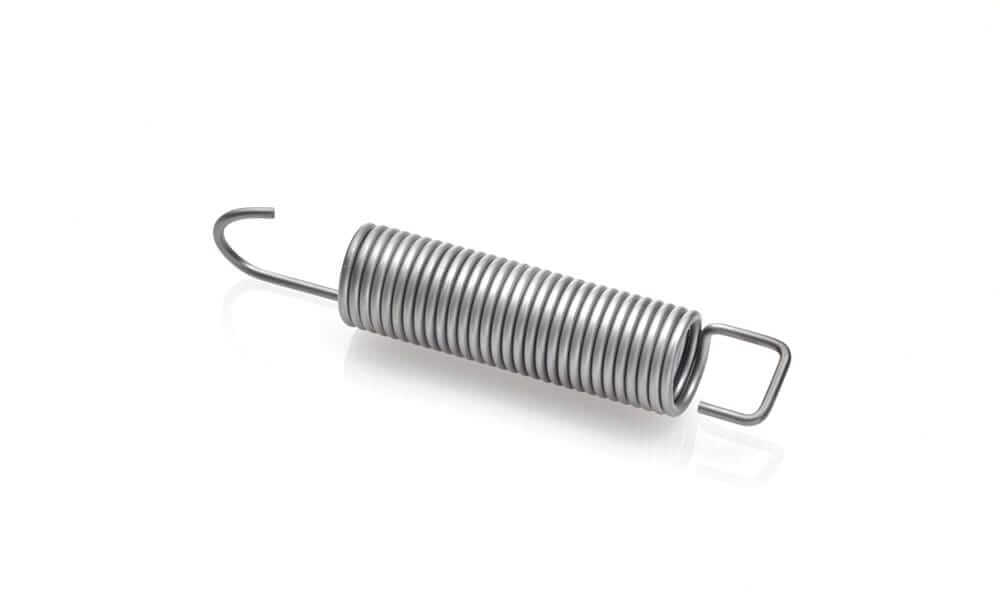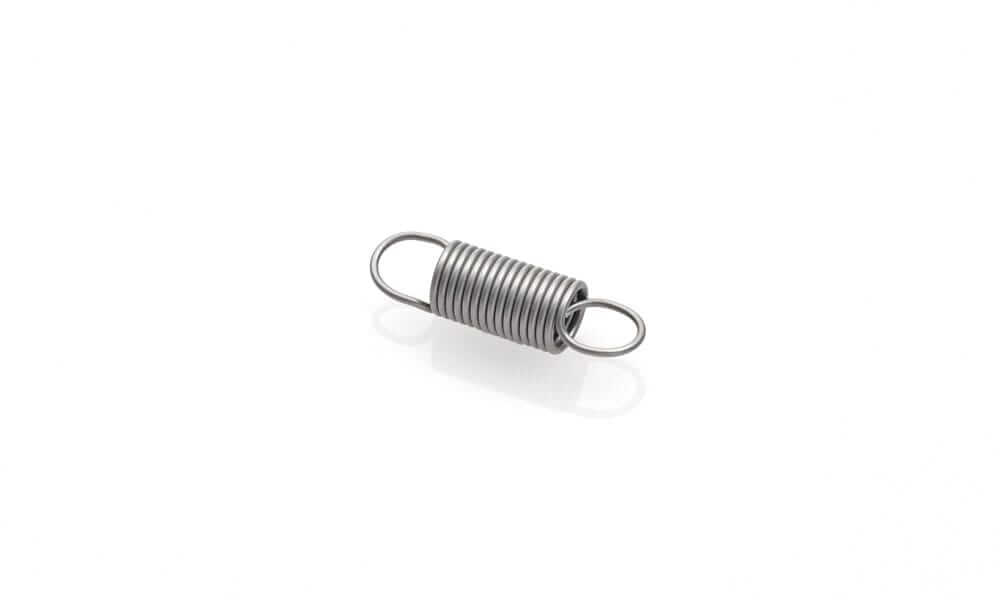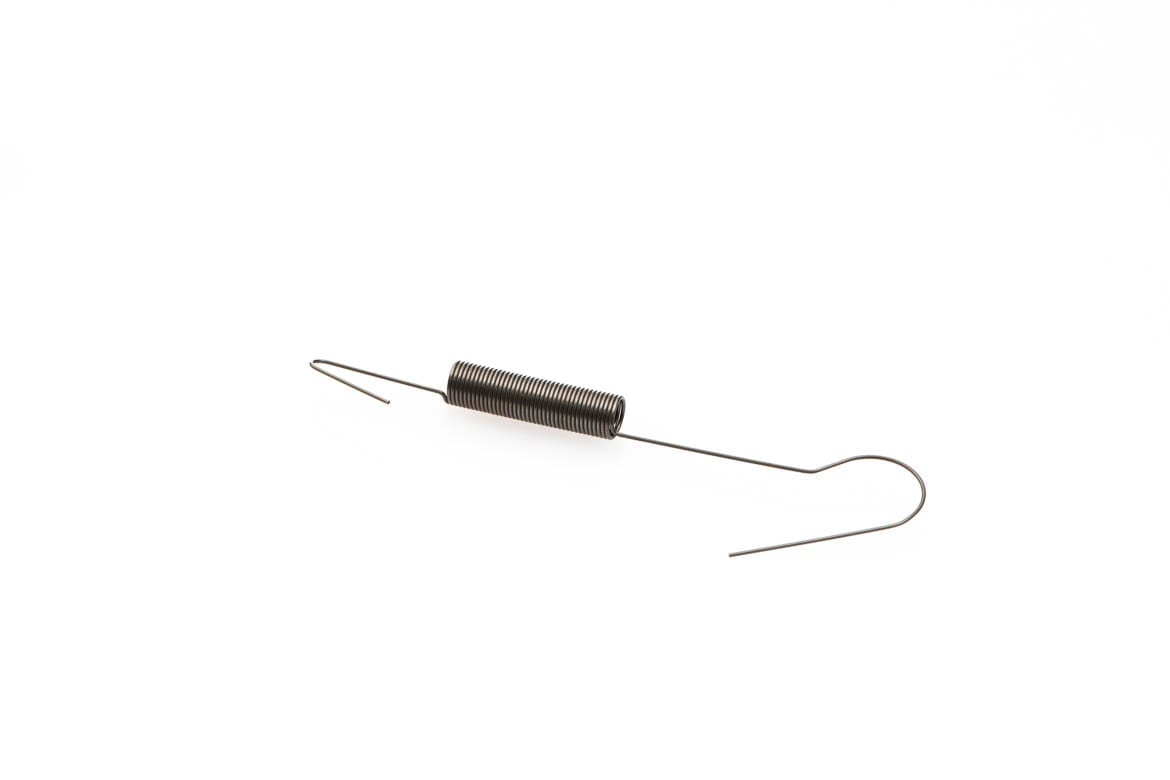 The spring will always try to revert to its original shape though, and it is this process that causes the springing action. Frequently found within lever based mechanisms or the counterbalances within garage doors, few spring types are more widespread than these.
Premium Grade Tension Springs Made by European Springs Ireland
At European Springs and Pressings Ltd, our 18 tension coiling machines are able to manufacture tension springs in dimensions of between 0.1mm and 26mm, and can create either close wound or loose wound helices with equal aptitude. We utilise both hot and cold coiling procedures, and manufacture our springs from a wide range of materials, of which steel or stainless steel are merely the most common.
There is also a diverse array of end types available for all of these springs – such as hooks, coiled loops or screw-in variants – and entirely customised end designs can also be made for you should you require them. Our techniques are highly advanced, enabling us to meet even bulk demands with impressive rapidity.
European Springs and Pressings Ltd will ensure that your tension springs are made to access their maximum possible potential; whether that means cold coiling to imbue a spring with added flexibility or developing an especially durable end fitting, your satisfaction is our priority. If you require a fine to medium weight spring then the four categories of tension spring within our established catalogue will usually house exactly what you're looking for. However, if you need something especially specific then our friendly and professional team will be able to assist in the design of a bespoke spring to conform to your preferences, and at the most competitive of prices.
Contact European Springs Ireland – Specialist Tension Springs Manufacturers
Please feel free to contact European Springs Ireland if you require further information about our range of tension springs. You can get in touch by phone on 0044 7889171165 or by sending an email to ieinfo.bec@europeansprings.com. Alternatively, you can take advantage of filling our our quick enquiry form and a member of our team will be with you as soon as possible.