Mechanical springs are well-known components essential for effective machine design, a crucial engineering design element.
This vital function is important for creating manufacturing machines, construction tools and vehicles. Here, we explore several spring designs chosen during the machine design process.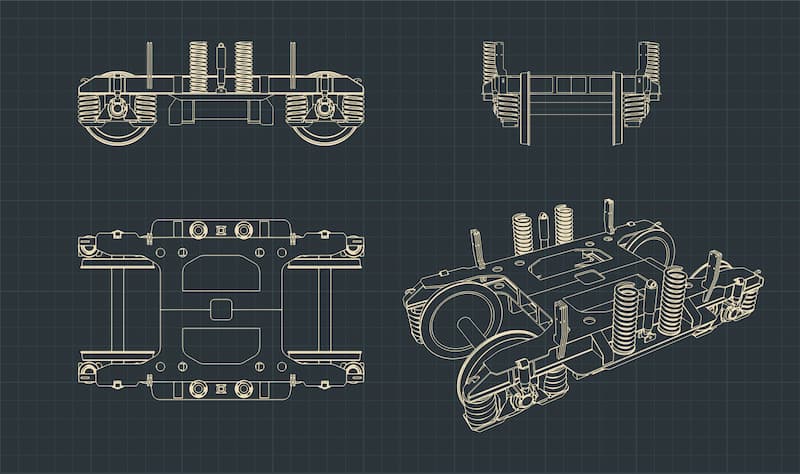 What is Machine Design?
This design process defines how energy is handled internally to meet the requirements of the machine. You can use this design to create new devices or upgrade existing ones to meet unique needs.
An example of this process's importance is a vehicle's gearbox. This collection of components needs to manage your vehicle both in motion and as a static load. Both these parts need components with appropriate specifications to work efficiently internally and externally, or the car will not function correctly. In addition, the gearbox must work with the engine to operate the car fully.
Machine designers will create plans with particular requirements covering specific materials and finishes, accurate dimensions and comparisons of individual parts and the whole machine's needs.
So essentially, machine design is a very apt title; it is the process of designing machines. Once the design is confirmed, the depth and detail required for this process are passed on to the assigned manufacturing companies.
What is Mechanical Spring Design?
Spring manufacturers will be tasked with creating high-quality springs, which can involve assisting with mechanical spring design. Mechanical springs are an essential component in various mechanical applications, including even the CNC machines we use to make them.
European Springs have an expert team of engineers that assist our clients with their spring designs. We will match all your specifications, including surface treatments, so you get the perfect piece in small or large batches. Additionally, knowing the function of each spring is essential when picking the right one for your machine design.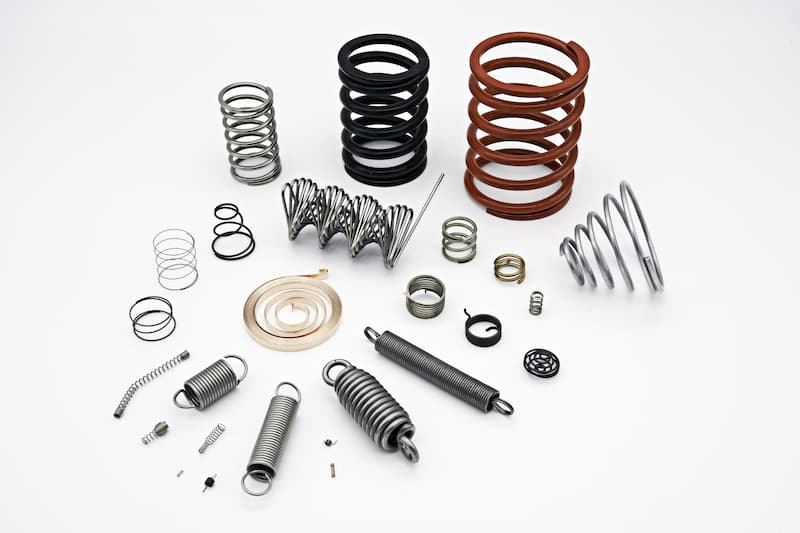 Compression Springs
Compression springs store energy when compressed. The basic concept is that they will release that stored energy to expand to their original shape.
Many different compression springs are available, such as conical and hourglass. This resistant spring design is used in various applications, from automotive suspension, industrial equipment and aeroplanes.
Torsion Springs
Torsion springs are coiled springs with extended legs branching from their coils. The resulting force comes from the opposite direction and is proportional to the angle of the twist. This spring is the best choice for twisting motions, and they store rotational energy.
Tension Springs
Tension springs are the opposite of compression springs. These will want to retract to their original tightly wound coil once the force is removed.
The main factor to consider is which direction the force is going concerning the spring itself. Towards will need a compression spring, and away will require a tension spring. These springs are attached to the intended application to limit movement; they are used for counterbalancing or level-based mechanisms.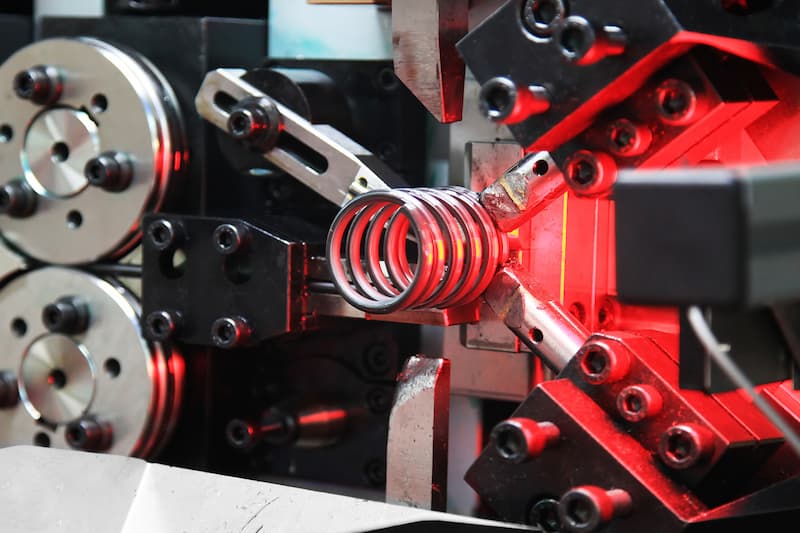 Spring Design Terms To Consider
Spring Rate: Otherwise known as the spring constant, this is the relationship of the force to compress a spring by a unit of length. This measurement can be compared to any given load to calculate the estimated spring travel (how far the spring will compress). The further the spring compresses, the increased stress it endures. Generally, 20% of travel space should be left during regular operation.
Spring Stress: This is the primary cause of spring failure. A spring overstressed by forces it wasn't designed to handle will not function correctly and will soon break.
Shock Loading: This is similar, except widely different weight values are changed compared to the original parameters. Consistent speed is also essential. The risk of spring failure is significantly increased as loads are added suddenly. Shock loading can be mitigated by vibration-dampening devices or internal damper coils added to the machine design.
OD: This is the acronym for the outer diameter of your spring. An OD measurement relates to the width of your spring when measured from outside the coil. This applies to many spring designs and is essential when your design needs springs in a hole or tube.
ID: This is a similar acronym for the inner diameter. This measurement relates to the width of the area inside the spring.
Choosing the correct spring specification is essential when dealing with mechanical moving parts. For example, the strength of a spring's design generally depends on the volume of the wire used. This volume is dictated by the wire diameter and the length of the wire.
The best spring design will provide long-lasting function and can be relied upon to work effectively with the other components in your design.
As leading spring manufacturers in Ireland, European Springs supplies the most acceptable range of springs, so machine designers can be confident we'll meet their specifications exactly.