A Spring in Your Step!
Ah springs, they're an engineering wonder.
As leading suppliers of high quality compression springs and a range of other innovative products, here at Europeans Springs we like to think we know a thing or two about these mechanical marvels!
Springs are used for a wide range of exciting applications and this list is forever growing. In fact, only last week saw the news that biomechanical engineers have developed a way of putting a spring in your step – literally ! They've done this by harnessing the power of the spring to create an unpowered ankle exoskeleton.
Brace yourself- it's pretty amazing!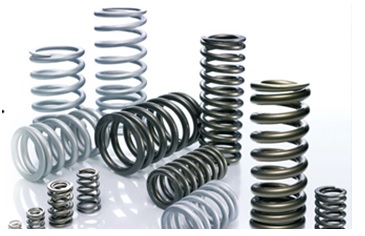 What is it?
Simply put, this revolutionary piece of kit is a spring-loaded leg brace, fitted with a straightforward spring and ratchet system.
The device may sound a little cumbersome, but it's actually pretty sleek. Its design is remarkably simple too, and consists of only a spring, wire, and clutch attached to a carbon fibre frame.
Tests have shown that the exoskeleton is able to reduce the amount of energy needed for walking by 7% – that's the equivalent of shedding almost half a stone of body weight – incredible, right?!
If you're wondering how it works, the device acts to boost the performance of the calf muscles and Achilles tendon.
For years, engineers have been attempting to create powered exoskeletons, and to be fair they've had some success. But these previous efforts have all been tainted by one major flaw – they're heavy. Very heavy.
This is because they're powered, and that entails the use of complicated motors and batteries that need recharging.
What's unique about this latest device is that it doesn't require the use of any power aids and is lightweight to boot!
What Could it be Used For?
There are still a few wrinkles that need to be ironed out – stairs still pose a bit of a challenge – but there's no denying the potential of this revolutionary bit of kit.
The market for this kind of device is undoubtedly there too. A walk in the park. Shopping trips. A stroll near the sea. How much easier would all these be with a little help from an energy-saving leg brace?!
The device is thought to have some rather remarkable prospective applications too. For example, it could be used to aid those who have difficulty walking for long periods of time and those with disabilities.
With a little tweaking, this technology could even help runners and hikers – allowing them to reach the top of their game.
It could also help take a load off those who spend a long time on their feet, such as nurses and airport staff.
All told, this spring-powered gadget is pretty awesome, and it will be interesting to see what the future will hold for this brilliant brace!
Here at European Springs, we're passionate about engineering and like to keep up to date with all the latest news and updates from this exciting field, such as this groundbreaking creation.
Want to know more about our services? Then contact us today by giving us a call on 028 9083 8605.