2016: The Year of the Spring
Well, what a year it has been!
We are incredibly proud of the team here at European Springs and all that we've achieved throughout the previous year. To celebrate these magnificent achievements, and to highlight some of our team's proudest moments, we have compiled a list of some of our favourite projects and discuss some of the challenges we've undertaken throughout 2016; a year which has seen European Springs take to the high-street and become a part of football history.
Olympic Work at West Ham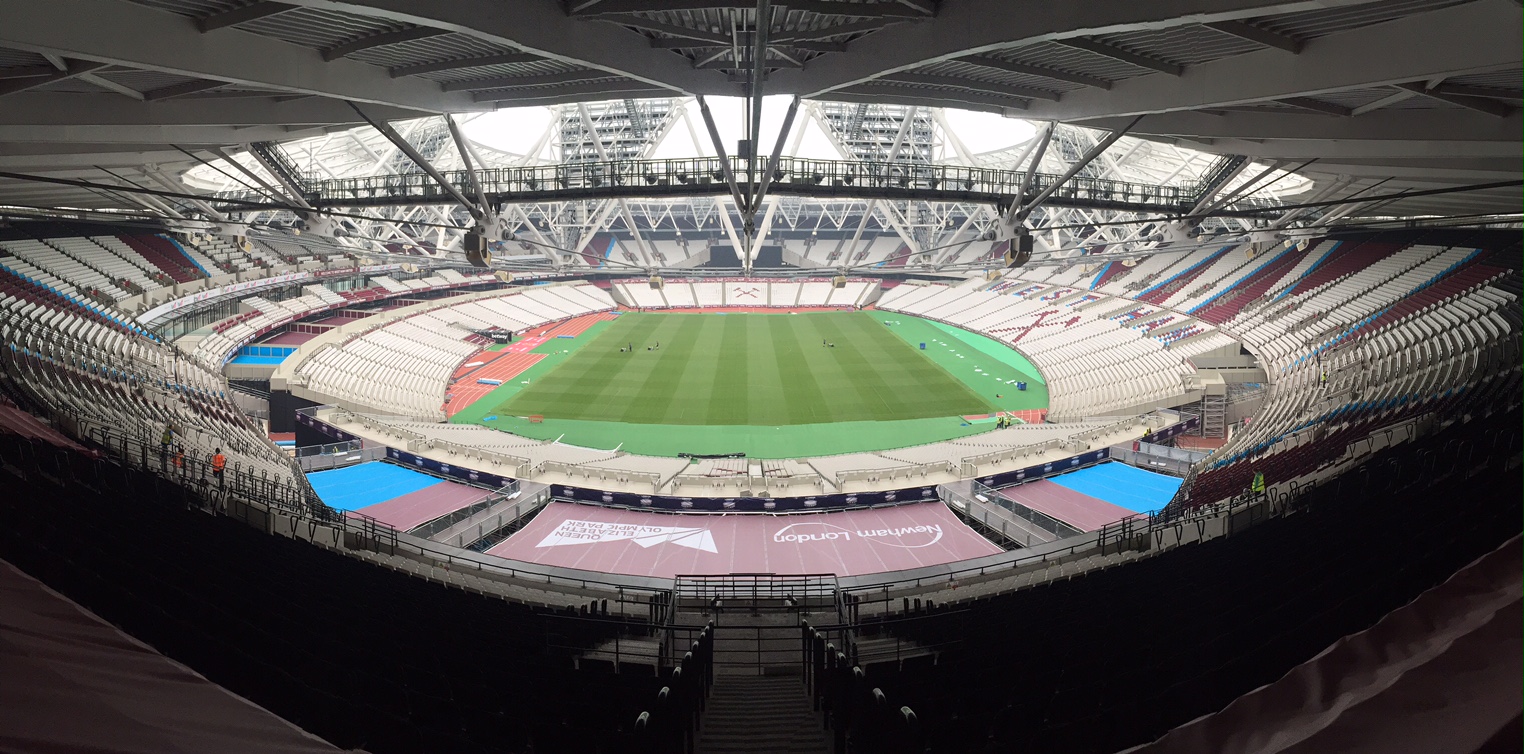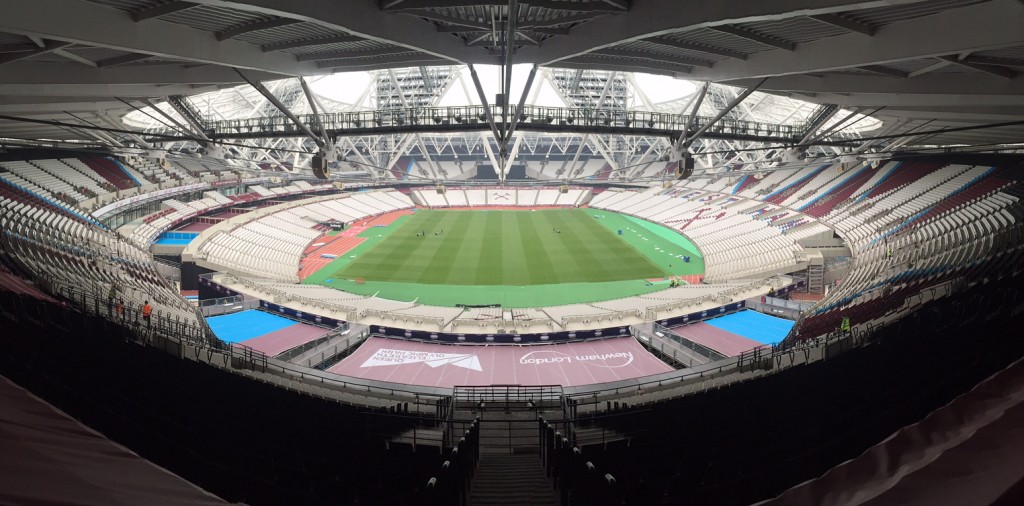 With the football season kicking off in August, West Ham wanted to celebrate their move to their new home, the London Stadium. The East London football team were originally based at the Boleyn Ground, or Upton Park, from 1904 until the 2015-16 season, at which point they were to relocate to the London Stadium.
However, before they could play their first game against Bournemouth on August 19th, a few finishing touches were needed to be put in place. One such change was to design, engineer, and install canopies over the retractable seating voids inside the stadium. In this project, we worked alongside Fabric Architecture to manufacture a spring solution, and the results were phenomenal!
#fabricarchitecture Hammers home importance of in-house engineering pic.twitter.com/Dir7vUYuOq

— Fabric Architecture (@FabArchitecture) August 31, 2016
Springing into Action for Tate Modern
At European Springs, we manufacture and provide the highest quality springs, with everything from compression and tension springs to bespoke wire forms and pressings. One of the most prolific and most involved projects that we were proud to be a part of was when James and Taylor Ltd in London contacted us to produce a spring mechanism for the new Tate Modern gallery.
Our London site in Beckenham pulled out all the stops and was proud to be part of such an amazing engineering project. But you may be wondering how European Springs ties into the project at hand?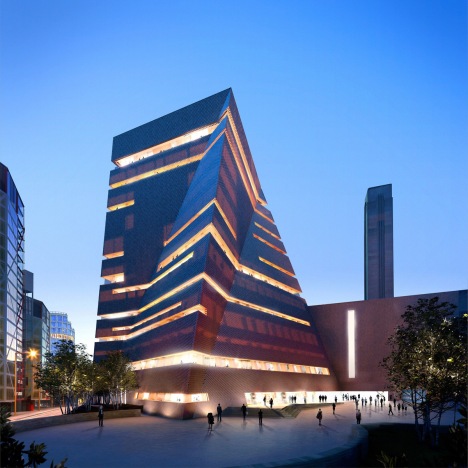 Well, the terracotta and metal façade engineering firm previously approached us to design, develop, and sample a design for the scaffolding fixing clips. However, the scaffolding was, in fact, set to come down sooner than previously anticipated. With this, we had to finish the spring mechanism in just over a week.
We were extremely proud when we managed to complete the task within the allotted time and to the highest quality possible. The hurdles that we had to overcome, other than the incredibly short time constraint, was the nature of the incredibly complex tasks from start to finish, involving unwavering precision and accuracy on every single part of the project that we manufactured.
However, in the end, everyone that worked on the Tate Modern project deserved a huge amount of praise for the work that they have achieved. It was so fantastic, that the Tate even produced a stop-motion film of the Tate Modern being built from the ground up!
New #TateModern is NOW OPEN! Join us for three days of celebration starting today: pic.twitter.com/Mf4sFDqorl — Tate (@Tate) June 17, 2016
Spotlight on: Liberty of London
If there are two things you can say about European Springs, it's that we manufacture a wide array of springs, forms, and pressings and that they are produced to the highest quality.
As a result, Liberty London – a retail store in London – approached us to produce and deliver 80 springs for their window displays. And we didn't disappoint!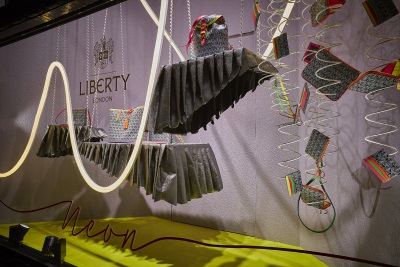 Initially, you would have assumed that the springs were to be used as components for machines, but they were actually for the displays themselves; the typical compression springs that we manufacture were used to hold the various display items in place. This project showed the public that European Springs are capable of produced any size of spring, from millimetres in length to the two-metre-high items that formed the Liberty London window displays.
This brilliant collaboration showed off the versatility and creativity of our team, and we couldn't be happier to have been part of such an amazing exhibition. We are proud to say that, along with the various industries that we work with day in day out, the retail industry is now an industry in which we can work to achieve great things.
So proud to have been a part of the recent production of @LibertyLondon's window display! Have you seen it yet? pic.twitter.com/PX6bmdlaZP

— European Springs (@europeansprings) May 18, 2016
Even without the fantastic projects that we've been honoured to have been involved in, 2016 has seen European Springs invest in some new and exciting technology that enables up to produce springs and pressings at a much faster rate and to a higher order of accuracy. Not only that, our London site has even gained the ISO 14001 Certification, and we are extremely proud of everyone that has been involved throughout such a fruitful year.
At European Springs, we constantly strive to achieve the best results for us and for our clients. If you want to know more about the projects that we have worked on this year, then why not contact us on 0044 7889171165 and one of our friendly members of staff will be more than happy to help.