How to Prevent Spring Failure
At European Springs, we are proud of our role in manufacturing high-quality springs and pressings for a broad range of applications. We strive to develop new innovative processes and methods to maintain our status as one of the UK's top manufacturers. Part of our work is to understand the causes of spring failure and prevent any such losses from occurring in our products with superior techniques.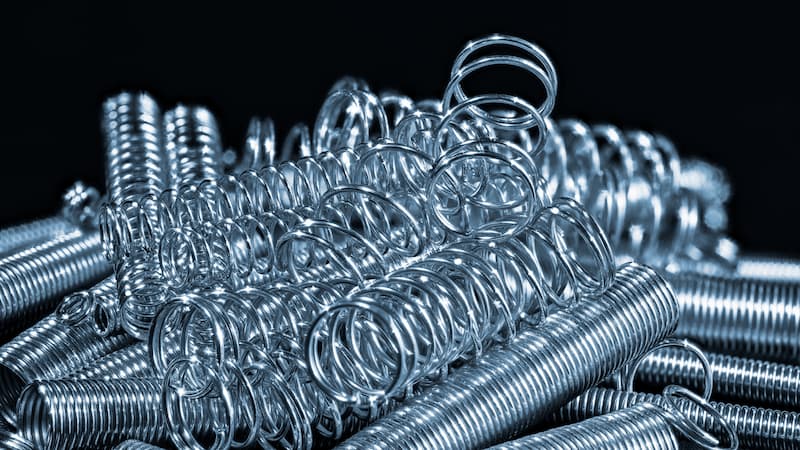 Spring Design Considerations
With so many applications that require some spring to function, spring failure at any time will be at best a hindrance and, at worst disastrous. As spring manufacturers in Ireland, we understand that spring failure is not an option. However, we believe that by understanding why a spring fails, you can work toward avoiding it for yourself.
Spring Stress is a primary cause of spring failure. Overstessing your spring by applying stress or force that exceeds its specifications indicates a breakdown in the design process. For example, an extension spring will not have much elasticity if designed for strength, so by overextending this spring, you will put it under extreme stress, and it will most likely break.
Wrong Material Choice is also a common cause of spring failure. With so many materials available for your spring manufacture, you need to be sure that you select the best material for the function it needs to perform adequately. For example, Stainless steel is a good choice for clock springs but may not be for other spring types such as valve springs.
Shock loading and other misuses of your spring will lead to spring failure. Shock loading is when the weight of the load increases suddenly or speeds up. Dropping your spring from a significant height is an example of accidental shock loading. The more times the spring is shock loaded, the higher the risk of failure. You can mitigate this with friction devices such as vibration dampening devices or internal damper coils.
The key to our spring manufacturing process is to source specific high-quality materials to meet even the most exacting of production standards. Combined with our in-house contemporary CAD and CAM software and systems, we can help realise a comprehensive range of prototype ideas so you can be sure your specification will work in your required application.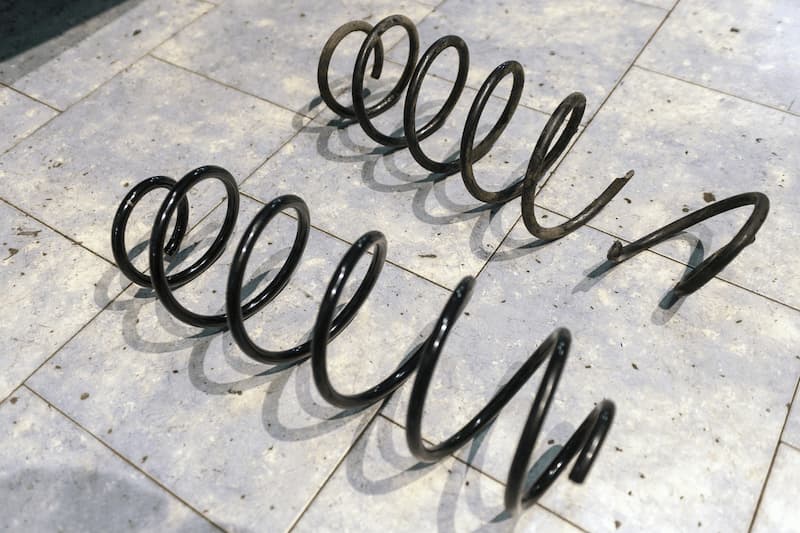 Preserving Your Springs
Even with the best materials, manufacture and design, no spring will last forever; fortunately, as experienced gas spring manufacturers, we know of ways you can increase your spring's life and prolong replacing it for as long as possible.
Several factors can shorten your spring's lifetime, but you can ensure your product lasts longer than you expect with careful planning and a reputable manufacturer.
Friction – A spring touching the sides of a shaft (for example, a compression spring inside a gas spring), with repeated friction, will cause increasing damage to both components until one fails.
Environment – A spring that doesn't have the correct finish will be less likely to function. It will continue to degrade until it fails. In addition, heat or extreme humidity will negatively affect an untreated spring and potentially cause spring relaxation. By keeping these springs cool, you can prolong the life of your spring and reduce the chance of spring relaxation
Stress – This is linked to the overstressing mentioned above. Applying too much pressure to your spring is unlikely to compress as far as it is designed. This will lead to overstressing and breaks. We recommend choosing a larger wire diameter to reduce the chance of spring stress. Additionally, lowering the final load and allowing more room for the spring will enhance longevity.
Prestressing to Prevent Spring Failure
Prestressing is the process where the spring is loaded to the point where the wire is under controlled stress. A spring designed to be prestressed will benefit from withstanding higher pressures and increasing its load-carrying ability while lighter than its equivalents. When spring is prestressed, the changes will increase its lifetime and provide you with a better product.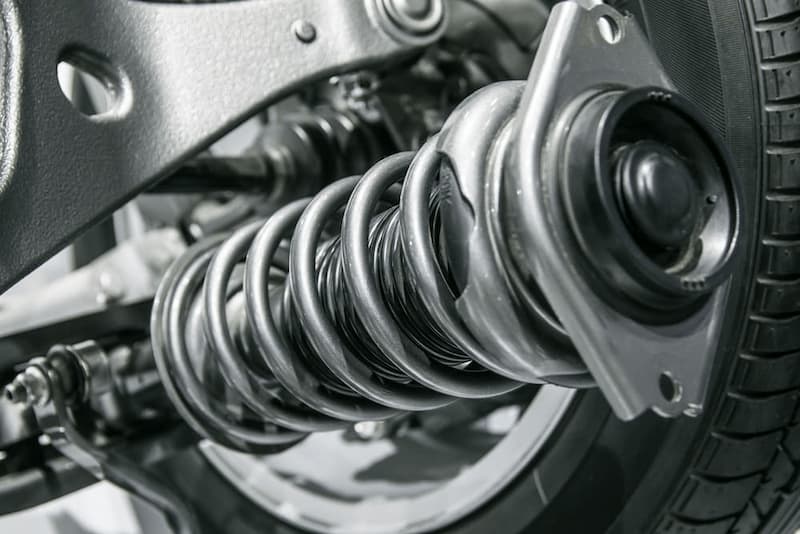 Shot Peening Improving Operating Life
Shot peening is a method where the surface of the spring is hit with small spheres. It is used on clutch springs, coil springs and compression springs. These impacts will create small indentations, which will overlap as they are repeatedly struck. As a result, the whole exterior of your spring will have a layer of metal in a state of increased residual compressive density. Shot peening essentially increases the tensile strength of your material and makes it far harder for fatigue cracks to start to form. Shot peening is beneficial for:
Preventing corrosion
Cracks and fatigue
Hydrogen embrittlement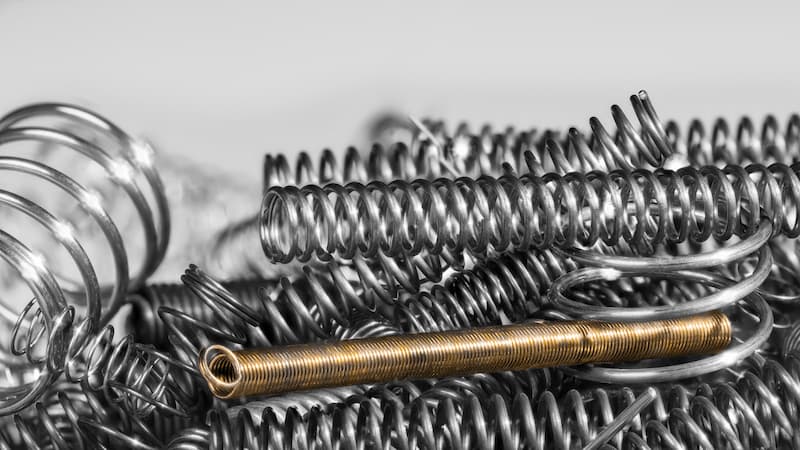 High-Quality Bespoke Spring and Pressings from European Springs
By choosing a world-renowned gas spring manufacturer such as European Springs, you can be confident that your required springs will be the highest quality choice with high durability and customised for whatever you need them for.
If you're interested in any springs, pressings or wireforms, then please browse our stock catalogue to see what we have readily available.