MacRobert Engineering Awards: Finalists Announced
The MacRobert Award is a highly competitive prize offered annually by the Royal Academy of Engineering, named after the great philanthropist Lady Rachel Workman MacRobert. Since the first award was presented in 1969 this has gone on to become the longest-running national engineering award in Britain, and now the finalists for the 2015 prize have been announced. Let's take a look at the candidates for this year's gold medal and £50,000 award:
Artemis Intelligent Power
The engineers at Artemis Intelligent Power are responsible for an innovation which will allow far greater amounts of power to be created by off-shore wind-farms. With a history of developing systems to improve turbine efficiency, their latest design is a digital hydraulic power system which will be a cost effective way of improving both the power capacity and the reliability of wind turbines.
Managing director Niall Caldwell says that: "the Artemis team of engineers has made a fundamental advance in the scale and efficiency of mechanical power transmission".
Endomag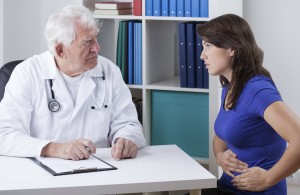 Endomag's contribution is a tool for diagnosing breast cancer which doesn't need to use radioactive tracers, instead using a magnetic tracer signal to track the spread of cancerous tissue in the lymphatic system. There procedure, which is more cost-effective than the use of radioisotopes, has already been used to treat over 6000 patients within Europe.
Speaking on the award, chief executive Dr. Eric Mayes has said: 'Endomag is extremely honoured by this recognition, both for the hard work of our founding team and how we have since translated this engineering innovation to meet the needs of so many patients'.
Victrex
Based in Blackpool, Victrex have been working on a material which may be crucial for the coming flexible electronics revolution – the highest performing ultra-thin polymers in the world. These can be 20 times thinner than a human hair, and have a huge range of applications, including earphones and speakers, and potentially 3D printing.
Technical director John Grasmeder says 'Victrex is a world leader in high performance polymers and to be in the running for the MacRobert award is a real testament to the capability, innovation focus and performance of our people'.
These are all incredible innovations, and we hope to see more of all the finalists in the future – whether they're successful with the award or not. For your own engineering designs, you can come to us for essential high quality springs. Contact us at 028 9083 8605 for more information.