As spring specialists, here at European Springs Ireland if there's one thing we know it's…err, springs! As such we know that the secret to any successful spring device, is choosing the right materials to make it from in the first place. That's why we only ever use the highest quality materials in our spring products.
Inspired by our passion for materials, In our last blog we took a look at some amazing materials that could help to transform the engineering field. If you enjoyed this sneak peak into the wonderful world of advanced materials then you're in luck, as here in the second part in our continuing series on Marvellous Materials, we're going to take another look at some magnificent materials that you definitely need to know about!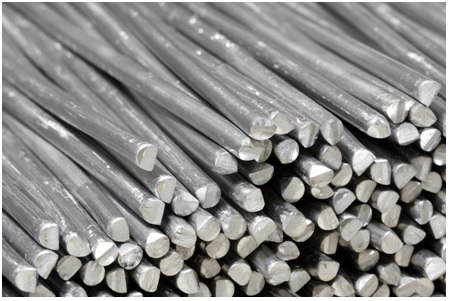 Aerogel
This wonderful material recently stole the crown for being the lightest material known to man. With a density lower than helium, and only twice that of hydrogen, it practically floats!
A cubic meter of this material weighs only 0.16 milligrams- we know, pretty mind-blowing stuff!
To put things into perspective, you can balance a cube inch of this material on a blade of grass or even the stamen of a flower.
It's created using a technique that involves freeze-drying solutions containing carbon nanotubes and graphene to create a sort of carbon sponge. The material produced by this process is both strong and elastic, which is a pretty winning combination. What's more it's incredibly absorbent too, and can absorb almost 900 times its own weight in oil!
Whilst the material itself may be light, it's hoped that it could help us to solve some pretty hefty problems in the future. For example, one potential application of this material is in helping to clean up oil spills.
Metal Foam
This mysterious material, pretty much does what it says on the tin, it's quite literally metal foam! Simply put It's what you get when you add a foaming agent – titanium hydride – to a metal such as aluminium.
The result is a material that has super strength and is remarkably lightweight too. In fact, some varieties of this material are so lightweight they can even float on water.
The potential applications of this material are really rather exciting. No, really! From cars to floating cities and space colonies, this material is predicted to have a rather bright future.
So there you go, some more marvellous materials, you should definitely keep an eye out for!
If you would like more information about any of the spring products we supply here at European Springs Ireland – such as the materials we use, please don't hesitate to contact our friendly team today, by giving us a call on 048 9083 8605.