Pressing Exhibition Schedules For European Springs
Exhibition season will soon be in full flow and European Springs & Pressings will be flying their flag across a number of UK exhibitions this year.
Reaching audiences across a large number of sectors including agriculture, rail, electronics, mining, construction, lighting, power generation and medical technology, to name a few, European Springs & Pressings are on exhibition across the UK throughout the year.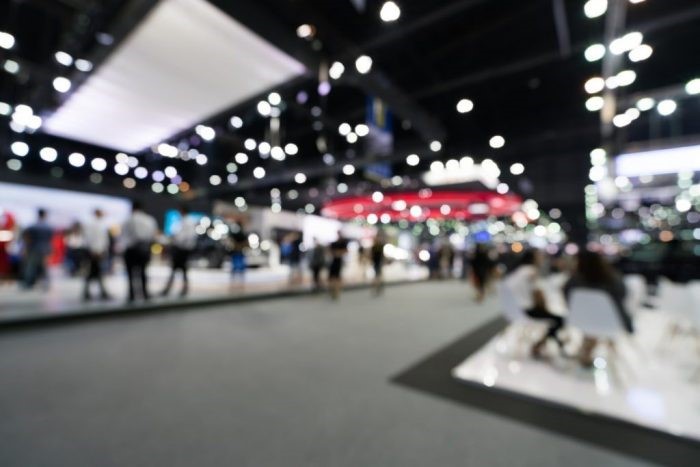 Stuart McSheehy, Managing Director says: "We are quite unique to other UK spring makers in that we cover a whole variety of disciplines. Manufacturing tension, torsion and compression springs with diameters from 0.03mm to 65mm, pressings and multi-slides up to 130 tonnes and by having an unlimited design spectrum of wire forms, places us in a prominent position. With the stamping, coiling, multi-slide, heavy coiling, high speed stamping and assembly facilities, as well as both high and low volume production capabilities, we have a lot to be proud of, to market and shout about.
"Serving clients from across the pharmaceutical to heavy plant and equipment sector to major blue-chips to specialist niche companies, we're active across numerous sectors and where better than to communicate our diversity than across a wide reach of exhibitions targeted at the sectors we specialise in, showcasing European Springs & Pressings as innovative, lean manufacturers with exceptional engineering expertise in the spring coiling, wire forming and pressing industries."
European Springs & Pressings upcoming exhibitions include:
29-30 Jan, National Manufacturing & Supply Chain conference & exhibition, Dublin, Stand F04
11-13 Feb, Southern Manufacturing Show, Farnborough. Stand A135
27 Feb, Northern Ireland Manufacturing & Supply Chain conference, Belfast Stand E7
12 Mar, FAST live, British Motorcycle Museum.
20-24 Apr, MACH, NEC. Stand 6-712
28-30 Apr, CV Show, NEC. Stand 4A02.
McSheehy concludes: "These exhibitions will enhance European Springs & Pressings provenance, open up new opportunities, enable us to introduce our newly expanded sales team and add value to the sector through our quality tailored service.
"Come along and meet the team, discover our product range and explore what European Springs & Pressings can do for you."