Top Trends in Manufacturing
As 2022 fast approaches, we turn our attention to the upcoming top trends in manufacturing. Our sector is constantly developing and advancing, and so as leading spring manufacturers, we need to keep up with the latest technology and equipment that are the driving forces behind these changes.
Industry 4.0 represents the fourth revolution that has occurred in manufacturing. There's no denying that it has enabled our industry to improve operational visibility, streamline production times, deliver first-class customer support and reduce costs. It's time to turn our attention to Industry 5.0 — where we will see increased collaboration between humans and smart technologies.
In this blog, we'll take a look at some of the most recent and ongoing trends in manufacturing, focusing on the Internet of Things (IoT), employee safety and Smart Factories. 
Internet of Things 
Modern-day manufacturing has been changed and shaped by The Industrial Internet of Things (IoT) with many developments, especially in the last 18 months. Businesses have begun to understand the value and benefits of controlling machinery and facilities from one centralised location. IoT is used widely across the manufacturing industry and, for us, claims the top spot on the trends list this year.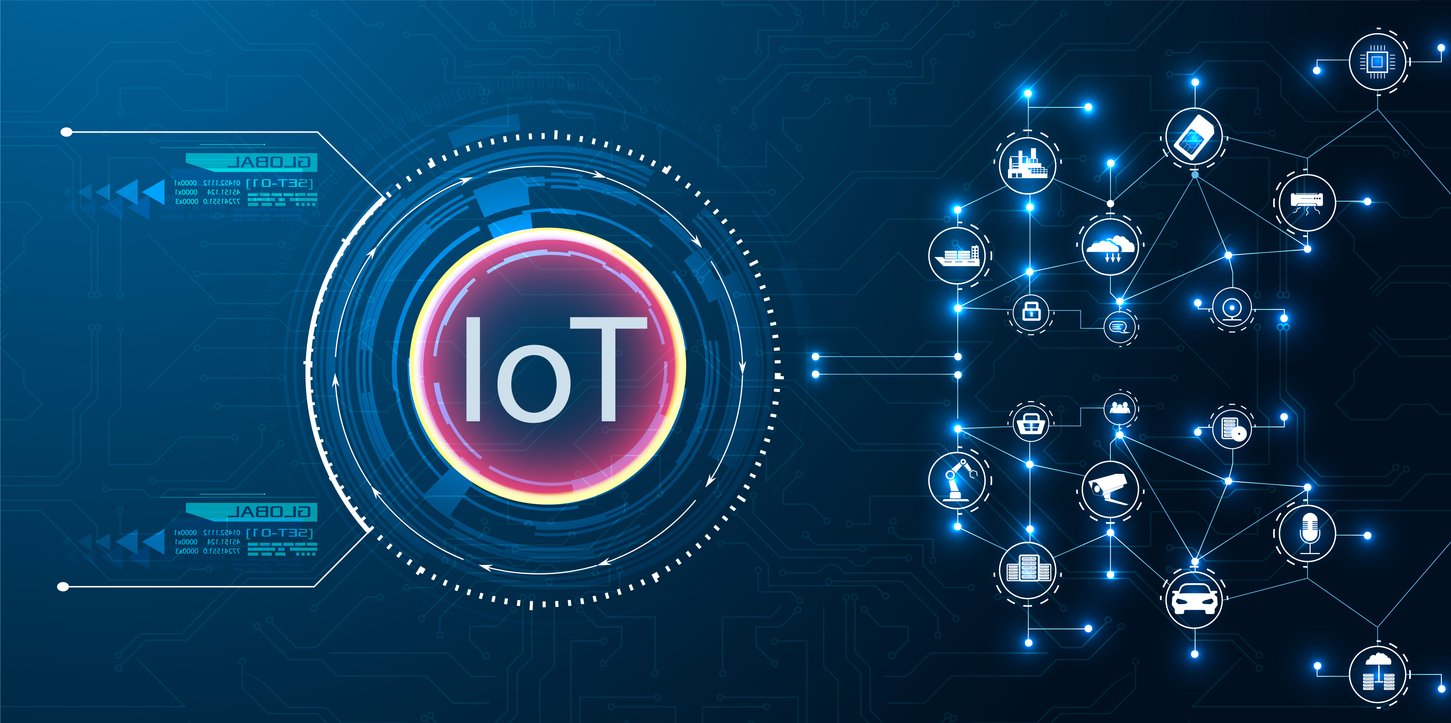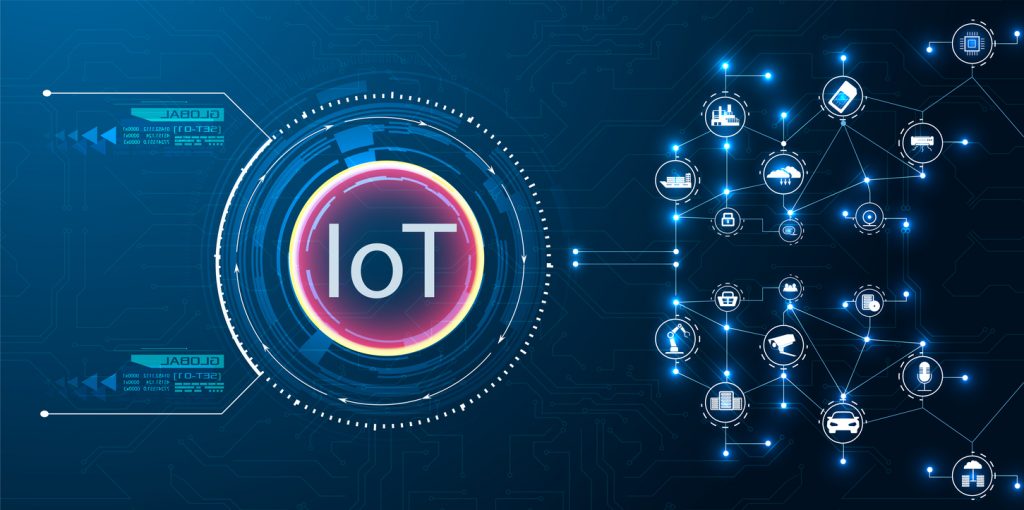 When used correctly, companies can reap the rewards of modern data analysis by connecting devices or machinery within an existing internet infrastructure. This has allowed manufacturers to streamline processes and make informed or strategic decisions based on real-time data. By using this technology, your business can seek to achieve various goals, such as increasing efficiency, safety, innovation and reduced costs. 
A study conducted by the MPI Group shows that almost a third (31%) of today's production processes involve smart devices or embedded intelligence at some capacity. In addition, 34% of manufacturers plan to incorporate IoT technology into their processes, and 32% propose to embed IoT technology into their products.
Employee Safety 
As a result of the Covid-19 pandemic, employee safety will continue to dominate manufacturing trends well into 2022. While workplace safety has always been at the forefront of manufacturing facilities, the word safety has taken on a new meaning. Every industry has been following basic safety precautions, such as social distancing and hand sanitising. For manufacturers, employee and visitor safety now covers the sourcing of in-house facilities maintenance with an increased emphasis on traceability — this could require external equipment from an Original Equipment Manufacturer (OEM).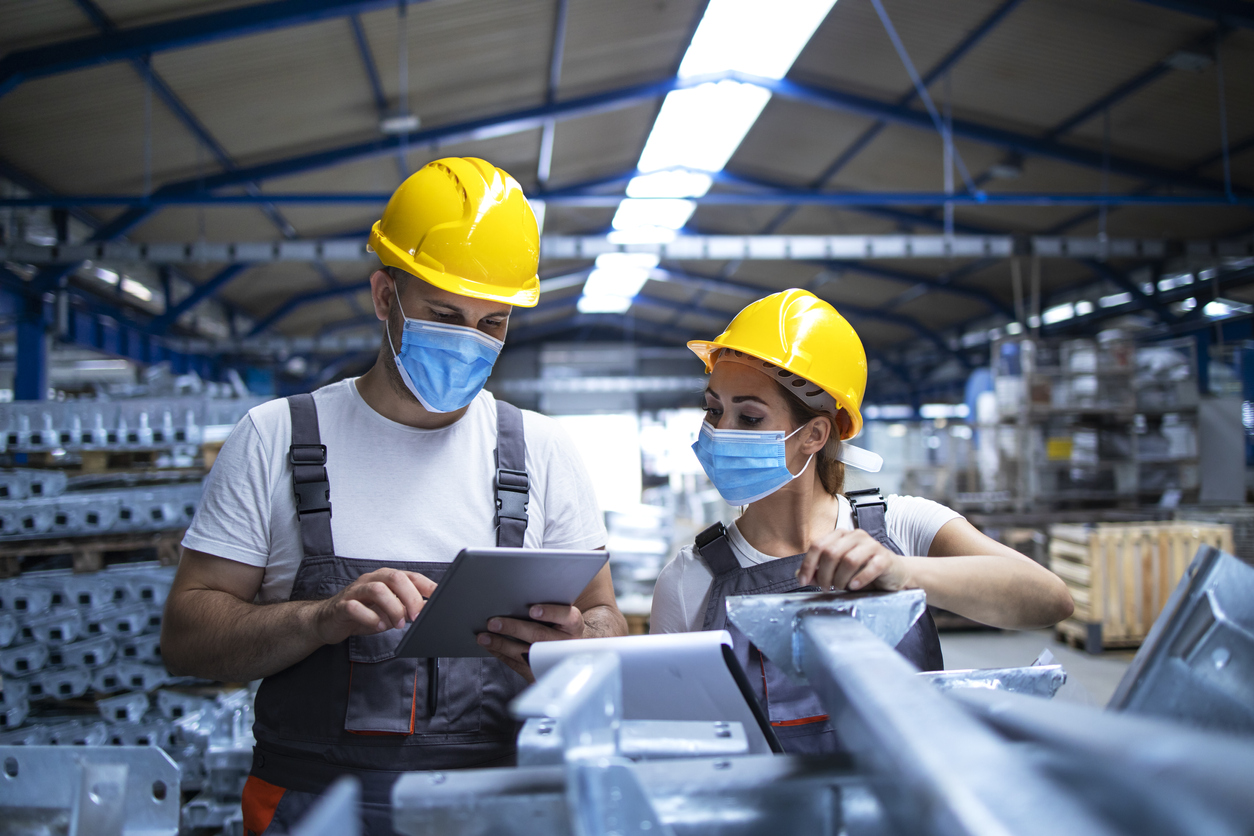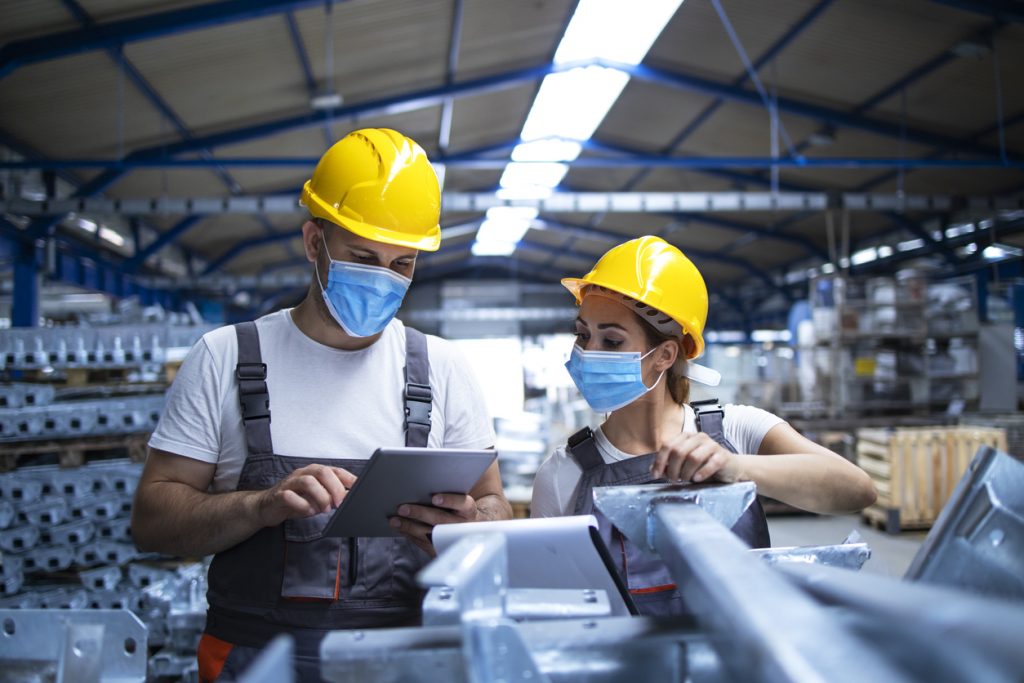 With employee safety at the forefront of many discussions in our industry, the spotlight is also on processes and how manufacturers can become leaner and smarter in their ways of working to increase the safety and wellbeing of employees — especially for roles involving large amounts of human labour. 
This is where Industry 5.0 and the importance of collaborative working between humans and machines will be significant. Companies will look to further implement automated processes throughout their facilities, with increased control that does not require extra human work to maintain adequate levels of safety.
Here at European Springs, we anticipate that this trend will directly impact supply chain visibility. Manufacturers must demand more transparency from suppliers, as it will help track and improve communication on any issues throughout the whole process. 
Virtual Reality and Automation 
For most manufacturers, virtual reality (VR) and automation have enabled many to work at full capacity throughout the pandemic. Technicians could work remotely, sending customers augmented reality or virtual reality devices to talk them through repairs and troubleshooting.
These technologies present an exciting opportunity for both convenience and new lines of business. More customers are open to the idea of using touchscreen technology and can see the immediate benefits of it — which include higher production rates, increased productivity and the efficient use of materials.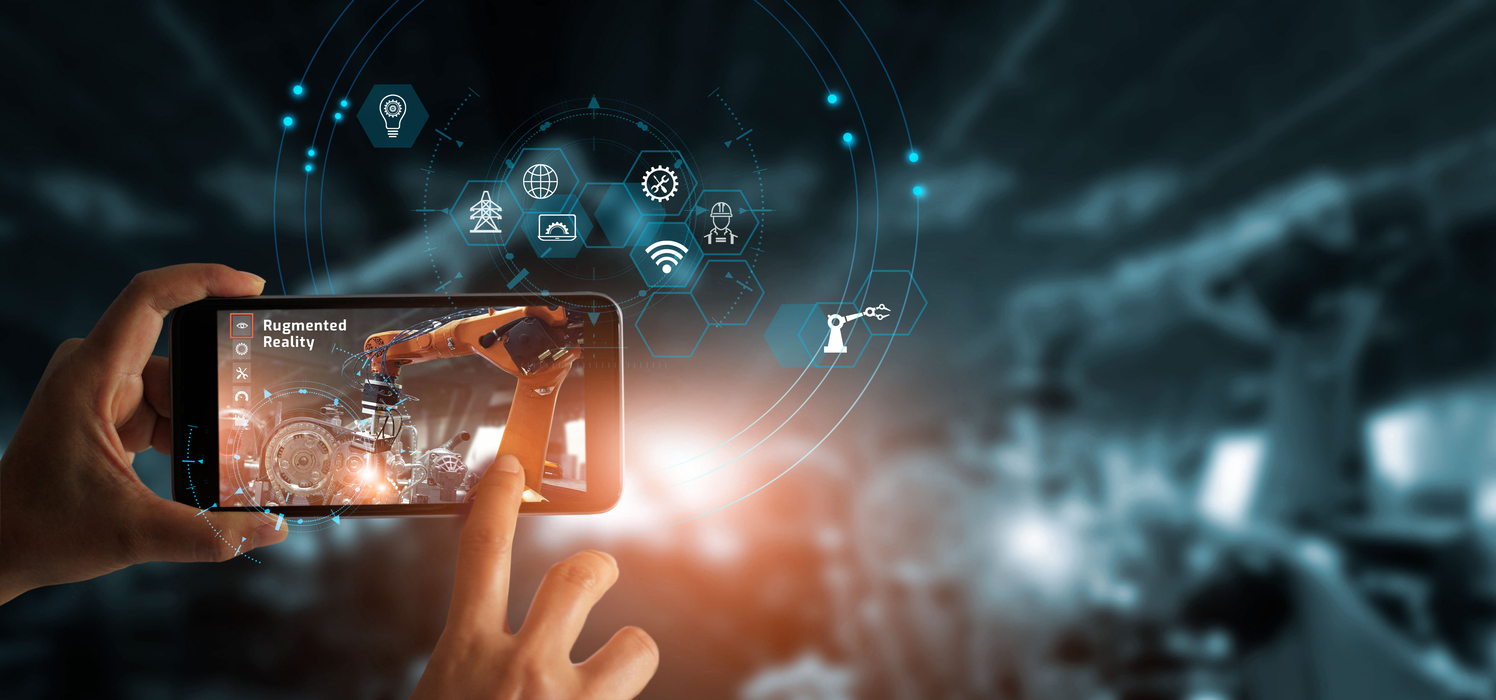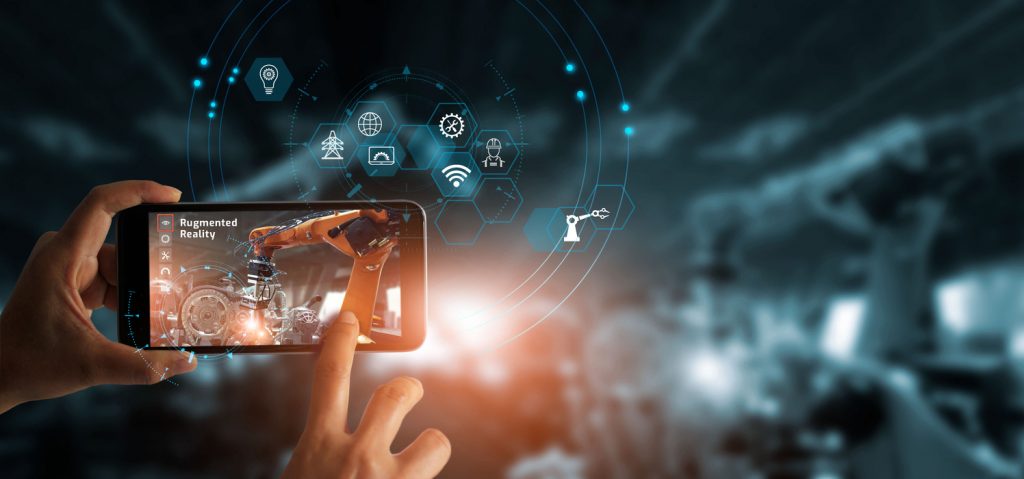 When you choose to invest in smart technologies like sensors, machine learning, robotics, and cloud computing, you can not only grow your supply chain but look to cater for online customers and identify areas for machine investment and growth. 
Our well-equipped manufacturing plants allow us to offer a wide range of custom products and services. We train our experienced engineers and invest in the latest automated equipment, which means we can repeatedly meet the ever-changing requirements of our customers and the market we operate in.
Smart Factories 
Smart Factories have become the driving force of digitalisation. The term refers to a digitalised shop or facility operated by connected machines, production systems and devices. One of the main benefits of Smart Factories is that you can use live data from the automated machines to produce reports based on improvement areas, such as ongoing issues and demands.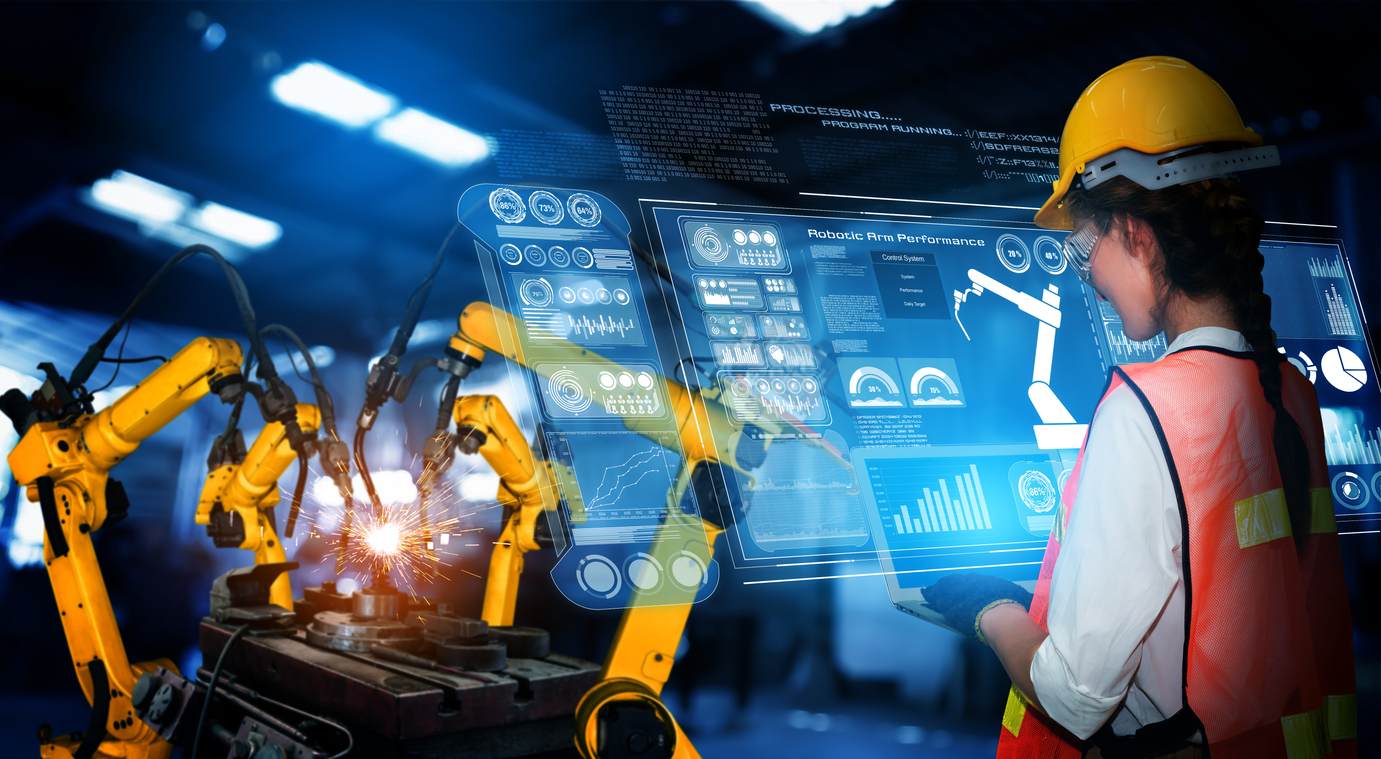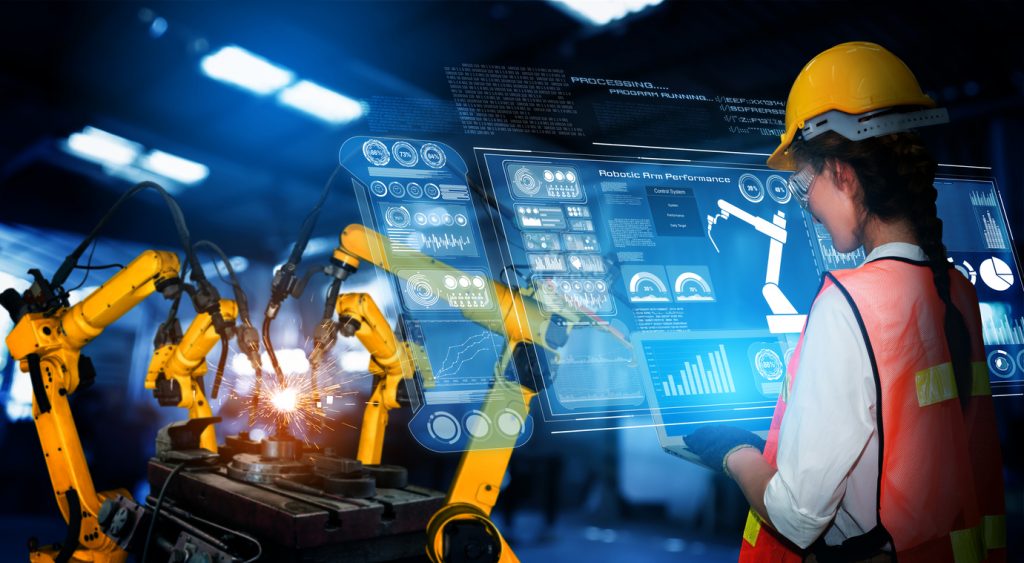 Smart Factories are connected by a combination of technologies, including Big Data Analytics, Cloud Computing, AI, and Industrial IoT. Each element works to combine physical and digital tasks so that the Smart Factory process can integrate and supervise systems to streamline performance and operations.
Here are some examples of the most common technologies found in a Smart Factory:
Industrial IoT –

Connected machines, processes, or devices linked through data communication, allowing data to be exchanged by people and machines. 
Sensors –

Built into machines to collect unique data at various stages of the manufacturing process. Sensors are beneficial for offering live visibility. 
Cloud Computing –

The processing, storage and sharing of data. Cloud computing gives a cost-effective and flexible solution that allows you to focus on key metrics and solve ongoing issues. 
Big Data –

Collecting data over time gives you insight into the bigger picture of processes and key metrics. In particular, big data helps identify recurring errors.
As leading spring manufacturers, we continue to invest and advance how we manufacture to prepare for the industry's future. AI and Smart Factory technologies have been established for a while, and those who choose to invest are seeing a growing return. Automation also facilitates a more agile way of working, including streamlining processes and working at normal capacity under most circumstances.
Keep up to date with our blog page and be the first to see the latest information on the manufacturing industry, as well as expert sector insights.