Employee Safety: A Top Priority in Manufacturing
Employee safety is one of the leading trends for manufacturers heading into 2022. Safety in the workplace has always been a priority, though following the Covid-19 pandemic, 'safety' has taken on a new meaning. 
Accidents in the workplace can be detrimental to manufacturers, and so it's important to implement a cohesive safety strategy and build a professional working relationship with your suppliers. Original Equipment Manufacturers (OEMs) form a crucial part of the UK's manufacturing sector, creating unbranded products that companies then sell. These products are significant to the safety and welfare of your employees, especially if they are operating in close proximity to moving parts, automated machinery and electrical equipment. 
As well as the basic safety precautions, like sanitising and social distancing, you must also ensure that you are carefully tracking visitors and clients who visit your facility, including the equipment they use and the members of staff they interact with.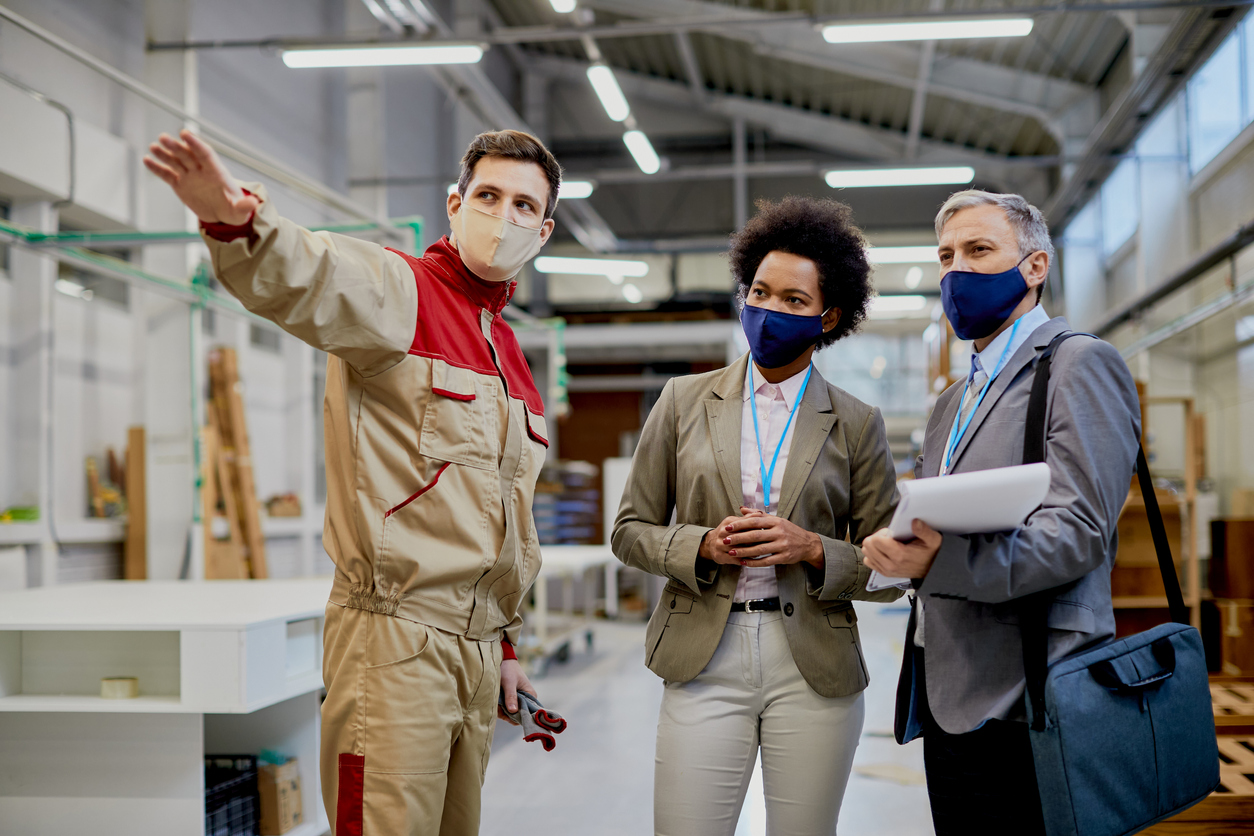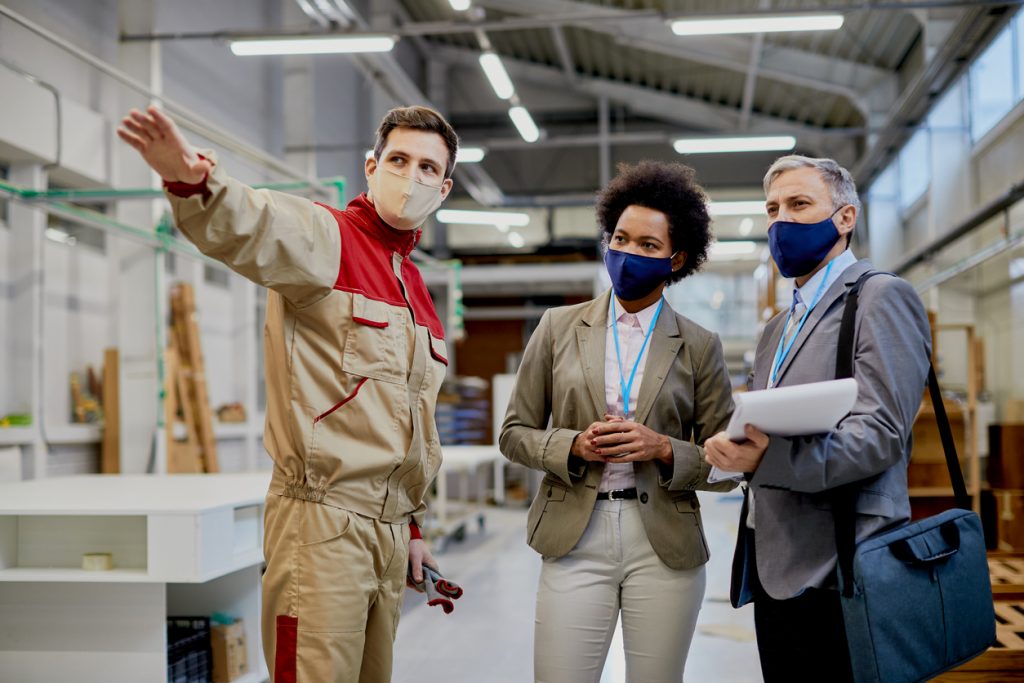 In this blog, we'll take a closer look at the importance of employee safety and how you can improve this with supply chain visibility, quality PPE and by integrating AI and automation into your manufacturing processes.
The Importance of Employee Safety 
There is a new focus on employee safety that has extended to and includes field service. This means that technicians and workers have to be more prepared to quickly and efficiently complete orders with minimal contact or disruption. On the flip side of this increased organisation, we expect to see a rise in the number of first-time fix rates for manufacturers.
While many businesses have been held back by the restrictions of Covid-19 and seen a significant decrease in productivity levels, we believe there are still opportunities that you can take advantage of — these include improving your operating costs and customer service offering.
The after-effects of the Covid-19 pandemic are not going away overnight. It's vital to prepare your workforce and adjust your processes, making the safety of your employees a priority. 
Supply Chain Visibility and Quality PPE 
As manufacturers start to demand more visibility and transparency from supply chain representatives, we foresee a more streamlined working process for order tracking and claims throughout our sector in the future. As a result, manufacturers are now seeking in-source facilities maintenance and management to take care of track and trace, sanitising units and supplies — all of which require the help of equipment data from OEMs.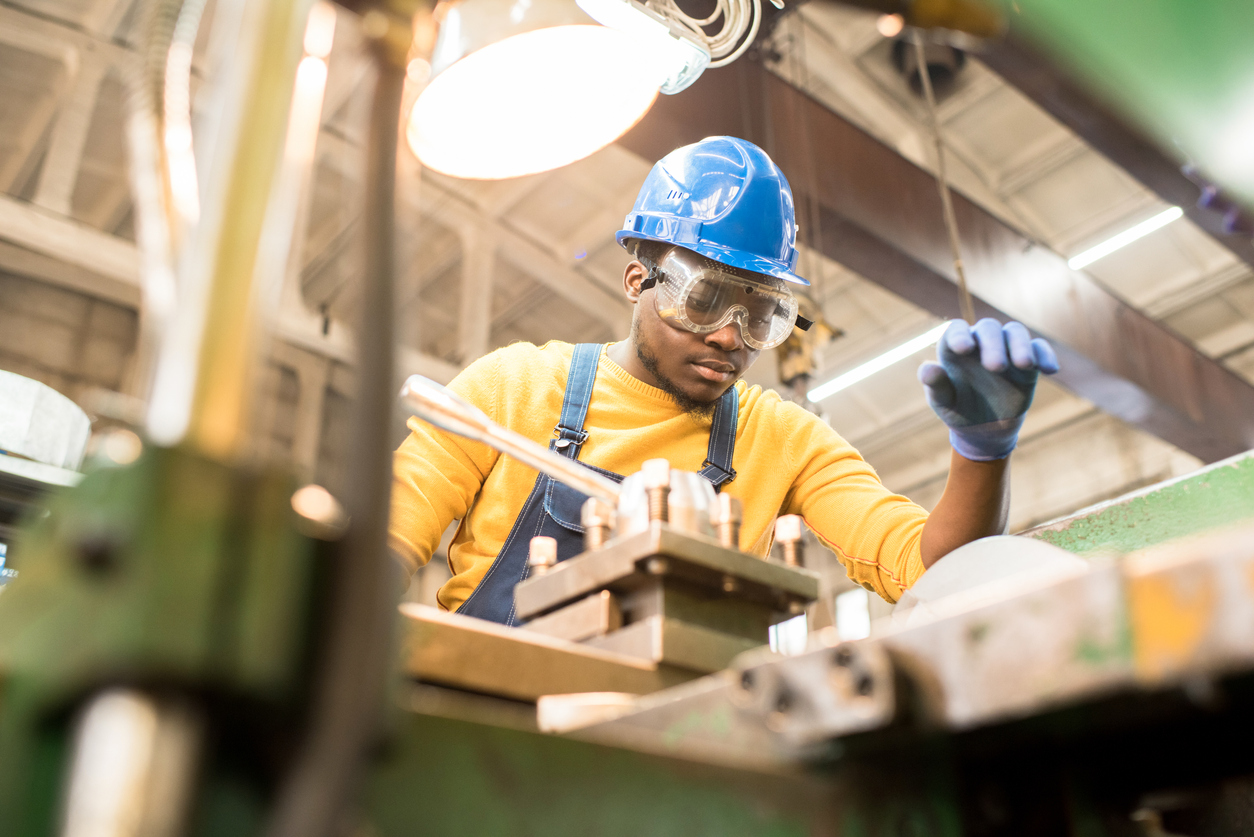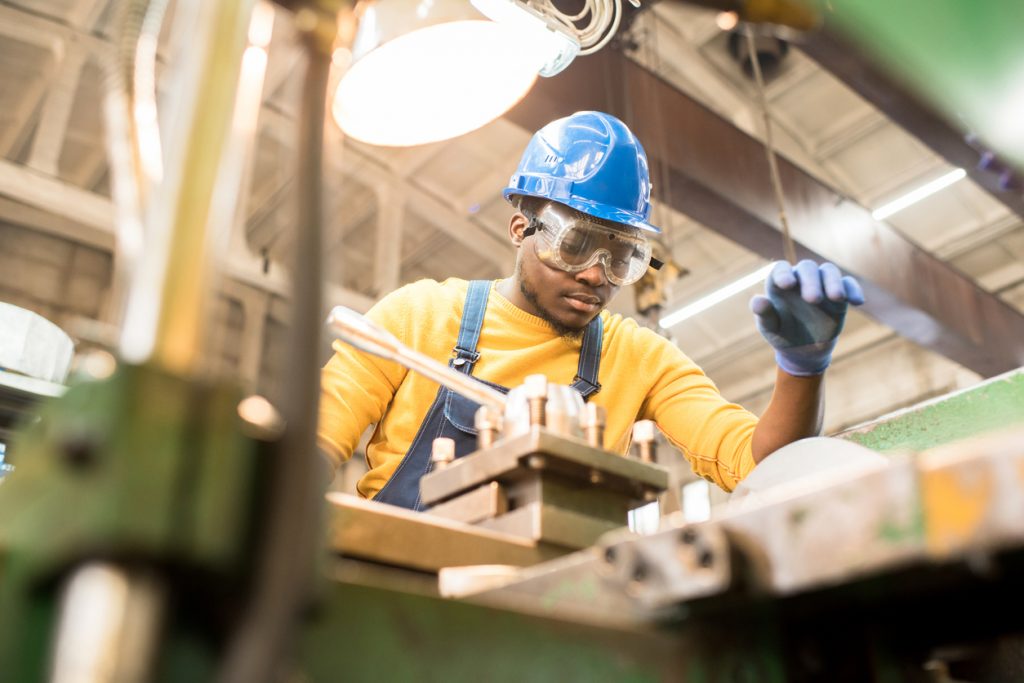 The issue of poor Personal Protective Equipment (PPE) has been brought to light when concerning employee safety, with many companies trying to cut costs. Jimmy Quinn, President of the Institution of Occupational Safety and Health (IOSH), says that workplace safety should be at the heart of a company's business strategy and that these areas are key to the success and sustainability of businesses.
Since the 2008 recession, the IOSH has reported that many companies are making substandard PPE buying choices, including boots, hard hats, and gloves. Purchasing poor safety equipment could cost lives and is actively putting your workforce at risk. When choosing PPE equipment, you should always check that the supplier meets your industry's criteria and safety standards.
Integrating AI and Automated Processes 
As a manufacturer, you have a duty of care and responsibility for your employees, and this includes the proper training with automated machinery, electrical devices and equipment with moving parts. You should take health and safety very seriously and could be subject to fines, potential personal lawsuits and reputational damage if you do not put the correct practices in place. 
We're reputable spring manufacturers in Ireland, and our well-equipped manufacturing plants allow us to offer a wide range of custom products and services. We continuously train our experienced engineers and invest in the latest automated equipment, which means we can repeatedly meet ever-changing safety requirements while producing top-quality products for our customers and the market we operate in.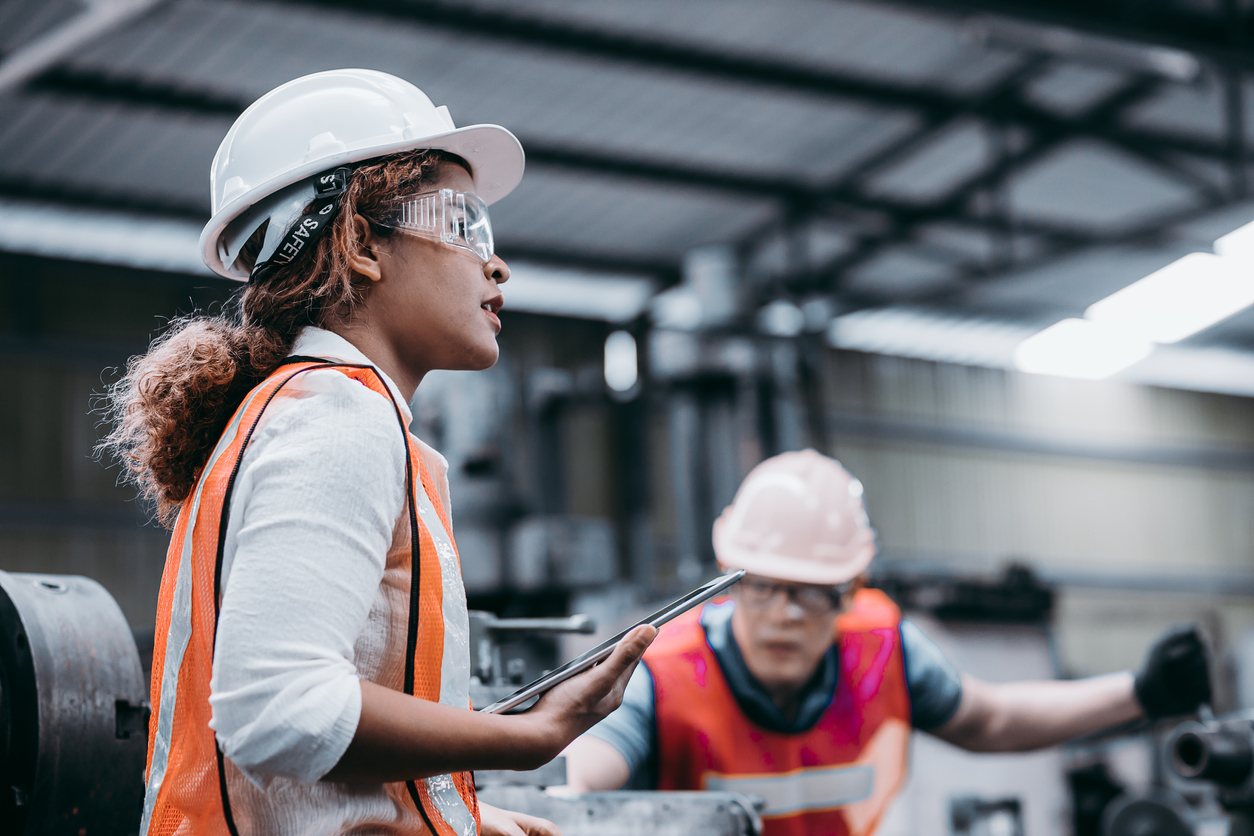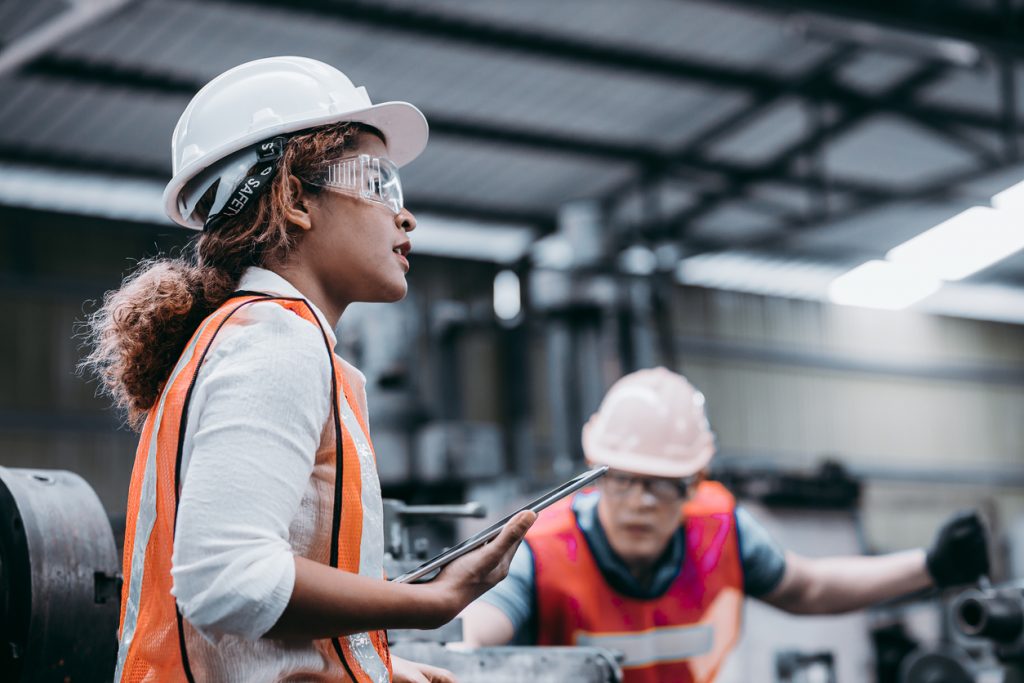 Automation, in particular, made it possible for us to work at almost full capacity during the Covid-19 pandemic. Our technicians could work remotely and speak to customers about design elements, troubleshooting and repairs. These new technologies are exciting for manufacturers, as they can bring new business, increase production rates and promote sustainability through the efficient use of materials.
---
As leading spring manufacturers, we continue to keep up to date with industry-standard regulations relating to the safety and welfare of our employees. 
If you have any questions about our services or products, including compression springs or pressings, please don't hesitate to contact us. We'll be happy to help!
In the meantime, visit our blog page and be the first to see the latest information on the manufacturing industry and expert sector insights.