Why You Should Always Choose Bespoke Pressings
Metal is one of the most versatile materials used for manufacturing components. The ability to shape and process this durable material into an infinite variety of forms makes it ideal to suit any application.  
With technologies and machinery becoming more technical and complex every year, the demand for durable pressings with exact specifications has also grown. But this increased complexity means that finding off the shelf ready components for your application is almost impossible.  
Furthermore, solutions that are off the shelf will always demand that you consider their specifications when implementing them. More often than not, your vision will have to change to suit these pre-made components; that is why we offer the superior option of supplying bespoke pressings.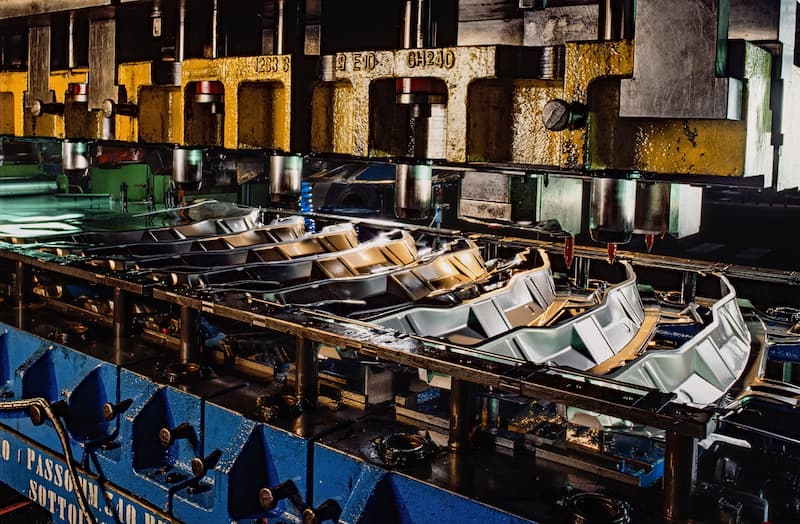 What Are Bespoke Pressings?
A bespoke pressing is a brand new part made uniquely for your purposes. These are designed and manufactured from scratch in-house so that you can be sure it's the most economical and fit for function.  
Metal pressings, in general, are a cost-effective choice for creating a high volume of parts. Pressing or stamping is the process of moulding metal pieces into new shapes. A flat sheet, coil or blank form is placed in a stamping press, and the installed tools will form the metal into the desired shape. 
The machines we use at European Springs IE have tools unique for each product, and the overall machines are some of the most technologically advanced pressing equipment in the world. We use multi-slide and coiling machines, laser cutting, welding, tapping and grinding, and many more devices and processes to create the final product  
After the pressings have been made, they can undergo additional treatments, including the most common process, the punching. Punching is when the new metal form is punched away from the excess material, leaving only your newly created pressing behind.  
Bespoke pressings go through the same processes but give you the added advantage of customising your pressings to suit your application instead of the other way round.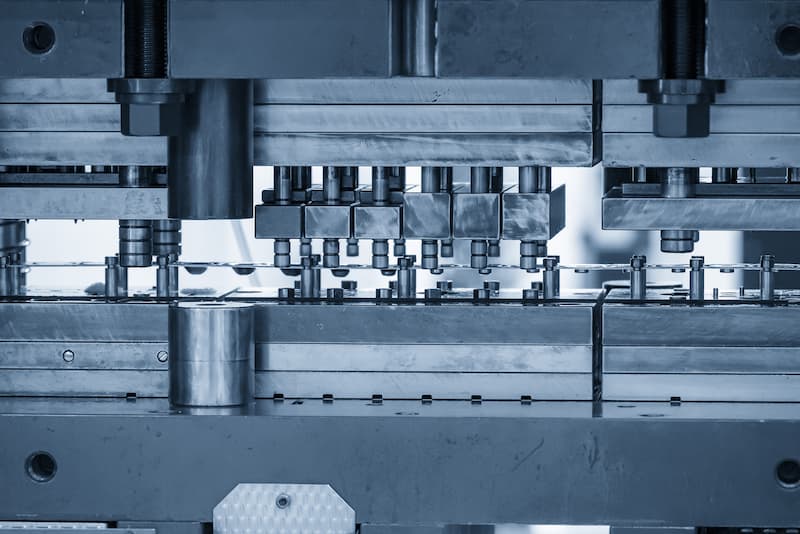 Why Choose Pressings Over Fabrication?
There are some significant differences that separate pressings and fabrication. Pressings use the previously mentioned pressing and punching processes to form your component into what you want. Metal fabrication focuses on cutting, drilling and welding with various tools to reach the same end.  
So why are bespoke pressings the superior choice? Our metal pressings create exact shapes that get the most out of the raw materials placed in the machine. As a result, you can significantly limit the costly material wastage and save on costs by choosing pressings.  
Metal fabrication has the considerable disadvantage of being more labour intensive than computer-controlled pressings. This can also increase your costs per piece, especially when ordering a bespoke piece that may demand the use of a pressings machine, after all.  
Sectors That Use High-Quality Custom Pressings 
The development of new medical machines demanded engineering companies with machining capabilities for many years, but this has now been replaced with metal pressing and stamping. With medical innovations utilising these machines, we now have far more complex machinery saving lives worldwide.  
The automated fashion of pressings makes it excellent at maintaining exact specifications with absolute accuracy, essential for medical equipment requirements. In addition, cutting-edge microstamping has further broadened its usefulness, allowing them to be used in jaw housings for laparoscopic surgeries. 
Airbags are essential for car safety. A small but not insignificant part of a vehicle's airbag is called the grommet. Whilst these can be made of various materials, metal is the most secure. These grommets are designed to prevent critical tearing and wire protection and assist in fitting and protecting the exceptional air pressure in the airbag. These items are an example of a bespoke metal pressing as each needs to be customised to suit the car design.  
Scuba diver suppliers will require bespoke pressing for the D-rings. With the growing variety of harnesses, suits and air tank rigs available for people of all sizes, there isn't a single D-ring that can suit everyone.  

How

European Springs IE

Pressings

Design Support

Can Help
At European Springs we have spent the last 65 years growing into a leading UK company for metal pressings.  We have a lot of experience manufacturing pressings to suit the particular specifications our clients require in small or large batches. The bespoke element is a part of our pressings process we're very proud of.  
With European Springs IE, we have a premium design team that will outline your stampings before the ideas are developed. Similar to our other work as gas spring manufacturers providing high-quality gas springs to many businesses globally, we understand that spring suppliers should always communicate with the clients they're supplying; the same is true for our bespoke pressings services.  
Our team of engineers are committed to maintaining efficient communication with our clients. Working together to make decisions on design, material and surface treatment, we will ensure that you achieve the right product at an economical price.  
You can read more about our bespoke pressings service here. If you have an application that requires high-quality bespoke pressings or stampings or our design process, please don't hesitate to fill in our enquiry form, and one of our expert engineers will answer all your questions.