Great Feats of Engineering: Taj Mahal, India
Previously on this blog, we started a series that looks at some of the most impressive feats of engineering in the world. These amazing man-made structures are simply breathtaking, and we want to provide you with all the information behind these structures and how they came to be. We have looked at Dubai's Palm Islands, and now we turn our attention to the Taj Mahal, which is a white marble mausoleum located in India.
The Taj Mahal literally means "crown of places" and is the 17th century ideal combination of engineering, architecture and art.
It was constructed in the memory of Emperor Shah Jahan's third wife, and took around 20 years to build. Exact dates are not known, but it has been estimated to have taken from 1632 to 1653 to build. It has also been speculated that it took around 20,000 workers to create this fantastic structure.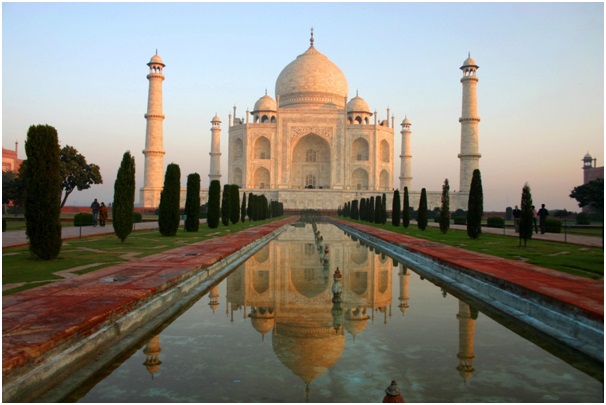 To build the Taj Mahal, materials were sourced from all over India and Asia. It is rumoured that around 1000 elephants were used to transport all these building materials to the site.
The exterior is decorated with over 28 varieties of semi-precious and precious stones, which can be indentified when studied closely. The jasper was from Punjab Jade, the crystal from China, the turquoise from Tibet and sapphire from Sri Lanka.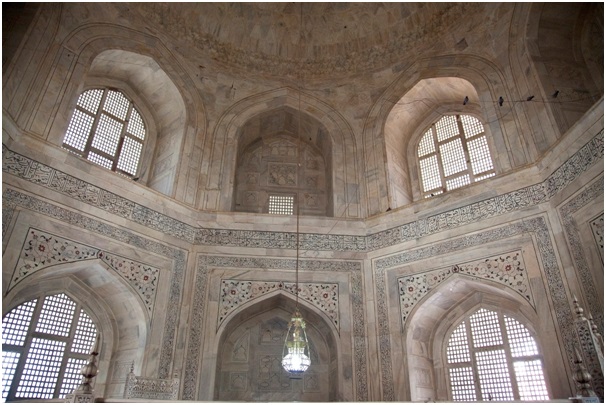 The Taj Mahal's most recognizable feature is the large white dome. This is often referred to as an 'onion dome' due to its shape. The dome has a height of around 35 metres (115 feet) and is surrounded by 4 smaller domes.
The central structure of the Taj Mahal is made from white marble from the quarries of Rajasthan, and appears as different colours throughout the day. It looks pink in the morning, white during the day, and appears golden in the moonlight. This is the most popular part of the mausoleum.
At the end of the complex, there is a huge red sandstone gateway, which has a central arch that reaches two stories high. The garden is a square that's split by long water courses, which are surrounded with walking paths, water fountains and trees.
The Taj Mahal still remains one of the most popular places in the world to visit, with millions of tourists making the trip every year.
Isn't the building both beautiful and fascinating? Here at European Springs Ireland, we are passionate about anything to do with engineering, and that's why we put so much care and attention into the manufacture of our small components; they're just as important as any marble mausoleum! As leading spring manufacturers, we supply a fantastic range of springs, including torsion springs, motor springs and spring clips. For any information about what we stock, or if you have any questions, please do not hesitate to contact us. You can call us on 028 9083 8605.