Wire Forms in Electronics and Technology
In the fast-paced world of electronics and technology, the role of wire forms cannot be overstated. These seemingly humble components play a vital role in various applications, ensuring the smooth functioning of electronic devices and systems.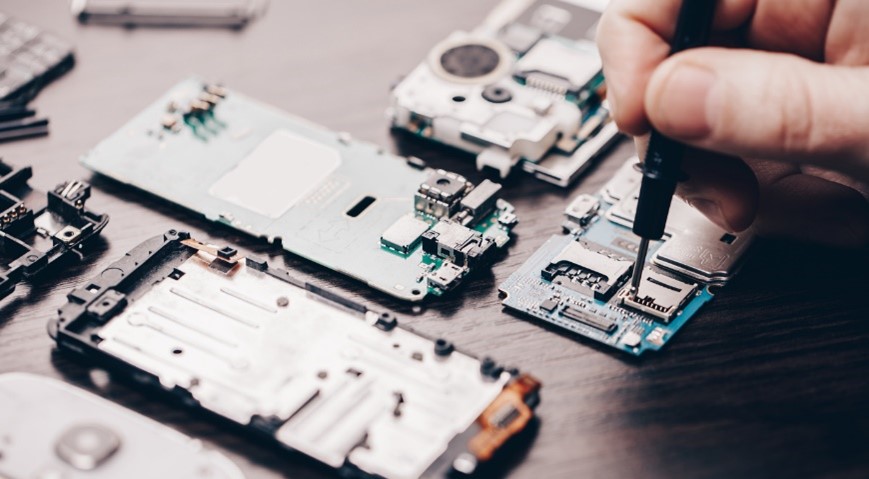 Wire forms are the unsung heroes behind the scenes, from circuit board assembly to wearable technology and beyond. Read on to learn more about the importance of the reliably high-quality wire form manufacturing we do here at European Springs Ireland.
Are Springs also Wire Forms?
Wire forms are indeed a form of spring, but it is important to note that not all wire forms are classified as springs. While springs primarily serve as energy-storing components, other wire forms serve different purposes and contribute to the overall functionality of a wide range of products.
Wire forms that are not springs are formed or shaped to fulfil a specific role. They are often customised to fit specific applications and may not exhibit the same degree of elasticity or energy storage as traditional springs. Instead, they provide structural support or facilitate connections in electronic or other applications.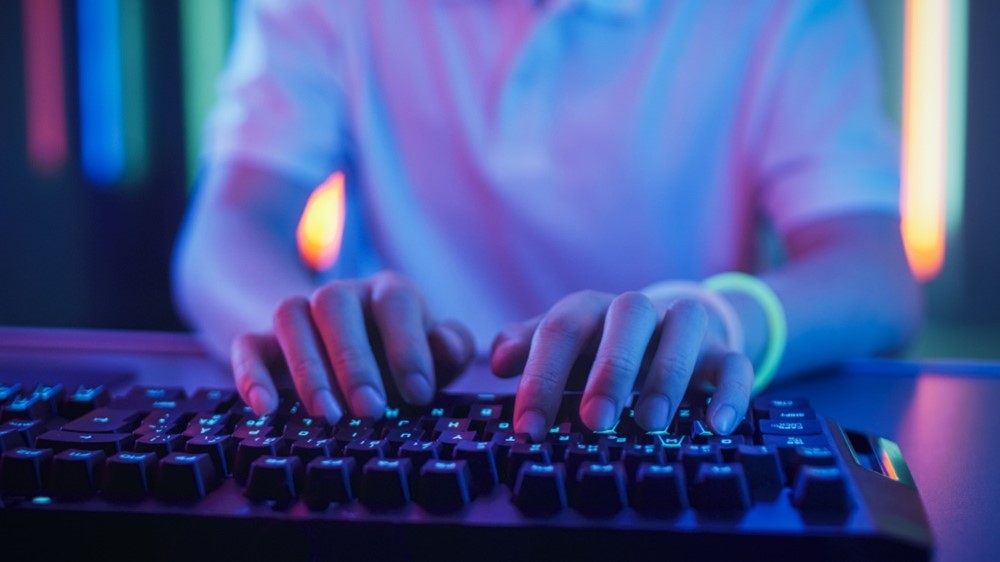 Types of Wire Forms Used in Electronic Applications
The electronics industry heavily relies on wire forms to create components essential for numerous applications. While wire forms come in various shapes and sizes, several types are commonly used in electronic applications. Here are some examples of how they are utilised.
Compression springs are one of the electronics industry's most widely used types of wire forms. Compression springs maintain pressure between two components or provide cushioning or support. For example, compression springs are used in battery contacts, circuit breakers, and switches.
Torsion springs work by twisting or torsion instead of compression or extension and are found in relays, switches, and connectors.
Custom wire forms may have complex shapes and configurations and often have features such as hooks, loops, or other specific geometries. An example of bespoke wire forms in the electronics industry may be contact springs for a sensor or a particular bracket for connections or mounting other components.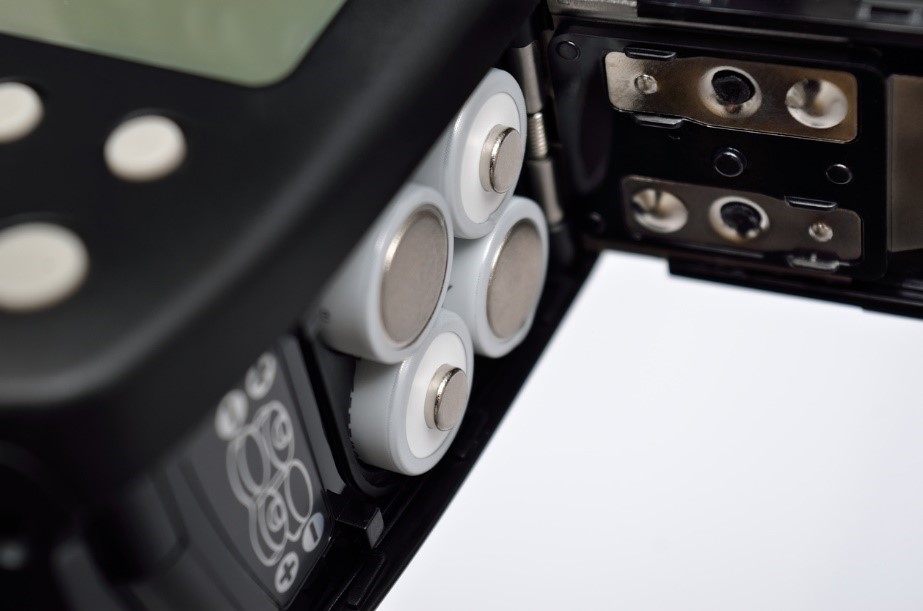 Wire Forms in Circuit Board Assembly and Interconnections
Wire forms play a vital role in circuit board assembly and interconnections, ensuring the proper functioning of electronic devices. For example, they're used as connectors to establish electrical connections between different components within a circuit board. These connectors allow for transmitting signals, power, and data between the various parts of the circuit. Wire forms used in circuit board assembly can be clips, soldered wires, or tightly wound coils.
Wire Forms in Connectors and Cable Assemblies
In cable assemblies, wire forms provide strain relief, which helps to protect the connection points from excessive tension and bending. They enhance the longevity of cables by preventing wire fatigue and damage due to repeated movement or stress. Wire forms also aid in cable management by keeping the cables organised and reducing the risk of tangling.
Wire Forms in Antennas and Wireless Communication Systems
Wire forms in antennas function by converting electrical energy into electromagnetic waves and vice versa. They enable the transmission and reception of signals, allowing for reliable wireless communication. This hardware ensures efficient propagation and reception of signals, leading to improved signal strength and coverage.
Wire Forms in Display Technologies
Wire forms ensure seamless communication between the display panel and the integrated circuitry, allowing for the control and manipulation of individual pixels. They enable the delivery of electrical signals necessary for pixel activation, colour control, and backlighting. Wire forms also contribute to the display's overall mechanical stability and durability, preventing disconnections or interruptions in the electrical pathways.
Wire Forms in Wearable Technology and Internet of Things (IoT) Devices
In IoT devices, wire forms support sensors, connectors, and antennas, allowing for seamless integration and functionality. They form the backbone of the device's electrical connections, facilitating data transfer and communication within the IoT ecosystem. The flexibility and customisation options of wire forms make them ideal for the compact and intricate designs of wearable technology and IoT devices, ensuring efficient operation in diverse situations.
Wire Forms in Computer Keyboards
Computer keyboards rely on spring wire forms to facilitate the tactile response and feedback required by users—specifically, a type of spring known as the buckling spring is used. A buckling spring is a coil spring wire form installed underneath each keycap on the keyboard. When a key is pressed, the buckling spring is compressed in a specifically buckled way, which triggers a hammer buckle switch below it, resulting in activated input.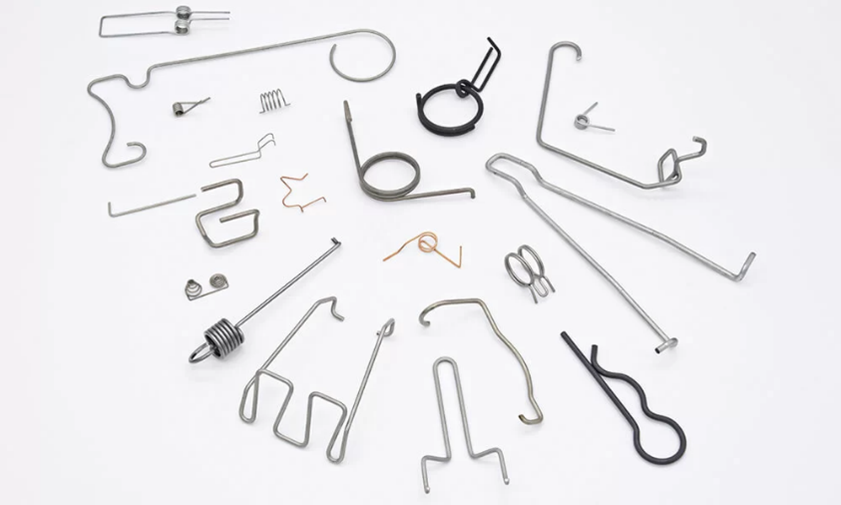 Benefits Wire Forms Provide Electronic Applications
Wire forms offer numerous benefits in the electronics and technology industries, making them essential to many products, for example:
Reliability: Wire forms withstand external forces and wear and tear, making them highly reliable. They contribute to the longevity and durability of products where implemented.
Mechanical Stability and Support: Wire forms are internal structures that provide mechanical stability and support to various electronic components. They prevent mechanical failure and ensure that products function optimally throughout their lifespan.
Improved Electrical Conductivity: Many wire forms are made from highly conductive metals such as copper, facilitating effective electrical conductivity. This means they can support the high-performance electronic components and devices required for various applications.
Flexibility and Customisation Options: Wire forms suit different electronic applications and are highly adaptable. Our wire form manufacturers use wire forms to create a variety of components with customised shapes, sizes, and materials.
UK Leading Electronic Wire Form Manufacturer
So, as you can see, wire forms play crucial roles in almost every electronic application imaginable. We have manufactured the highest quality wire forms for all the previously mentioned applications and more, thanks to the expertise of our engineers. Contact us today to discover the versatility and adaptability of these components with our in-house wire form manufacturers.