Engineer Your Future [Infographic]
There are many routes into the world of engineering; GCSEs to Apprenticeships, A-Levels to an Undergraduate Degree, or even from A-Levels straight into employment for you to climb your way up the ladder.
The number of winding paths and routes may seem infinite, but there could be one that's right for you. And don't think that just because you didn't study certain subjects at school, it's too late to get into the field – there may be a possible detour on your journey when you realise your passion.
So, if you are thinking of forging a career in engineering, we take a look at two examples of young aspiring engineers in our infographic below who knew that they wanted to venture into the world of engineering.
These two different examples show how you can take a very different path from another individual and still meet your engineering career goals.
Meet Jack and Jill.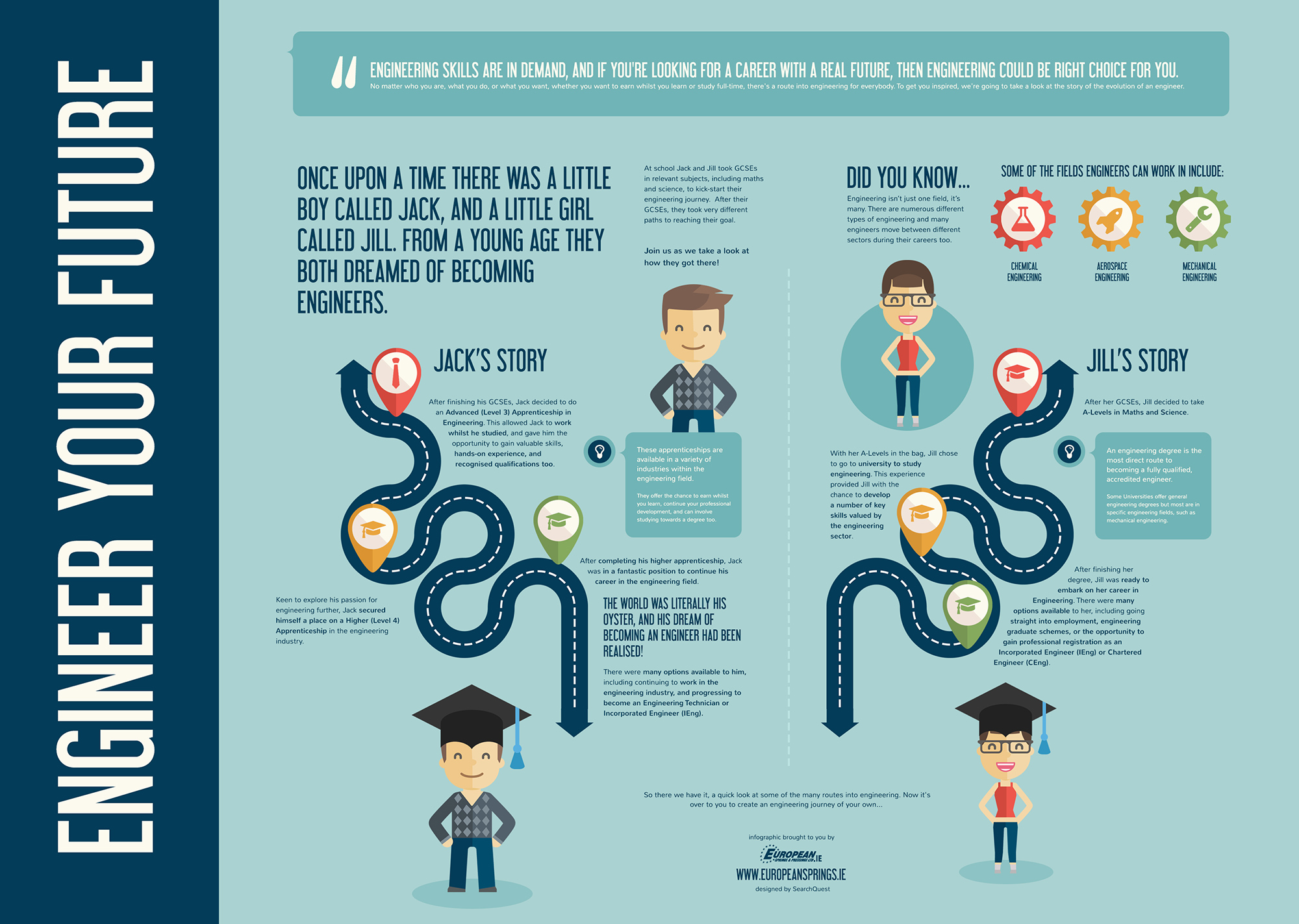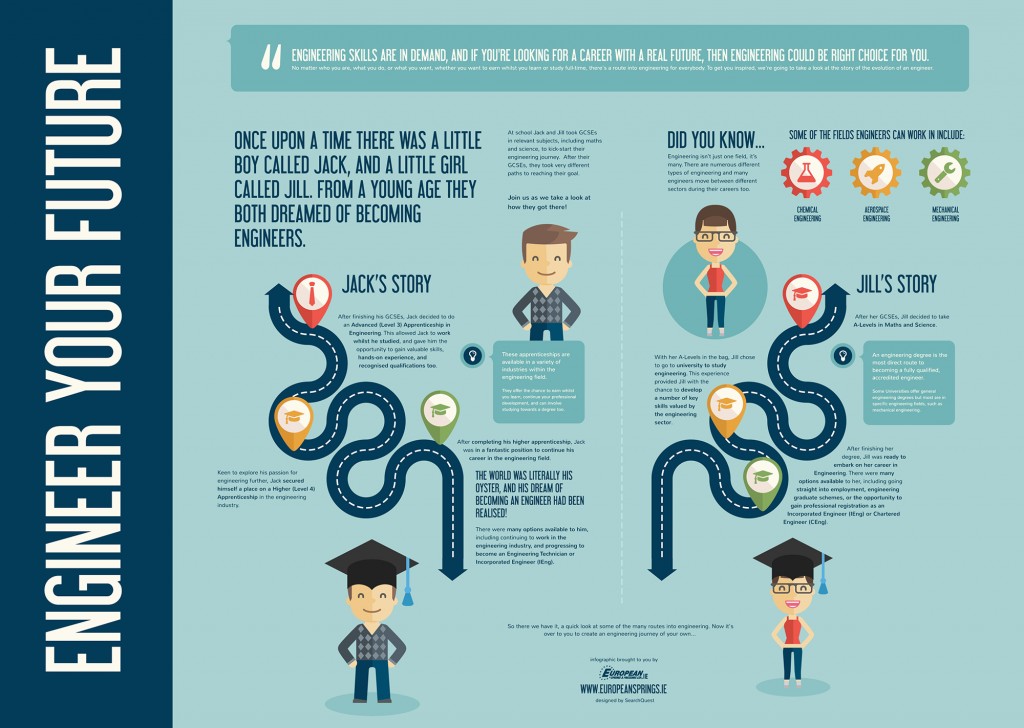 When many young people think of engineering their mind may automatically relate to areas such as the automobile industry or maybe even civil engineering.
However, one of the (numerous) great things about engineering is that it branches out into many different areas.
With more than 40 different types of engineering specialisms, there are various approaches to reaching your engineering goals.
Engineering is expected to be a huge sector of growth, and with increasing popularity, many young people are aspiring to be the next generation of engineers.
The engineering industry is certainly thriving and, while there are over 1.7 million people employed in engineering in the UK, there are still many more opportunities simply waiting for young people to get involved.
Some of the more common engineering sectors involve:
Radio
Aerospace
Automobiles
Computing
Construction
Trains
Project Management
TV or Broadcasting
So there we have it! Now it's over to you to mould your own future. It's sure to be an exciting one if you choose to delve into engineering.

European Springs Ireland are great believers in motivating the new generation of engineers. After all, you could be part of a team making our next version of cars, computers, space shuttles and even springs!

Interested in how you can inspire future engineers? You can read our previous blog here.

[button url="/contact-us/" class="scbutton"]Enquire Now[/button]