How Female Apprentices Are Curing the Manufacturing Skills Gap
For many years, manufacturing companies have attempted to create a permanent solution to the labour shortage. But unfortunately, these unfilled positions have a distinctly negative impact on the industry, which is why it's vital to find new ways of supporting people interested in starting a career in manufacturing.
At European Springs, we firmly believe in the positive effect of new people on the industry. Each individual can not only bring a unique perspective on working processes, but they can be a worthwhile investment in managing new technologies and ideas during a long and profitable career.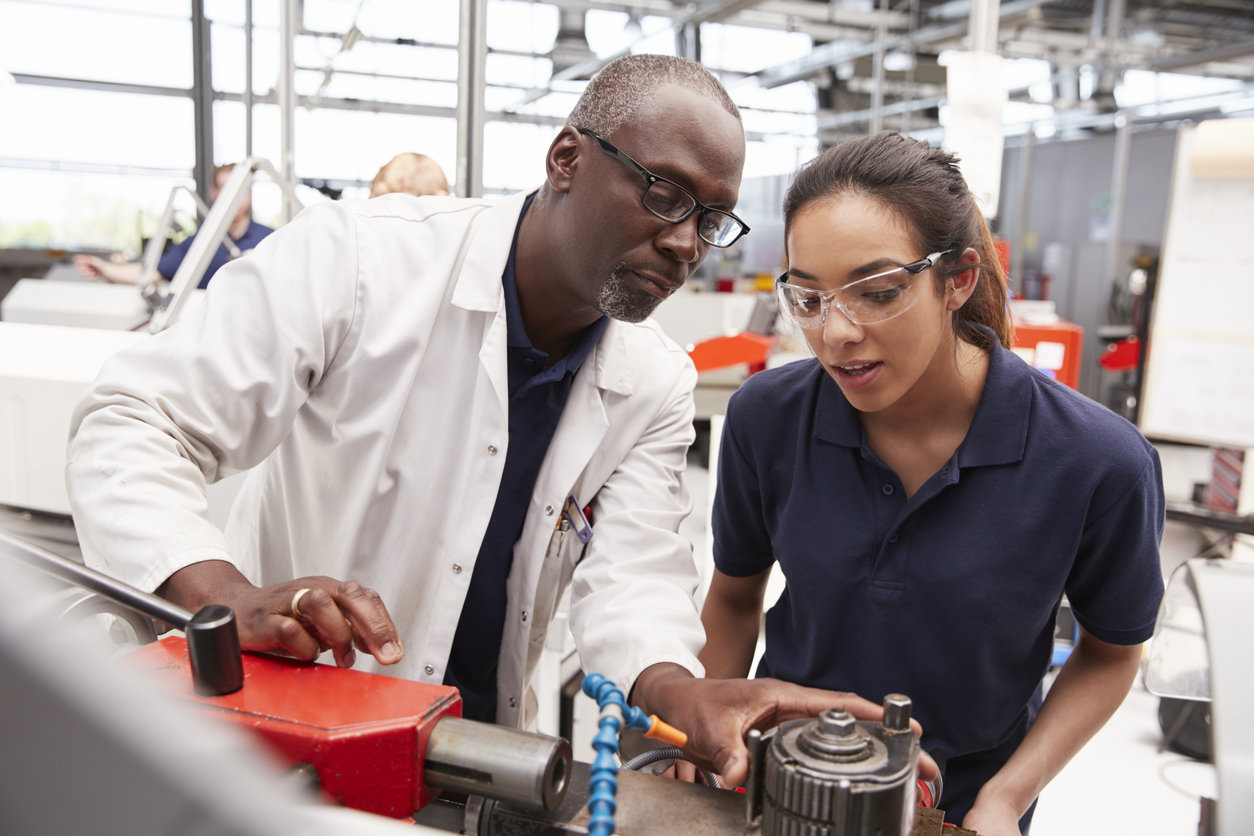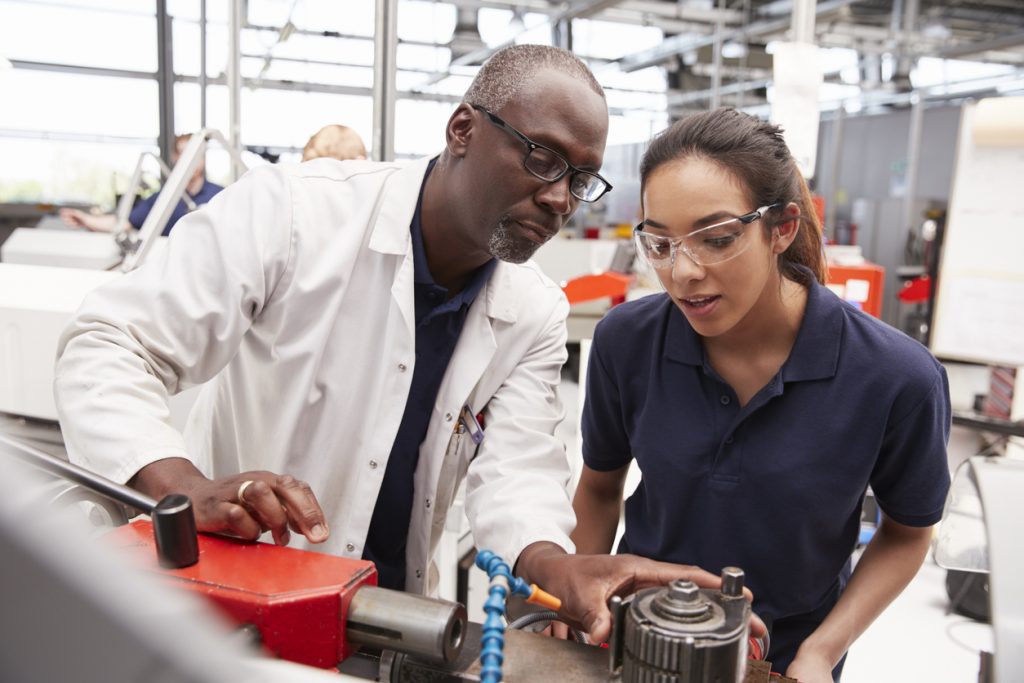 What's the Manufacturing Skills and Gender Gap?
Over 270 thousand businesses exist within the UK manufacturing industry, making this industry a prominent part of the national economy and a significant part of the jobs market. However, despite this wealth of positions, there is a considerable recruitment shortage across all STEM sectors.
At the start of 2022, the British chamber of commerce predicted record-low recruitment figures as part of their quarterly recruitment outlook. These figures represented the increased recruitment difficulties that 79% of employers are struggling with, for which there are many reasons, but most commonly, it's attributed to the lack of skilled labour.
The struggle to find skilled labour parallels the industry's technological improvements. To remain competitive, STEM businesses are constantly exploring innovations and advancements such as cloud computing, industrial IoT and CNC machines. These improvements allow compression spring manufacturers such as ourselves to significantly optimise our work methods and process, increasing our efficiency while also maintaining higher productivity.
Unfortunately, these changes have led to skills gaps and labour shortages that were a struggle to solve. Upskilling team members into new positions has been an excellent tool for improving the adaptability of the STEM workforce. Still, we believe the long-term solution is to embrace the benefits of engineering apprenticeships.
One element of STEM industries that we strive to change is the misconception that it's a male-orientated career choice. As expert tension spring manufacturers, we are aware that female representation in manufacturing is relatively low. However, we firmly believe that equally, both genders can bring significant improvements to our industry when the path is taken through one of our apprenticeships or as a STEM graduate initiative.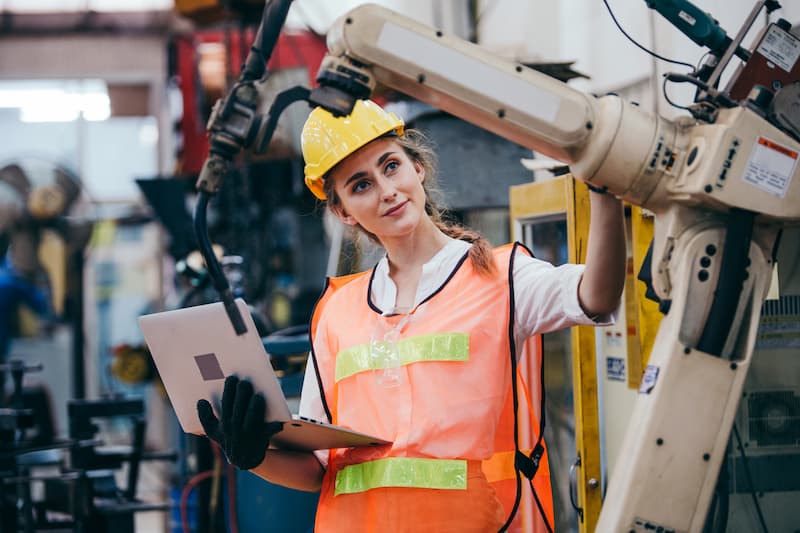 Progress on Filling the Skills and Gender Gap
Despite these issues, these troublesome gaps are slowly closing thanks to apprenticeship schemes and post-graduate initiatives. New research taken by EngineeringUK has revealed that progress is being made, with a 6% increase in female engineers to 16.5% over the comparative 10.5% reported in 2010. These percentages represent the original 562,000 women employed in STEM jobs which increased to 963,00 in 2021. This coincides with the general staff increase from 5.3 million in 2010 to 5.6 million in 2021. Additionally, thanks to various supportive initiatives, the number of female engineers has been steadily growing even when the total number of engineers dropped in 2020 and 2021.
Changes like this prove that both genders profit from successful careers in manufacturing, and employers can gain a lot from encouraging women to join them as engineers.
Examples of Success
Ireland is home to some of the best institutions for studying STEM, with the University College Dublin, NUI Galway and Trinity College Dublin all providing prestigious courses to get any woman started on her manufacturing career. This can be enhanced by exploring the many funding opportunities available to postgraduates. With the increased innovations being developed for manufacturing each year, the opportunities for female apprentices or postgraduates have never looked better, which has also had a significantly positive effect on increasing the staff numbers for STEM jobs.
Many scholarships and bursaries specifically aim to provide an accessible route into the STEM sectors. For example, Brunel University in London offers a hugely successful program for graduates as well as undergraduates called Women in Engineering and Computing (WiBEC). Since its inception, this mentorship scheme has supported over 600 female students in their goals to start careers in manufacturing or STEM.
In 2021, UCAS data provided by HESA had shown a notable increase in female STEM students to 35%, a total of 112,720 women pursuing their goals of finding a career in manufacturing or other STEM sectors.
The adoption of EDI principles has been a big step in allowing female engineers to help fill the skills gap. In addition, many manufacturers have embraced the equality, diversity & inclusion guidelines (stated in the EDI) to assist in creating a more diverse workforce.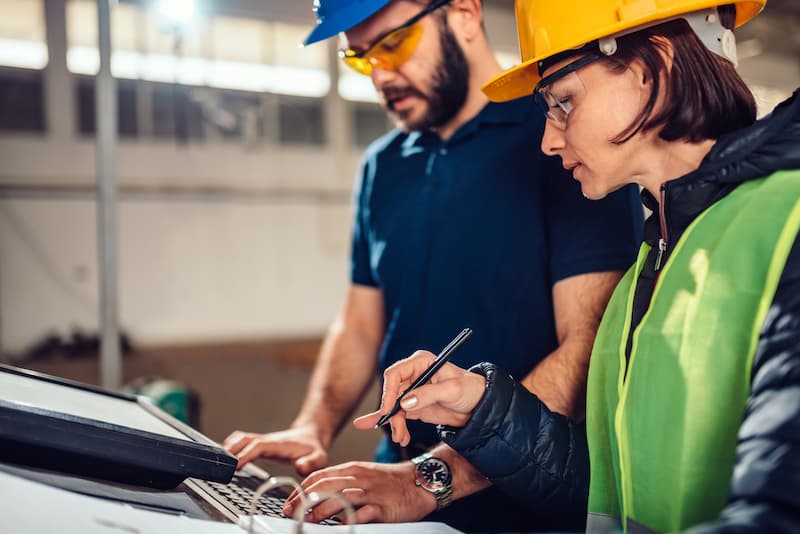 Manufacturing Apprenticeships at European Springs
As experienced spring manufacturers, we at European Springs Ireland support these initiatives with our highly successful apprenticeship schemes. We also celebrate the 23rd of June as National Women in Engineering Day (NWED) annually because we firmly believe that everyone can enrich the industry.
Our apprenticeships follow the Mechanical Manufacturing Apprenticeship framework and award a BTEC Level 3 certificate in Engineering operations and Maintenance. Please contact us directly if you'd like to know more about our apprenticeships.