National Women In Engineering Day
Today is National Women In Engineering Day (NWED). An event that is not only significant, it's necessary.
The gender gap in engineering may be narrowing, and progress may have been made but there is still a lot of work to be done. And that's why this event is so important.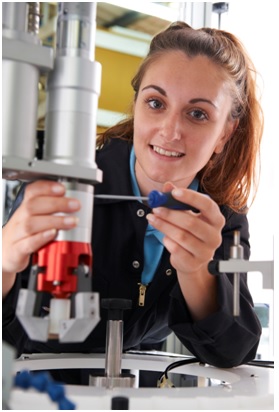 What Is It ?
The 23rd of June marks the second annual National Women in Engineering Day. The  celebration is designed to draw attention to the many careers available to women in the engineering field,  in a bid to ignite a passion for engineering in future generations.
The event will also see the engineering field celebrate the many fantastic contributions of female engineers.
Women In Engineering
Research has shown that in the last couple of years, the gender pay gap between men and women in the engineering industry has closed by six percent. Whilst this change may be modest, there's no denying that it's a definite step in the right direction.
But that said, the portion of women working in the engineering field remains pitifully low. Women still account for less than 10% of this key sectors work force. What's more, the proportion of women working in the engineering sector here in the UK is the lowest in Europe too. And that just isn't right!
Looking To The Future
The subject of the impending engineering skills crisis is something we have touched upon before in this blog, and according to the latest estimates we will need in excess of 1 million engineers by the year 2020, to meet the growing demand for engineering skills.
With this potential crisis knocking on our doorstep, we desperately need to encourage more young people to consider a career in engineering- and we need to do it now!
If we want to tackle the looming crisis head on, it's imperative that we aim to inspire more women and girls in particular, to pursue a career in engineering. This is a sentiment that has been echoed by many leading figures in the engineering field, and which  is pretty hard to argue with.
Luckily it's not all doom and gloom, and  there are plenty of glimmers of hope on the horizon. NWED is one of only a number of  initiatives that are aiming to inspire the next generation of female engineers.
But that said, there is much work left to do too and this will more than likely require a combined effort between the government, parents, teachers, and employers alike. Only through such efforts are we likely to see real, meaningful change.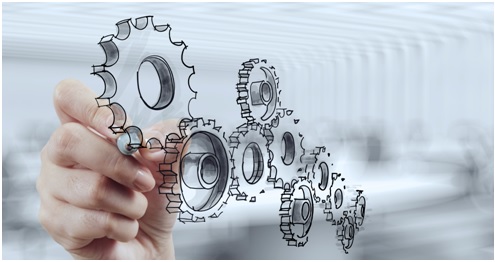 Ultimately the engineering field is all about solving problems and this is one issue it desperately needs to resolve, for its own sake.
Here At Europeans Springs Ireland we supply a wide range of spring products, including state of the art compression springs, to the engineering field. As such we're passionate about engineering and welcome worthwhile imitative such as this. We also  like to do out bit to inspire more minds to consider a career in the engineering field too!
For more information about our innovate spring products or the services we offer, contact us  on 028 9083 8605 today.