How to Maximise Your Apprenticeship Experience
Starting a manufacturing apprenticeship is an exciting endeavour, but nerves are to be anticipated, just like starting a full-time job or university. There's a lot to take in, so much to learn, and many people to meet and becoming overwhelmed is completely normal. However, you must learn to focus and get the most out of your apprenticeship experience in order to lay the groundwork for a fruitful career.
At European Springs Ireland, we understand the importance of apprenticeships in paving the way for a successful career in the manufacturing industry, which is why we're here to provide you with expert advice and guidance. With our extensive experience as leading spring manufacturers and suppliers, we're committed to supporting your journey and helping you make the most of this valuable opportunity.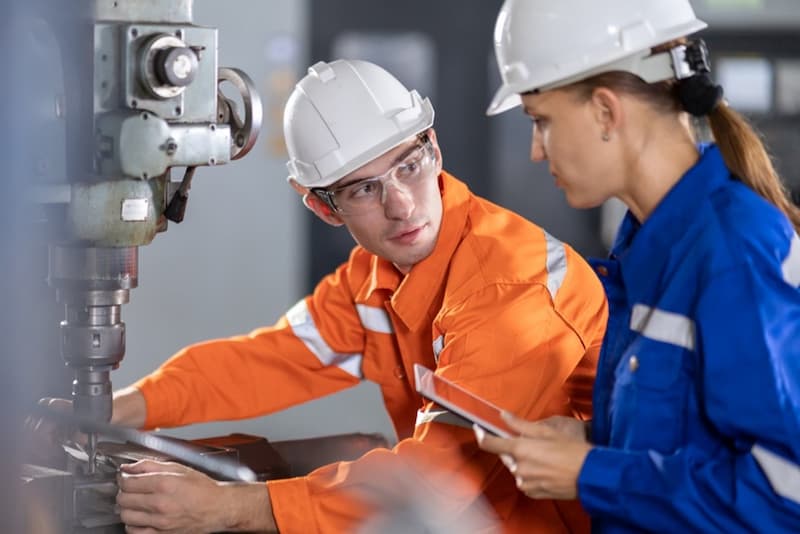 1.      Choosing the Right Apprenticeship Program
At the outset of your apprenticeship, selecting the right program that aligns with your career goals and interests is crucial. European Springs encourages you to consider various factors such as industry reputation, training opportunities, and potential for growth. Choosing a program that resonates with your aspirations will increase your motivation and eagerness to learn throughout your apprenticeship. For example, if you're interested in manufacturing compression springs, an apprenticeship with us is the perfect choice!
2.      Setting Clear Goals and Objectives
Embarking on your apprenticeship journey armed with clear goals and objectives is essential. Setting SMART goals will give you a sense of direction and purpose, ensuring you stay focused and motivated at every stage of your apprenticeship. Specific, measurable, achievable, relevant, and time-bound goals enable you to track your progress and celebrate achievements along the way. Whether mastering a specific skill or earning additional certifications, having clear objectives will help you make the most of your apprenticeship and stay focused.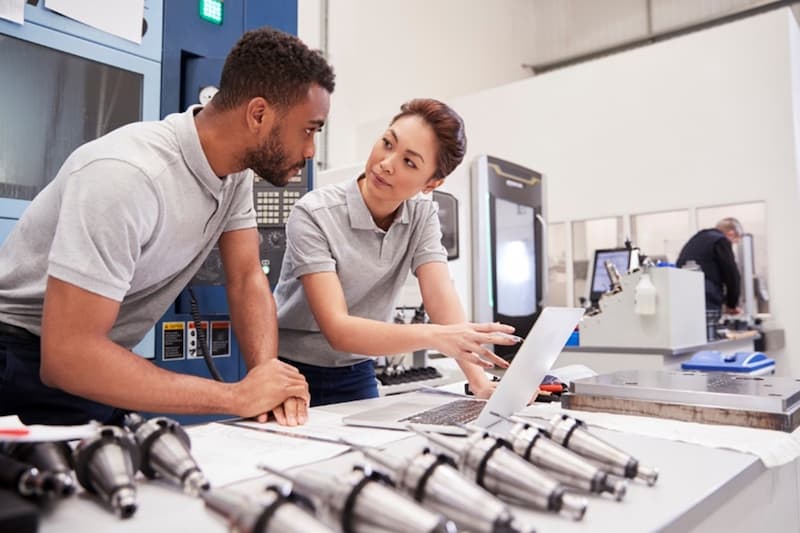 3.      Taking the initiative and Showing Enthusiasm
To truly maximise your apprenticeship experience, you must take initiative and show enthusiasm, as displaying a proactive attitude and a genuine eagerness to learn will set you apart. For instance, seek opportunities to contribute to projects, offer assistance, and voice your ideas. By demonstrating initiative and enthusiasm, you can earn the respect of your colleagues and supervisors and create a positive impression throughout your apprenticeship. Standing out from the crowd is important as an apprentice, as it can create networking opportunities and open doors for future career prospects.
4.      Seeking Mentorship and Guidance
Choosing to study engineering or manufacturing opens you up to incredible individuals and mentorship opportunities. Seeking this mentorship from experienced professionals within the organisation can provide unique insights and guidance tailored to your career path. We recommend identifying potential mentors who have demonstrated success in your desired field and fostering relationships with them. Don't forget, there's never any harm in asking! Engage in meaningful conversations, ask thoughtful questions, and leverage their expertise to accelerate learning and growth. Trust us; they'll really appreciate you taking the time to learn.
5.      Taking Advantage of Training Opportunities
Maximising your apprenticeship experience involves actively seeking and taking advantage of training opportunities. Many programs offer workshops, seminars, and online courses to enhance your skills and knowledge. So, make the most of these resources by engaging in relevant training programs and workshops, expanding your skill set and demonstrating your dedication to personal growth and development.
It's important to note that you shouldn't feel as though you're stuck in the position you applied for. Never be afraid to ask to try something new. For example, if you're studying spring design but want to expand your skills in pressings, your mentor will more than likely be thrilled you asked.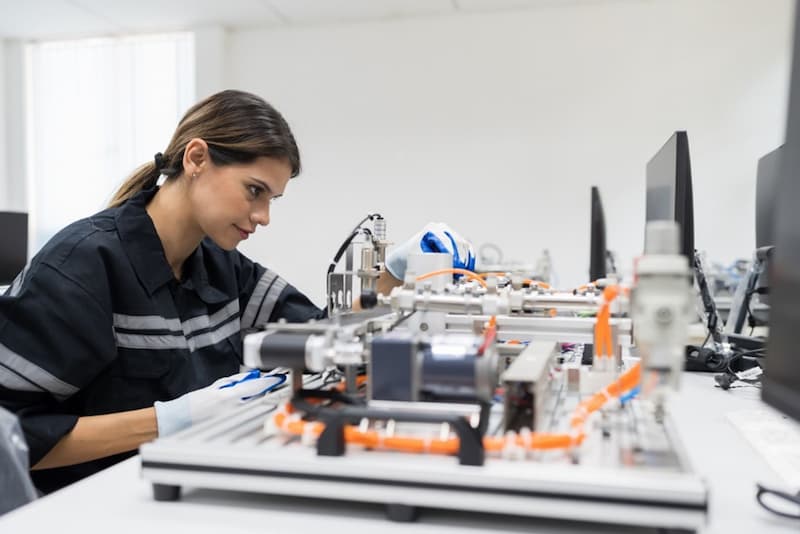 6.      Developing a Strong Work Ethic
Developing a strong work ethic is critical both during your apprenticeship and throughout your career. Attention to detail, punctuality, and reliability are traits highly valued in the manufacturing industry. So, make sure to maintain a professional attitude, be proactive, and strive for excellence in your work. By cultivating a strong work ethic, you'll gain your colleagues' and supervisors' trust and confidence, setting yourself up for long-term success in the industry.
7.      Embracing Continuous Learning
In the ever-evolving manufacturing industry, embracing continuous learning is paramount. We recommend staying up-to-date with the latest advancements, technologies, and trends by actively seeking learning opportunities. Read industry publications, such as our blog, attend relevant conferences and networking events, and participate in online forums to broaden your knowledge. This commitment to continuous learning will keep you ahead of the curve and ensure your skills remain relevant throughout your career.
So, congratulations on your decision to pursue a manufacturing apprenticeship! By following our guidance, we're sure you can maximise your apprenticeship experience and set the foundation for a successful career in the industry. Remember, European Springs Ireland is committed to supporting you in your journey, and we wish you every success in your manufacturing apprenticeship.
Get in touch with us to learn about our apprenticeship programmes and for more advice on getting started in your career.