Springs in Aerospace Engineering: Critical Components for Flight Safety
At European Springs Ireland, we are fortunate enough to work closely with businesses and private manufacturers across a wide range of industries, including the aerospace sector.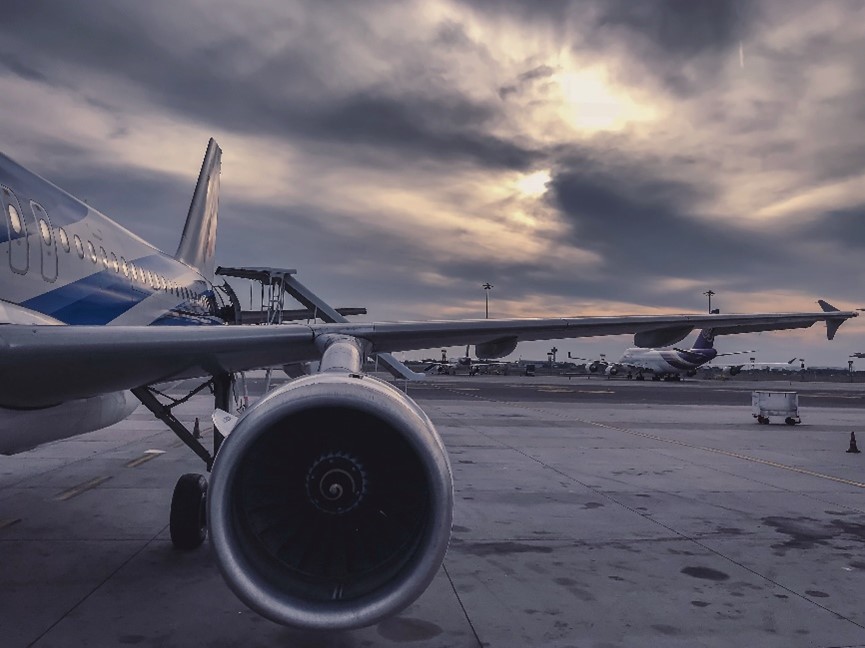 With our extensive experience in precision engineering combined with our commitment to quality, we are the trusted partner for top aerospace manufacturers worldwide. Our state-of-the-art facilities and highly skilled engineers enable us to design and manufacture springs that meet the strictest industry standards.
So, join us as we delve into the world of springs in aerospace engineering and discover how these small yet mighty components contribute to the safety and performance of aircraft, elevating the industry to new heights.
Types of Springs Used in Aerospace Applications
Springs are used in a wide range of applications in the aerospace industry, from operating critical flight controls to supporting payloads during launch and landing. The most common types of springs used in aerospace applications include:
Compression springs are typically used to support and dampen aircraft landing gear.
Tension springs are commonly used in engine systems for tension on belts and cables.
Torsion springs are used in many flight control systems, providing torque to control surfaces during flight.
Please note this is not an exhaustive list; many other spring types can be used in aerospace applications. At European Springs Ireland, we offer an extensive range of spring types, but we also provide custom spring manufacturing, so even if you can't see what you need for your project on our website, we're sure to be able to supply you with the solution.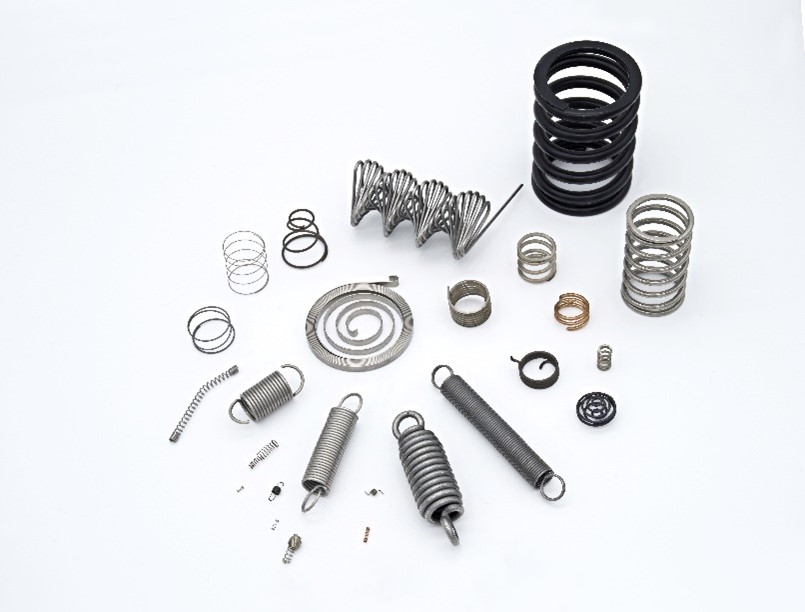 Spring Applications in Aircraft Structures
There are a wide variety of different spring applications in aircraft structures, such as:
Landing Gear. Springs are used in the landing gear system to absorb the impact forces during landing and provide a cushioning effect. They help to ensure a smooth landing and absorb the shock of touchdown.
Control Surfaces. They are also utilised in the control surfaces of an aircraft, such as ailerons, elevators, and rudders, to provide the necessary mechanical force for manoeuvrability. Springs assist in maintaining the desired position and responsiveness of these surfaces.
Flap Systems. Different spring types are employed in aircraft flap systems to extend and retract the flaps. Flaps are movable surfaces located on the wings that increase lift during takeoff and landing, and springs help control the flaps' movement and position.
We understand that no two spring applications are the same, so our team is well-equipped with industry knowledge to design and manufacture custom springs to suit your aerospace project, no matter what it entails.
Importance of Spring Design and Manufacturing
The spring manufacturing process for products used in aerospace applications requires precision, expertise, and attention to detail. This is because springs used in aerospace applications must withstand extreme temperatures, high speeds, and vibration while maintaining their shape and functionality.
Using substandard or poorly designed springs in aerospace applications can have disastrous consequences, making it essential to work with a trusted and experienced manufacturer like ourselves. With our years of industry knowledge, commitment to quality, and state-of-the-art equipment, we can produce high-performance springs that meet the rigorous demands of the aerospace industry. Our spring design and manufacturing expertise allow us to provide our clients with solutions that meet their technical requirements and exceed their expectations in terms of reliability, durability, and precision.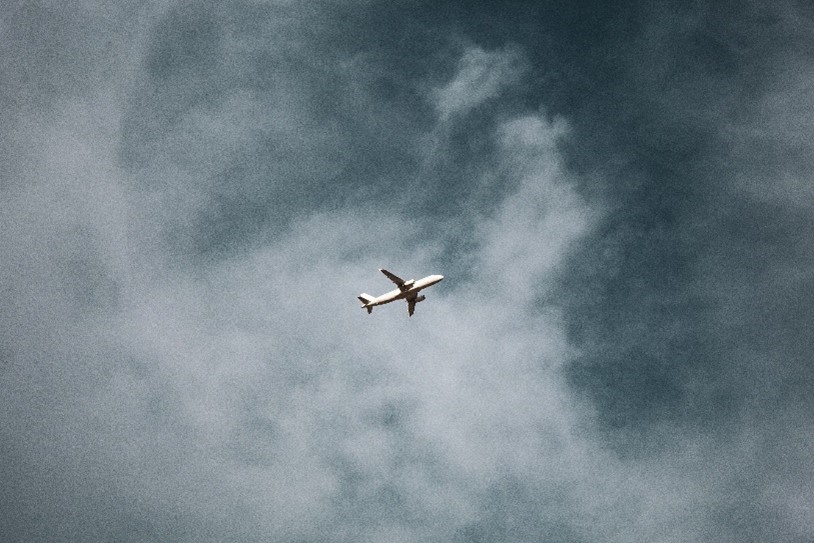 Challenges and Requirements for Aerospace Springs
The challenges and requirements for aerospace springs are significant, given the critical role that these components play in flight safety. For example, aerospace springs must be designed to meet strict safety standards and, as mentioned, must be capable of withstanding extreme conditions without failure. The materials used in aerospace springs must be lightweight, heat-resistant, and corrosion-resistant while maintaining their strength and durability.
Because of this, there is a significant need for custom aerospace springs in order to meet specific application requirements. At European Springs, we work closely with our clients to design and manufacture bespoke springs that meet their exact specifications and requirements.
Future Trends and Innovations in Aerospace Springs
The aerospace industry is continually evolving, and new trends and innovations in aerospace springs are emerging. One of the most remarkable trends is the use of composite materials in aerospace springs, providing lightweight and durable components that can withstand high temperatures and vibration.
Another trend is the use of 3D printing technology in aerospace spring manufacturing, allowing for the creation of more intricate and complex shapes that were previously impossible to produce. The use of 3D printing also enables rapid prototyping and faster production times, allowing for quicker turnaround times in aerospace projects.
Our team are proud to be a leading supplier of top-quality aerospace springs, catering to a global audience of professionals seeking reliable and innovative solutions.
To get started on your aerospace project, please get in touch today; we look forward to providing you with the solution you need.