Liberty in London: Retail, Springs and Wire Forms
European Springs Ireland understands the need to have the highest quality springs and wire forms at all times, no matter the requirements of your project. For this reason, we strive to provide all of our customers with quality services and products they can trust and benefit from. These products can be used in a large range of situations, as they're incredibly versatile, and are created from many different materials as well.
We work together with clients from different sectors and industries, such as the automobile and engineering – one of our most recent projects, however, involved our English office and the luxury retailer Liberty in London, a project unlike any other. This was a fantastic endeavour that baptised us into the world of retail, an experience we thoroughly enjoyed and can't wait to do again.
Our location in Redruth partnered with Liberty to create a stunning window display and bespoke frames used in their shop. For this, European Springs made sure to provide high quality, specially made springs and wire forms that could meet the client's needs – in this case, 80 springs were used to put on an amazing window display!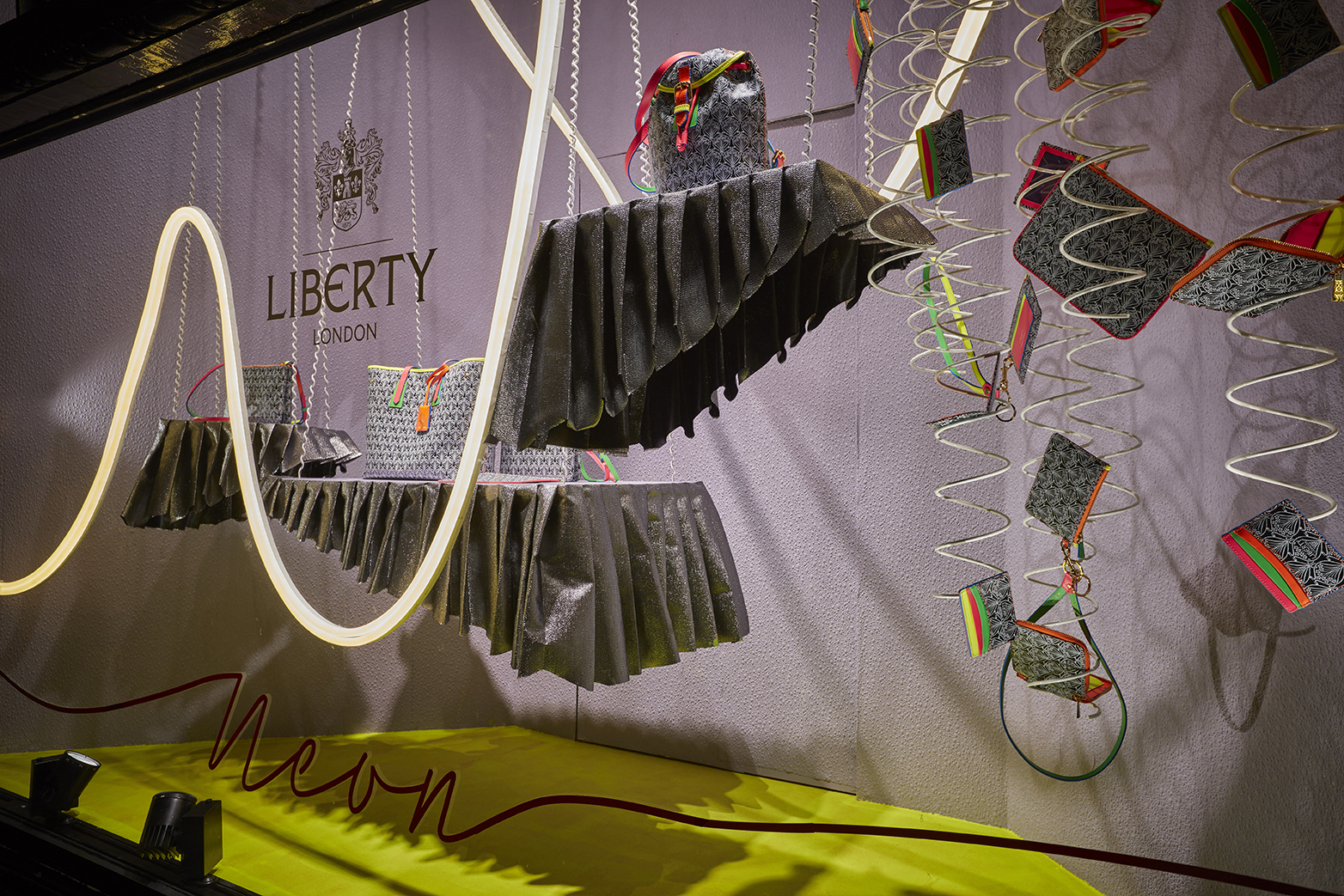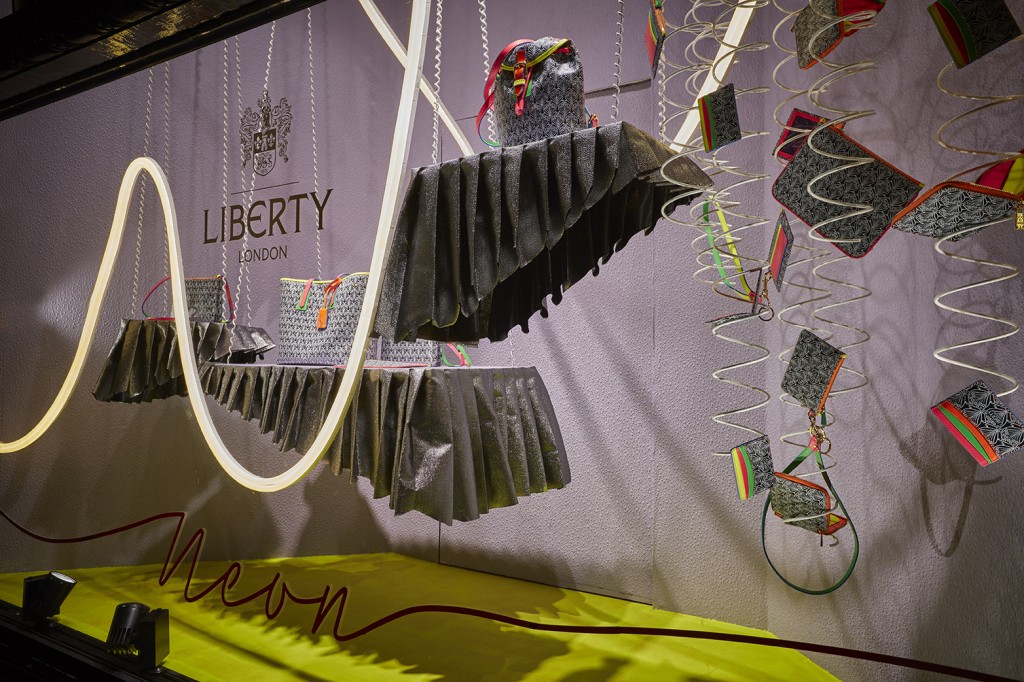 Compression Springs
While compression springs are typically used in mechanical engineering projects that require parts in movement – and which can benefit from the springs' ability to be compressed and expanded without becoming damaged – Liberty's request was the complete opposite. The unique shape of these types of springs makes them versatile and capable of being used a thousand different ways, which was why we chose them.
The client needed springs that could be functional and decorative at the same time, and couldn't be happier about the final product – which, in turn, makes us happy as well! Our reliable, two-metre springs were used to display the client's products, such as shoes, sunglasses and luxury purses, and provided the chic and modern look Liberty is known for. Doing the brand justice was one of our main goals, and we felt the springs really emphasised Liberty's luxury and style to perfection.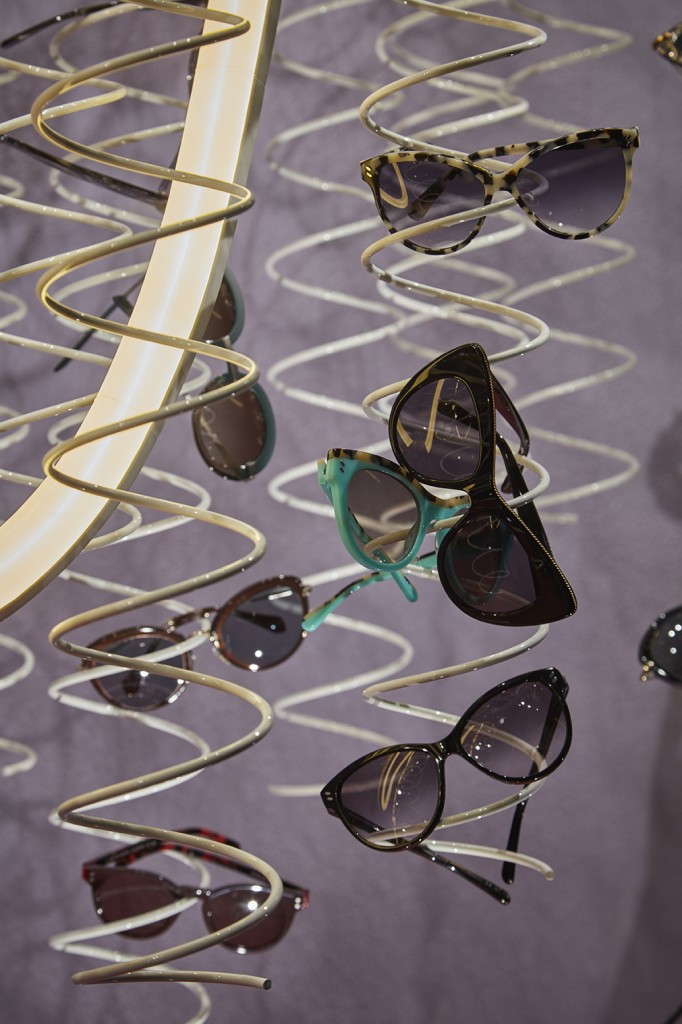 Wire Forms
At European Springs we're also known for our superior wire forms. To meet the client's requirements, we created several frames that formed the chandeliers in their haberdashery section and ensured they could be functional and stylish at the same time, just as with the springs. The high end store was capable of showcasing their yarn and strings in the light fixtures, a contemporary design that perfectly matched the retailer's design.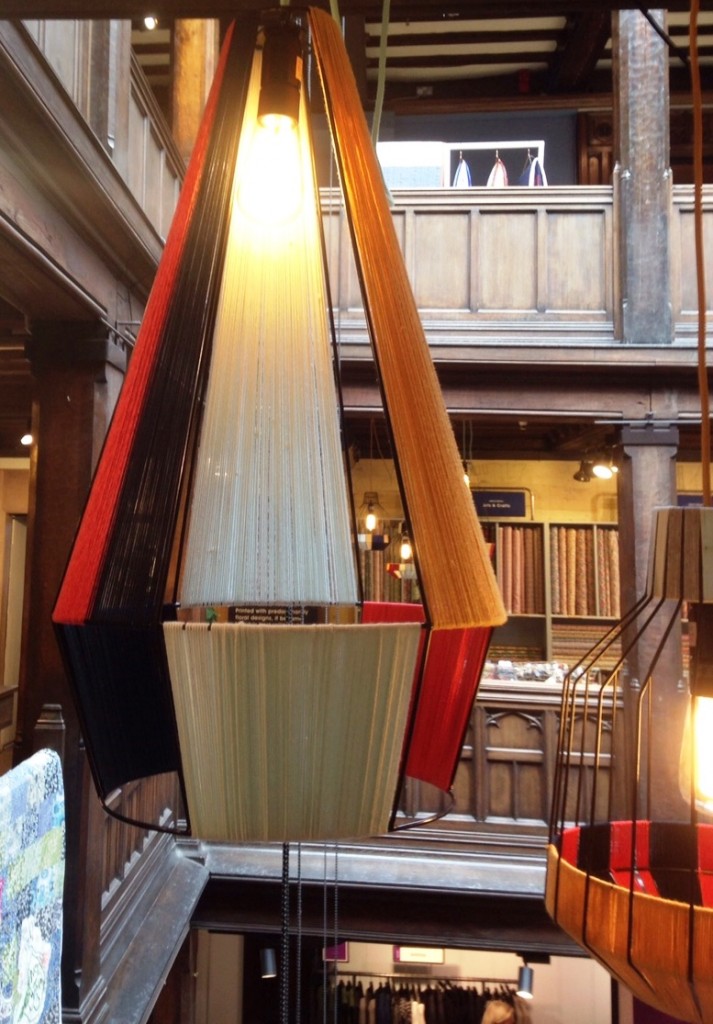 While springs, wire forms and retail might not seem compatible at first glance, turns out they're a match made in heaven! Our partnership with Liberty has clearly proven that springs can be used for pretty much anything you wish, and that our focus on quality is the key to do it. By adding the perfect finish to our products, we make sure they look good while being practical and useful at the same time.
At European Springs Ireland we're proud that our office in Redruth was chosen to be part of this creative project. We believe that new ventures are not just exciting but also allow us to deepen our knowledge: we can use our experience to help our clients achieve the results they're looking for, and in return we also grow and learn from them!
If you'd like to learn more about our products and services, or would like to engage us for your own exciting project, don't hesitate to contact us today on 0044 7889171165 and discuss your needs with us.