What Skills Are Needed to Work in Manufacturing?
If you're considering a career in manufacturing, it's important to understand that you are always welcome and sure to find a great position within the sector. The manufacturing industry is so wide and contains so many different career paths that you're certain to discover one that suits you. Whether you prefer physical work and like to get your hands dirty or lean more toward working-from-home or office-based jobs, there is something for you within manufacturing.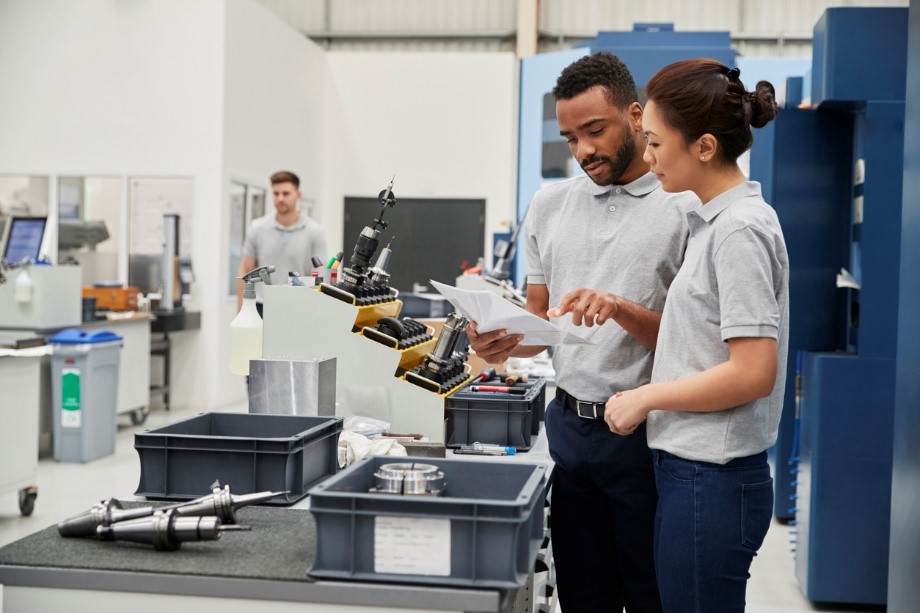 Because of this, the skills required to work in the industry are broad and cover just about any workplace expertise, meaning you're even more likely to find a place in the sector that requires your skill set. Similarly, the industry is always looking for apprentices with no prior experience, further confirming that this is a career path suitable for just about anyone.
Today, we're looking into some of the skills required to work in specific parts of the manufacturing industry to help you understand which career path is right for you.
The Different Career Paths Available in Manufacturing
As leading spring manufacturers, we understand that there is a vast amount of different career paths within our business, which means that the list of career paths in the wider industry is extensive. Here are a few examples of the types of jobs that come under the umbrella that is manufacturing:
Maintenance and repair. For example, these hands-on jobs could be plumbers, electricians, or computer repair technicians.
Welding and machine operators are two examples of jobs that come under production.
Health, safety, and environmental assurance. Whether protecting people, the environment, or the company, these people oversee safety aspects within manufacturing.
Quality assurance. For example, inspectors and quality control roles ensure everything is kept to a certain standard.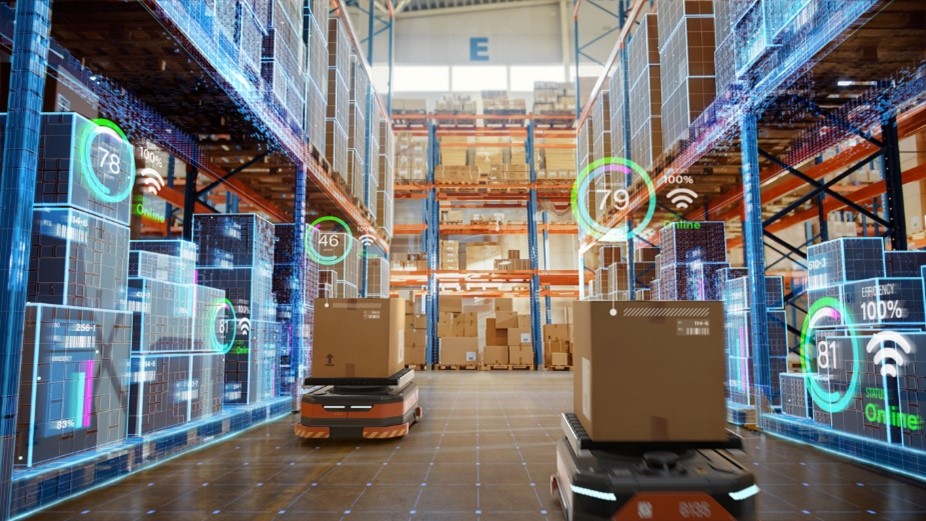 Logistics. This path involves transportation, delivery, and factory management, all working to ensure the supply chain remains steady.
Design. As part of the manufacturing process, design engineers play a crucial part in production.
Whether you want to design compression springs, manage a factory, or ensure machines are safe to use during production, there is a role for you within manufacturing. So, let's take a look at the skills required to complete each role to perfection.
Excellent Communication Skills
Communication skills are required in every job, but it is even more crucial in certain manufacturing areas. For example, logistics roles. Those managing factoriesneed strong communication with various people, including delivery drivers, factory staff, clients and customers, and management in other areas of the wider business. If communication standards slip, it can have a detrimental effect on the company. For instance, if a factorymanager doesn't inform delivery drivers of a change of delivery date, it will mean that goods are not transported when needed, and deadlines could be missed, resulting in unhappy customers and a damaged reputation.
Attention to Detail
Similarly to the need for strong communication, excellent attention to detail is essential in most manufacturing roles. However, one career path that this skill is especially important for is quality assurance. Quality control workers will ensure that every stage of the manufacturing process complies with their company's high standards. This job involves checking each stage of the production line and looking into their results, efficiency, and work practices to check if they need to improve any aspects of their work in order to keep to the expected standards.
Whilst practical skills aren't required to work in this area of manufacturing, previous practical experience is often desired by potential employers as it provides the quality control workers with in-depth knowledge of the production processes.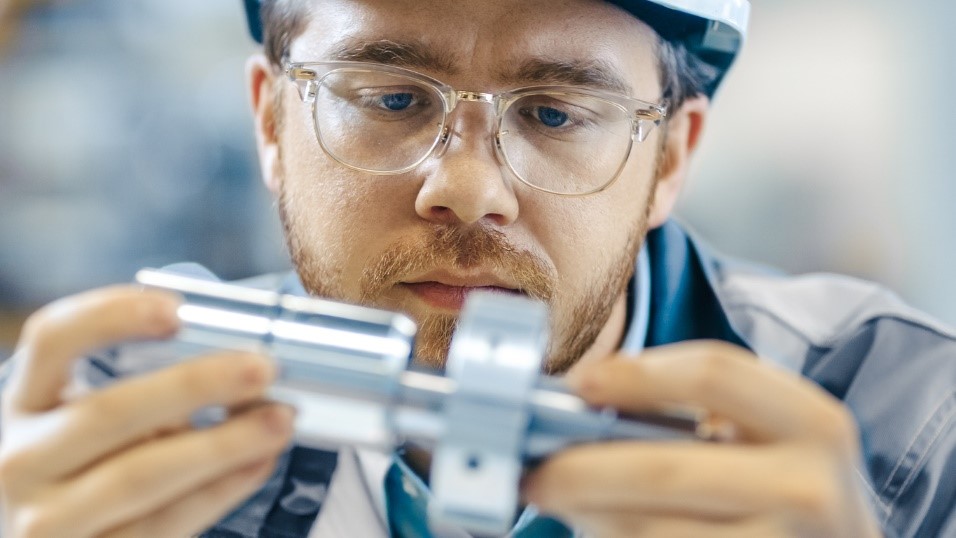 Flexibility and Being Open to Change
The manufacturing industry is constantly evolving in line with digital transformations, such as the implementation of virtual reality in engineering and sustainability processes as we move toward a greener planet. Because of this, no matter which area of the sector your career falls into, you must be open to change and allow yourself to be flexible. Many companies across the industry are regularly updating their practices to improve certain departments as well as the wider sector, so change is to be expected in all aspects of manufacturing. If you're someone who likes to be kept on their toes in their career and is excited about embracing the future, manufacturing just might be the industry for you.
Physical Skills
If you like to work on your feet and hate being cramped up in an office or your spare room as you work from home, plenty of manufacturing roles require physical movement, and you might be better suited to those. Physical skills that are often listed in maintenance, installation, and repair jobs include:
Strength in order to lift heavy machinery
Hand-eye coordination
In addition, previous experience and expertise in specific areas are sometimes required for more highly-skilled roles. For example, this could be previous work as an electrician, plumbing qualifications, or a history of working at height experience if the job requires it.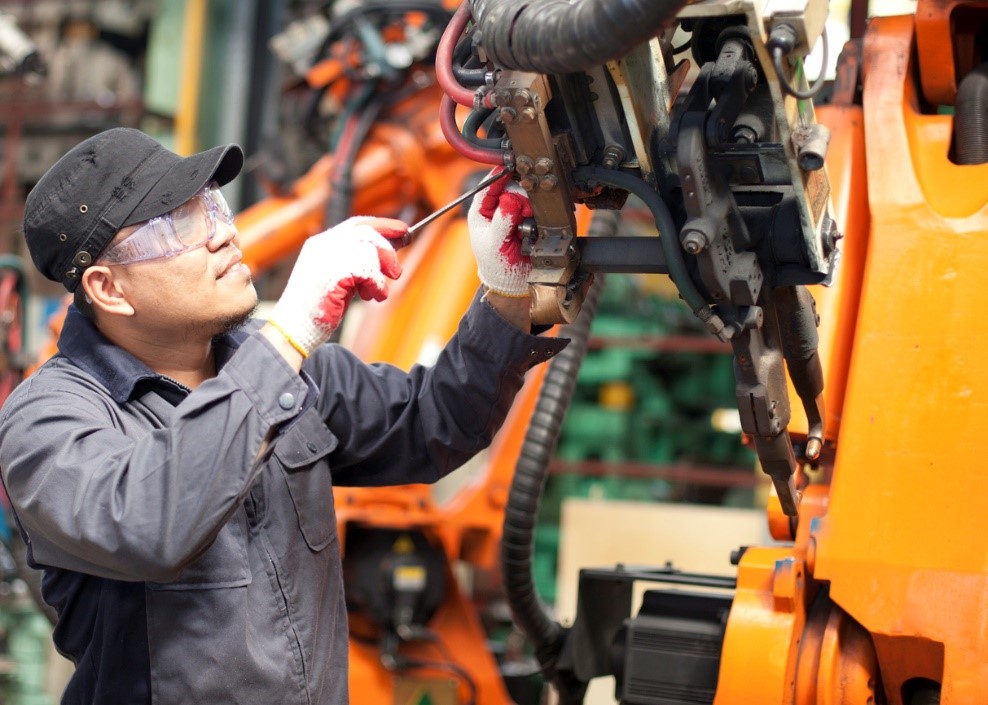 Knowledge of the Manufacturing Industry
When you enter any field, learning about the industry is key to getting off on the right foot. When it comes to manufacturing, it's important that you have a base knowledge of what's in the news at the time, as well as anything specific regarding your career path.
However, if you are an apprentice, this is information you will likely study and pick up while on the job, so don't worry too much about doing extensive research before starting. Instead, ensure you have an understanding of the company you'll be working for and keep up to date with manufacturing news to have a general knowledge of the sector, and your employers should ensure you learn the rest while under their care.
Here at European Springs Ireland, we're always looking for dedicated and driven apprentices and other employees to join our team of manufacturers. So whatever your current skill set is, or wherever you want to develop, we're certain you'll find a role with us.
Get in touch today to begin your manufacturing journey with European Springs Ireland.