Unless you've been living on top of a mountain, you probably can't fail to have noticed that there is somewhat of a crisis building in the UK engineering industry. In brief, many established engineers are reaching retirement age, and the required young talent isn't coming through to fill the vacancies that these old professionals are leaving. Whether it's education routes that don't teach best-practice skills, or simply a lack of enthusiasm from young people, engineering is being neglected. However, though this story is pretty ubiquitous in the headlines, so too are the attempts to solve the problem.
The Dyson School of Design Engineering
If these two things are pretty consistent fixtures in the news, then James Dyson is also fairly omnipresent, as it's difficult to think of another person who's done more to publicise the needs of the UK engineering industry, or made the headlines with more regularity whilst doing it. This time, he's at the helm of a £12 million donation; something that'll be used to open a new engineering school in London later this year. The Guardian reports Dyson's aims to 'create engineers who are bold and commercially astute', and he believes that the curriculum at this new Dyson school – developed alongside actual practising engineers – should be able to do all of that and more.
Popularising Engineering – the Obstacles
Dyson's donation to this project – a development at Imperial College London – is the single largest in his foundation's history, but it's by no means his only such scheme. He's actually given £50 million in support of engineering and medical research ventures, but there's still an awful lot of work to do.
Problems continue to dog the engineering industry. One issue is the ongoing complication that surrounds every effort to attract women into engineering. A stereotypically masculine subject, the input of feminine minds is badly needed in the engineering industry, especially if the shortage of engineers is going to be assuaged. However, most parents of girls continue to neglect engineering as a viable subject, even after high-profile individuals like Emma Watson have vocally championed it.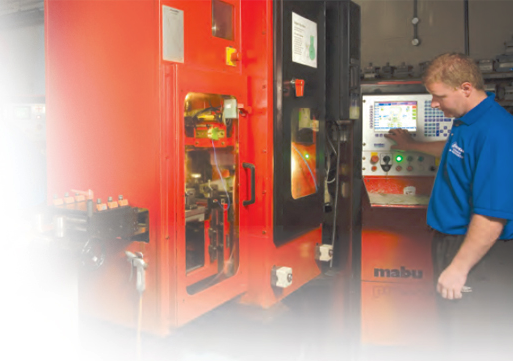 Engineering at European Springs Ireland
At European Springs, this is a big thing for us. We're renowned as spring suppliers, but we also do whatever we can to provide young people with opportunities to get involved in our sector. There are many myths surrounding engineering. People call it boring, but that's not the case. Some reckon it's badly paid, but studies have shown that the world's top earners often have one thing in common: you guessed it, an engineering degree! Doesn't sound too bad, right? In short, we're passionate about promoting engineering, just as we're passionate about the quality of our high performance components. To find out more, please call us on 0044 7889 171 165 and we'll be happy to help.