Everything You Need to Know About Our Stampings & Pressings
Here at European Springs, we are leading manufacturers of springs and metal components in Ireland, and with over 70 years of experience in the industry, we have established a reputation for producing high-quality, reliable products that meet the needs of a wide range of customers.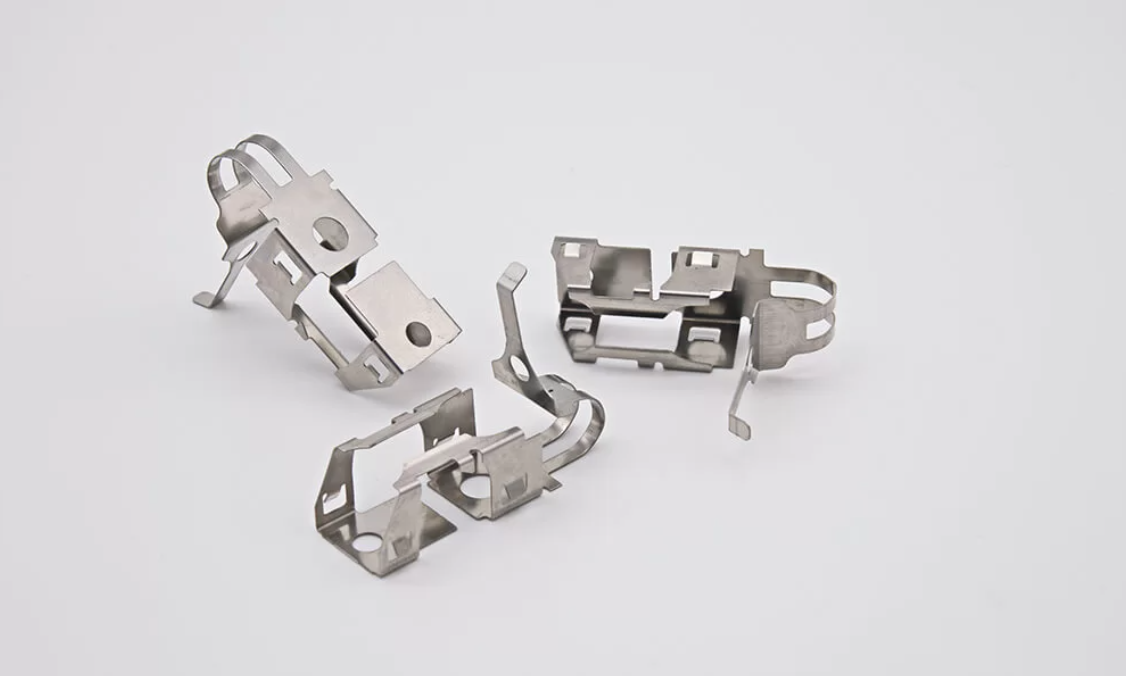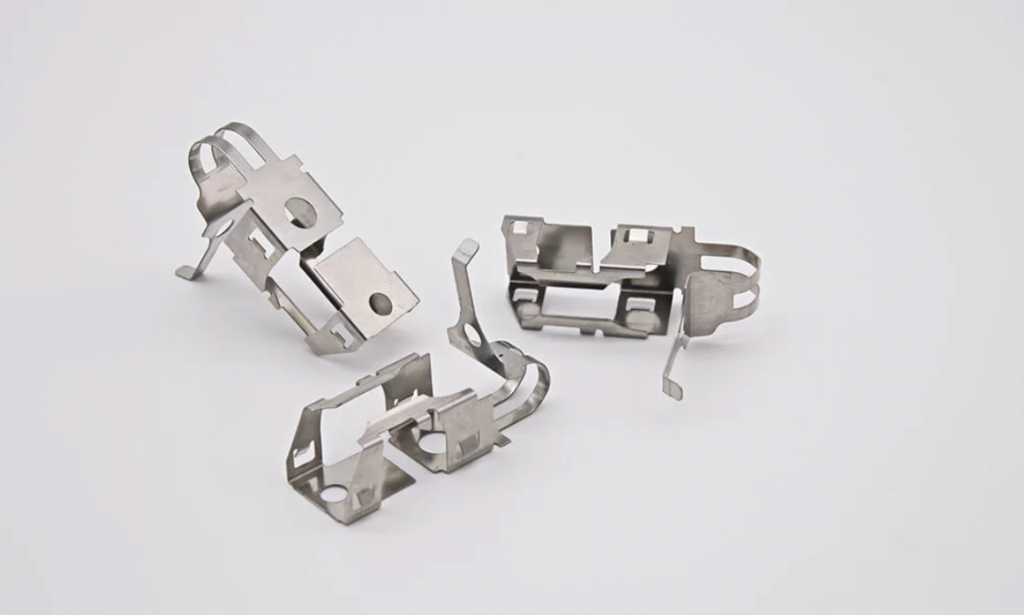 This long list of products includes stampings and pressings, which have a wide range of uses and help those in an extensive range of industries. So today, we're exploring everything from the basics of stampings and pressings to their various applications, advantages, and design considerations. Let's dive in and discover everything you need to know about our stampings and pressings.
What Are Stampings and Pressings?
Pressings and stampings are metal components produced through different manufacturing processes but share many similarities. Both processes involve manipulating a flat metal sheet into a specific shape using a tool and die set.
For example, pressings involve applying force to a metal sheet or strip using a press, while stampings involve pressing a flat sheet of metal into a specific shape using a stamping press. The resulting components can vary in complexity and size, from simple brackets to intricate parts used in electronics and aerospace applications.
We produce our versatile and cost-effective pressings and stampings using various materials, including stainless steel, brass, copper, and aluminium, to meet the needs of a diverse range of industries.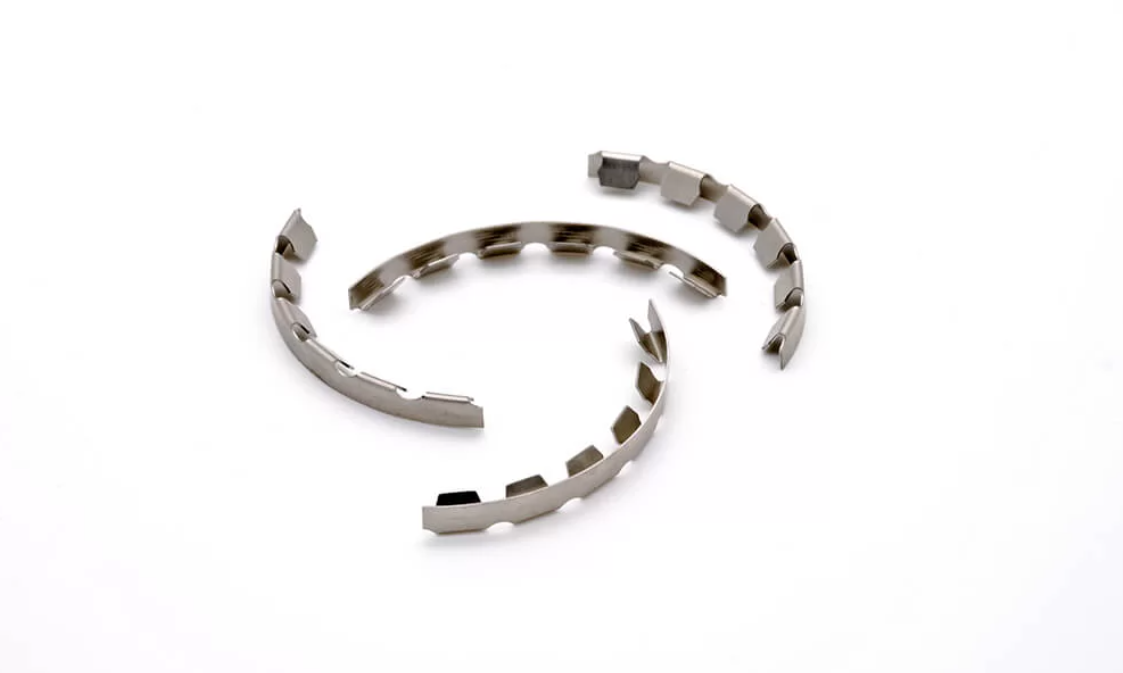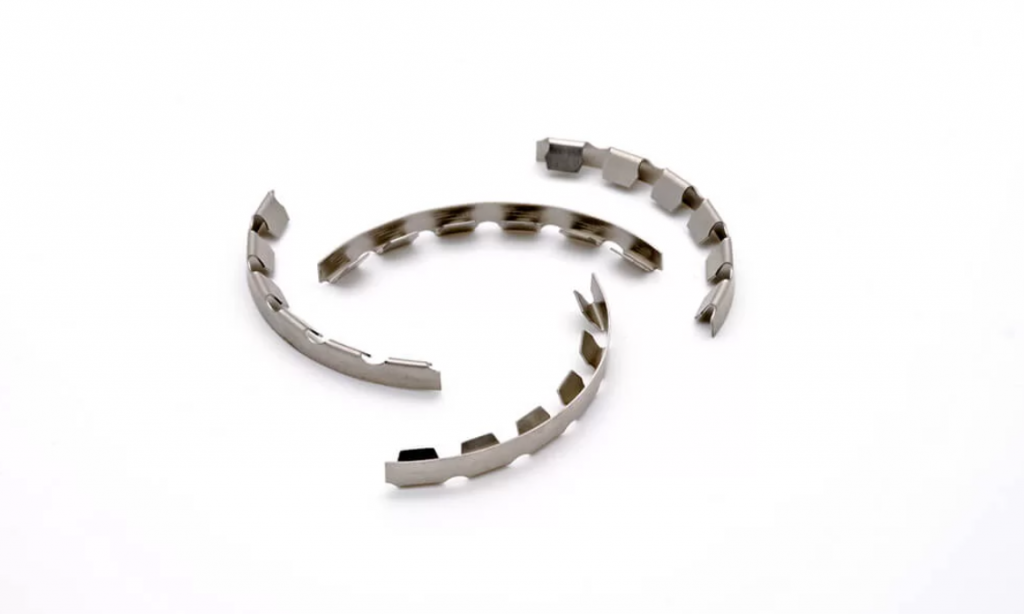 Types of Stampings and Pressings
We manufacture many different stampings and pressings here at European Springs, each with unique characteristics and applications; let's take a look:
Flat stampings. These stampings are flat metal components cut and formed into various shapes using a stamping press.
Progressive stampings. Progressive stampings involve multiple stations within a single die to create more complex shapes and features, typically used for higher-volume production.
Deep-drawn stampings. These are created by pulling a flat metal sheet into a three-dimensional shape using a series of dies. Deep-drawn stampings are often used for creating cylindrical or dome-shaped components.
Transfer stampings. Transfer stampings are similar to progressive stampings but involve moving the material between multiple dies to create more complex shapes.
Fine blanking. Fine blanking is a specialised form of stamping that involves using high-tonnage presses and specialised tooling to produce parts with extremely tight tolerances and smooth edges.
Four slide stampings. Four slide stampings are created using a specialised machine that bends and shapes the metal using tooling with 360-degree capability. These types of stampings can save on material utilisation.
Of course, in addition to these, there are many other types of stampings and pressings, each with unique benefits and applications. If you're unsure of which type you need for your application, our expert stamping and pressing engineers can assess and produce exactly what is required, so rest assured that you'll receive a product that works for you.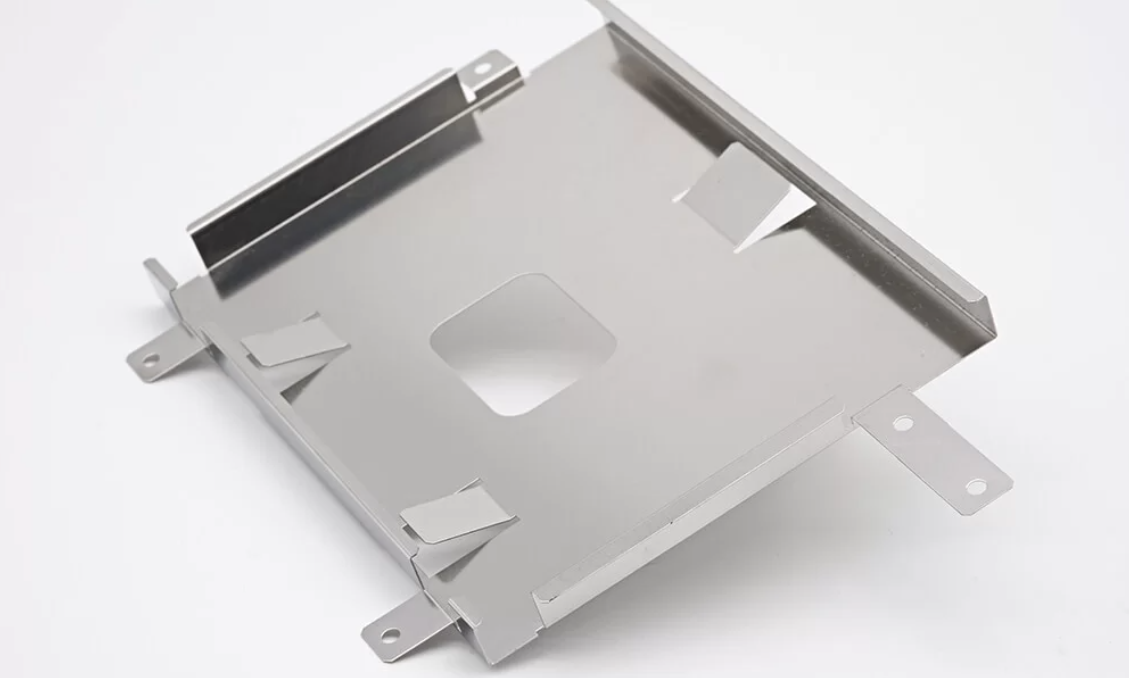 The Materials We Use for Stampings and Pressings
Our dedicated and passionate Design Support team do everything they can to ensure you receive a product that is refined and developed before production even begins, which includes deciding on the perfect material. This way, we have taken great care to consider any specific requirements you might have and thus produce a product that is exactly what you need.
We create each pressing and stamping from a high-quality metal strip material such as:
Aluminium
Beryllium copper
Brass
Carbon spring steel
Copper
Phosphor bronze
Stainless steel
Super alloy
In addition, we also use both flattened wire and even non-metallic materials to give you as much choice as we possibly can. The material used in a stamping or pressing can significantly impact its performance and properties, so the material chosen must be the right fit for your stamping or pressing's application. For example, some materials are more resistant to corrosion than others, so materials such as stainless steel or aluminium may be preferred in applications where corrosion is a concern. Similarly, materials such as copper or aluminium are highly conductive and may be the best choice in applications where electrical conductivity is important.
The Manufacturing Process
Our comprehensive stamping and pressing manufacturing process allows us to produce high-quality components to meet the needs of our customers. For example, we work closely with each customer to understand their unique requirements and develop 2D and 3D CAD designs for the stamped or pressed component. Once the design is finalised, we move on to tooling design and manufacture, where our experienced toolmakers use state-of-the-art machinery to create the necessary tooling and dies to produce the component.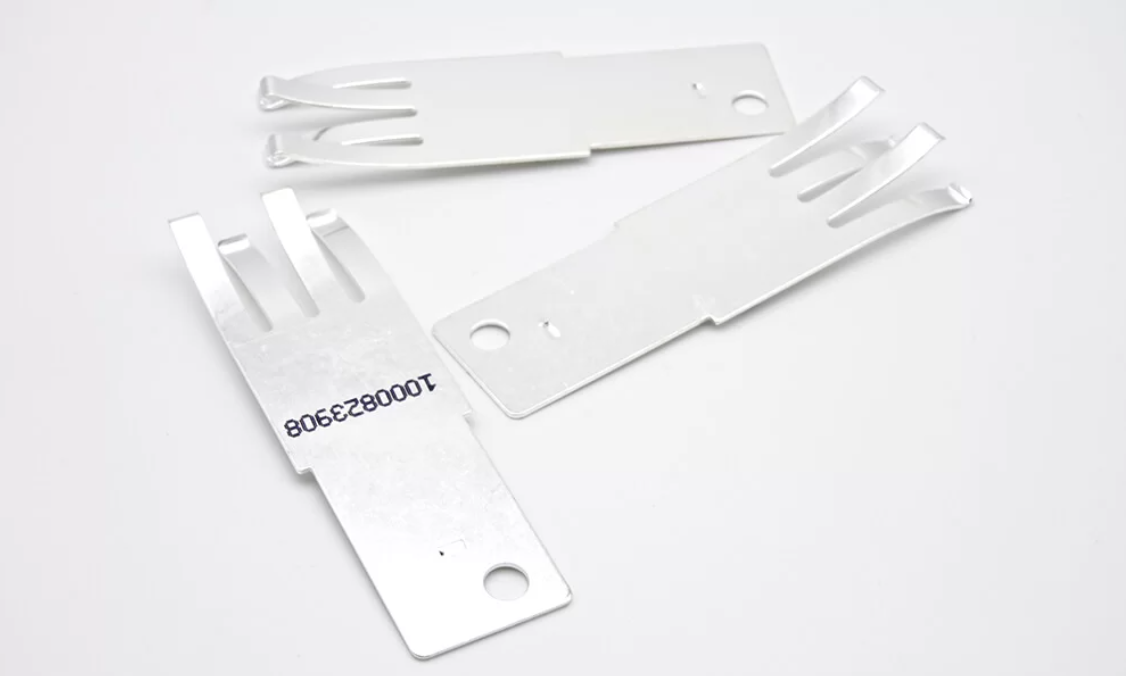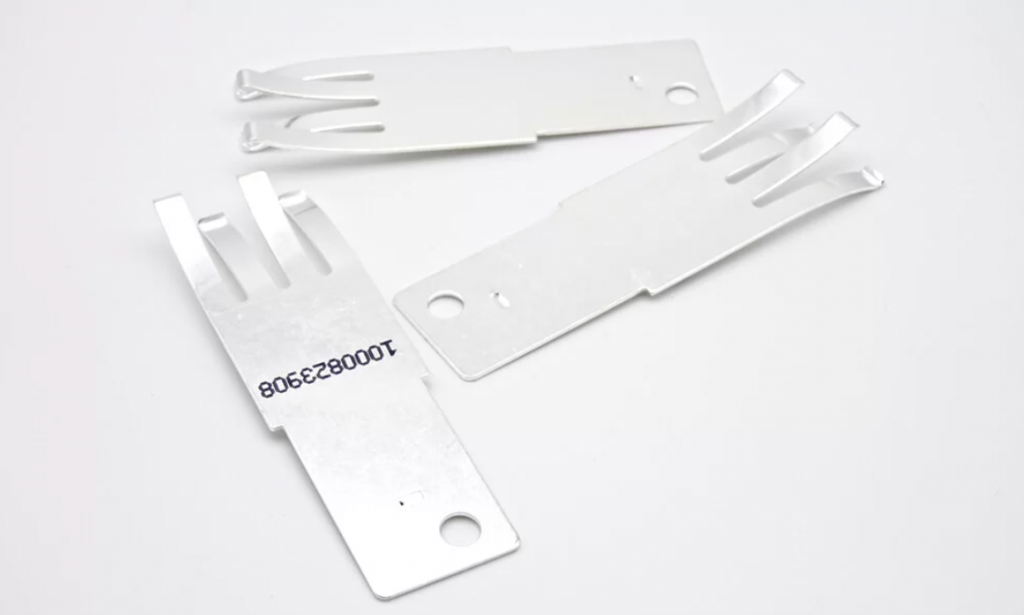 With the tooling in place, we begin the stamping and pressing process. Our skilled operators use hydraulic and mechanical presses to produce the component to the required specifications before the finishing stage. Depending on the products' needs, this can include powder coating, plating, painting, and much more.
With our experienced engineers, skilled operators, and state-of-the-art machinery, we can produce a wide range of stampings and pressings to meet any requirement.
Quality Control
We have a rigorous quality control system throughout manufacturing to ensure the component meets the required specifications. We use various measuring and testing equipment to verify the component's dimensions, strength, and other properties.
Quality control is a crucial step in the stamping and pressing manufacturing process at European Springs Ireland. We conduct quality control checks at each stage of the manufacturing process to ensure that any issues are identified and addressed early. For example, we may use coordinate measuring machines (CMMs) to verify the dimensions of the component or tensile testing machines to test its strength and durability.
In addition to the equipment we use, we also have a team of experienced quality control personnel trained to identify any issues or defects. They work closely with our engineers and operators to ensure the component meets all the requirements.
So, if you're interested in our stampings and pressings and would either like to learn more about the process or enquire about an order, please don't hesitate to get in touch, and a member of our team will be more than happy to assist.