Why Manufacturers Are Being Urged to Increase Use of Digital Technology
As a leading provider of springs and pressings solutions, European Springs Ireland is committed to staying at the forefront of technological advancements and driving the transformation of the manufacturing industry. We understand that embracing Industry 4.0 is crucial for businesses to thrive in a rapidly evolving global marketplace.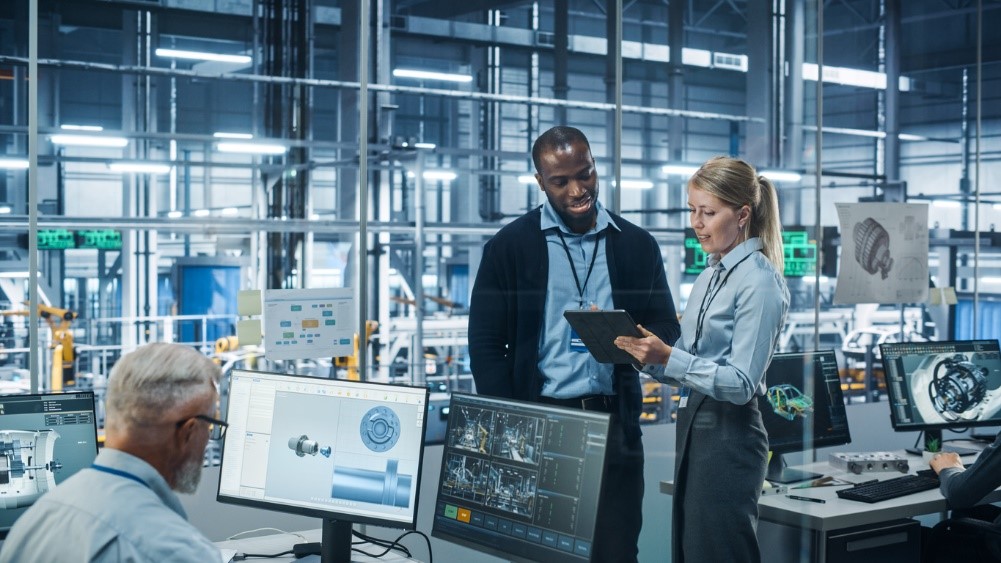 Ireland has long been recognised as a hub for manufacturing excellence, boasting a rich history of industrial innovation. Ireland has consistently demonstrated its adaptability and resilience from the traditional sectors that laid the foundation of Irish manufacturing to the modern industries that leverage cutting-edge technologies. With Industry 4.0, a new chapter in Irish manufacturing is being written, one that promises greater efficiency, productivity, and sustainability.
What Is Industry 4.0?
Industry 4.0, also known as the Fourth Industrial Revolution, refers to integrating advanced digital technologies into manufacturing processes to create a highly connected and intelligent ecosystem. It represents a significant shift from traditional manufacturing methods to a more automated and data-driven approach.
The term "Industry 4.0" originated in Germany and was coined to describe the vision of a new industrial era that leverages emerging technologies to transform the way goods are produced, delivered, and consumed. It builds upon the previous industrial revolutions, the first marked by mechanisation, the second by mass production and assembly lines, and the third by automation and computerisation.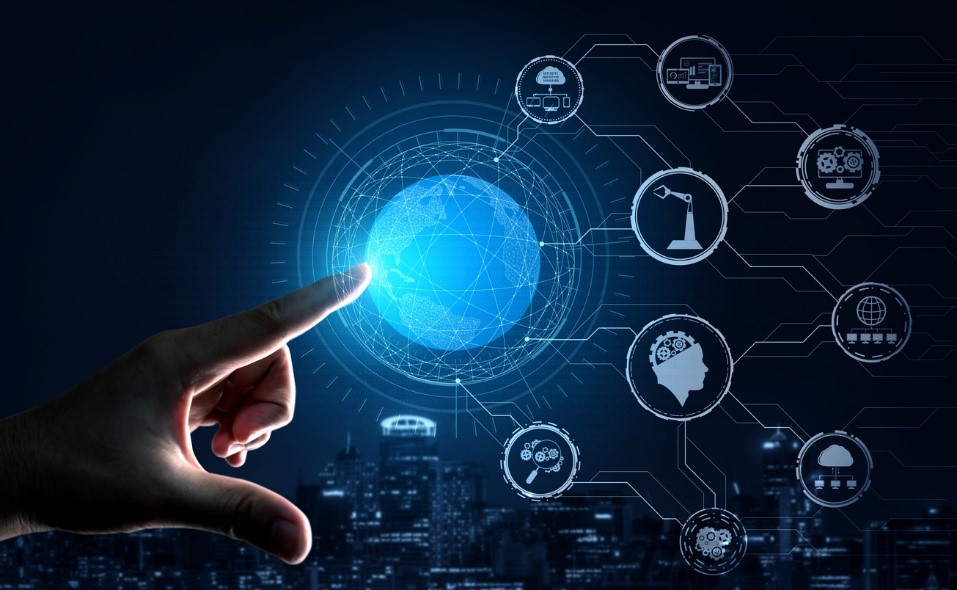 At its core, Industry 4.0 focuses on the fusion of physical systems and digital technologies to enable real-time data exchange, intelligent decision-making, and autonomous operations. Key technologies that drive Industry 4.0 include:
Internet of Things (IoT)
Cyber-Physical Systems (CPS)
Artificial Intelligence (AI) and Machine Learning (ML)
Big Data Analytics
Cloud Computing
Implementing Industry 4.0 technologies brings numerous benefits to spring manufacturers like ourselves and others in the manufacturing sector. It enables improved operational efficiency, increased productivity, enhanced product quality, reduced costs, and better resource management.
How Is Irish Manufacturing Adapting To Industry 4.0?
Irish manufacturing has been through significant changes in recent years; from Brexit to the pandemic, there have been many alterations to processes, laws, and technology. So, it's understandable that the industry is well-equipped to deal with adaptations, such as those Industry 4.0 bring. With its aforementioned strong tradition of industrial innovation, Ireland is leveraging its skilled workforce, supportive government policies, and collaborative ecosystem to embrace digital transformation and harness the potential of advanced technologies.
For example, many manufacturing companies in Ireland invest in advanced technologies such as robotics, automation, IoT, AI, and data analytics to streamline operations and increase efficiency. They are integrating these technologies into their production processes, supply chains, and quality control systems to enhance productivity, reduce costs, and improve decision-making.
In addition, with the adoption of Industry 4.0 technologies, Irish manufacturers are also collecting vast amounts of data from various sources within their operations. They are utilising advanced analytics tools and techniques to extract valuable insights from this data. This helps enhance processes and make data-driven decisions that enhance operational efficiency and improve product quality.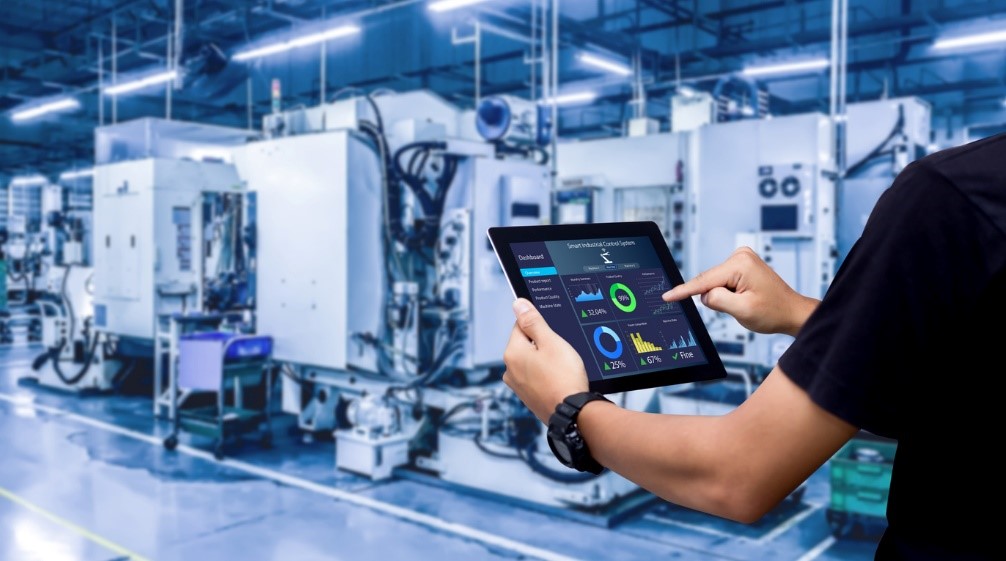 It's all about positive change, which is something we always encourage here at European Springs Ireland. So whether it's exciting new technology like AI or virtual reality or new and innovative ways of data collection, we're interested in trying it if we believe it will help us to improve our systems and quality for customers.
Challenges and Opportunities
Like with any industry-wide changes, there are challenges and struggles that all companies will face when adapting to the changes. Adapting to the evolving landscape of Industry 4.0 is a continuous journey that requires careful planning, agility, and a proactive approach to address the challenges effectively.
For example, integrating advanced technologies like IoT, AI, and robotics introduces complexity into manufacturing processes. Manufacturers must invest in understanding and implementing these technologies effectively. Integrating various systems and managing the complexity of interconnected devices and data flows can be challenging, and it must be understood that it will likely not be a streamlined process.
Likewise, Industry 4.0 also presents a fantastic range of opportunities, such as the chance for manufacturers to create more personalised and engaging customer experiences. Through technologies like IoT and AI, manufacturers can gather customer data, preferences, and usage patterns to develop customised products, services, and solutions. For example, here at European Springs Ireland, we specialise in creating bespoke springs and custom pressings for our customers. With the technology that Industry 4.0 presents, we can improve our offerings and give customers more specific, high-quality products that meet their needs.
Looking Into the Future
With Industry 4.0, it is expected that Irish manufacturing has a bright future ahead of it, and the team at European Springs Ireland couldn't be more excited to be involved. As mentioned, we're always looking for new and innovative ways to improve our services and products for our loyal customers. So, if there are new tech, processes, or systems, we're the first to want to know more and learn how to implement them into our company.
To stay informed about more industry-wide changes and Industry 4.0 updates, please keep checking our blog, where we post regularly.