The Future of Manufacturing Apprenticeships: What to Expect
The manufacturing industry has been a vital part of the global economy for centuries, and as technology continues to advance rapidly, it has become increasingly important for the manufacturing industry to adapt and embrace new technologies.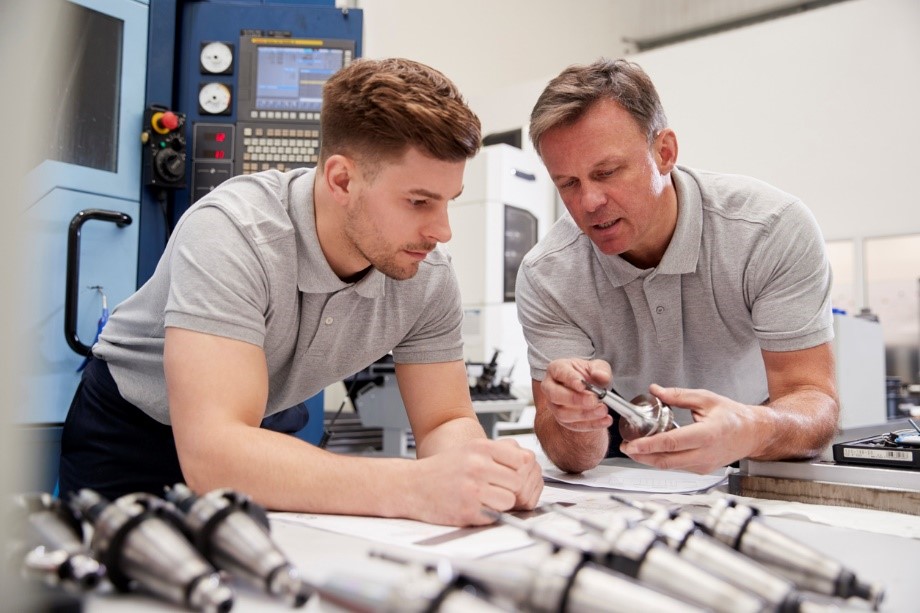 One way to ensure that the industry stays up-to-date is through apprenticeships. Apprenticeship schemes are an excellent way for individuals to gain the skills and knowledge they need to excel in the manufacturing sector. And at the same time, assist the wider industry in developing further.
So, as providers of manufacturing apprenticeships in Ireland, we wanted to provide a professional opinion on what the future holds for these schemes and how we're adapting to industry changes.
A Brief History of Manufacturing Apprenticeships
Apprenticeships have been used to train skilled workers in various trades for thousands of years. In fact, the concept of apprenticeships dates back to the Middle Ages, when young people would enter into an agreement with a master craftsman to learn a trade. However, it wasn't until the Industrial Revolution in the 18th and 19th centuries apprenticeships became even more important as new manufacturing techniques, and machinery were developed. In the early 20th century, the concept of apprenticeships became more formalised and standardised and then during World War II, apprenticeships were used extensively in the manufacturing industry to train workers for the war effort. After the war, apprenticeships continued to train workers for the manufacturing industry and other trades such as plumbing, electrical work, and carpentry, which brings us to today.
Now, manufacturing apprenticeships are used to encourage young people to start a STEM career and are viewed as an effective alternative to university. As a result, they're an incredibly popular path for those interested in joining the manufacturing industry, and we're very proud to be contributing to this field.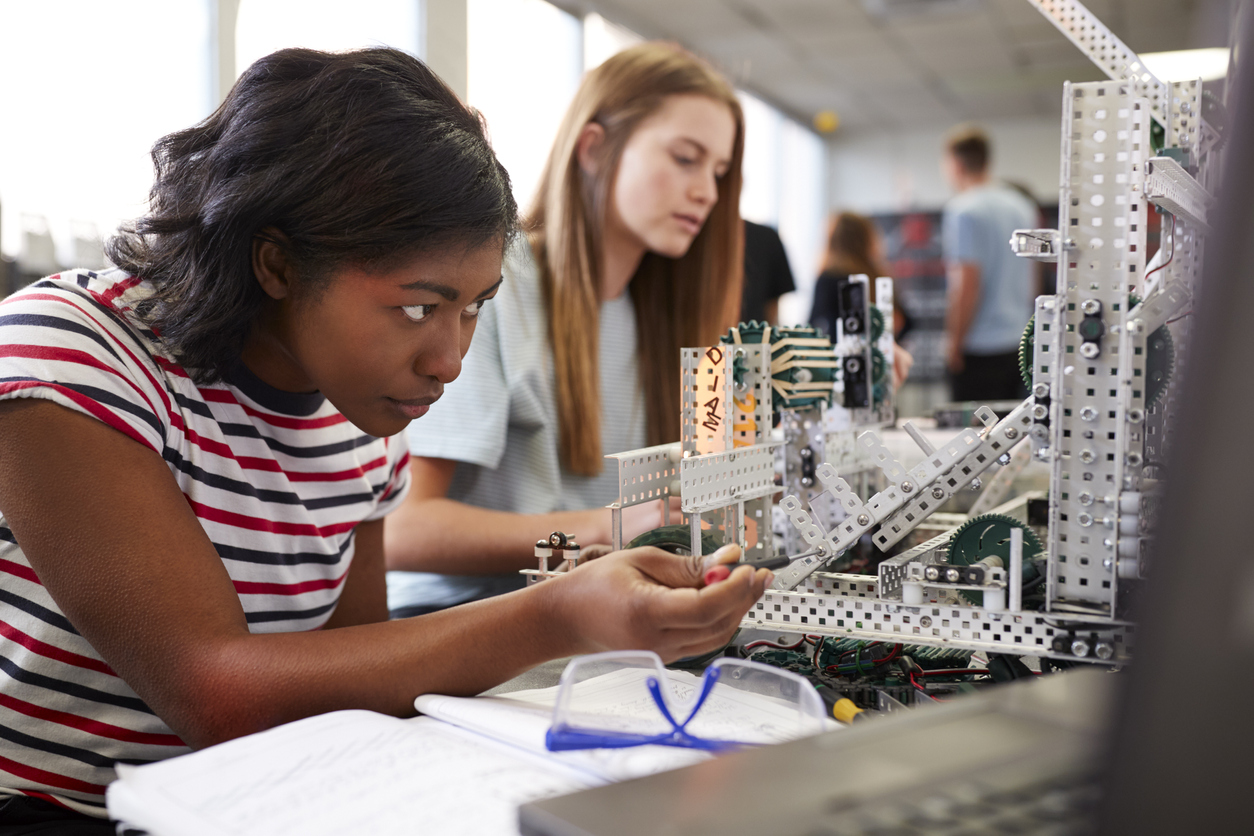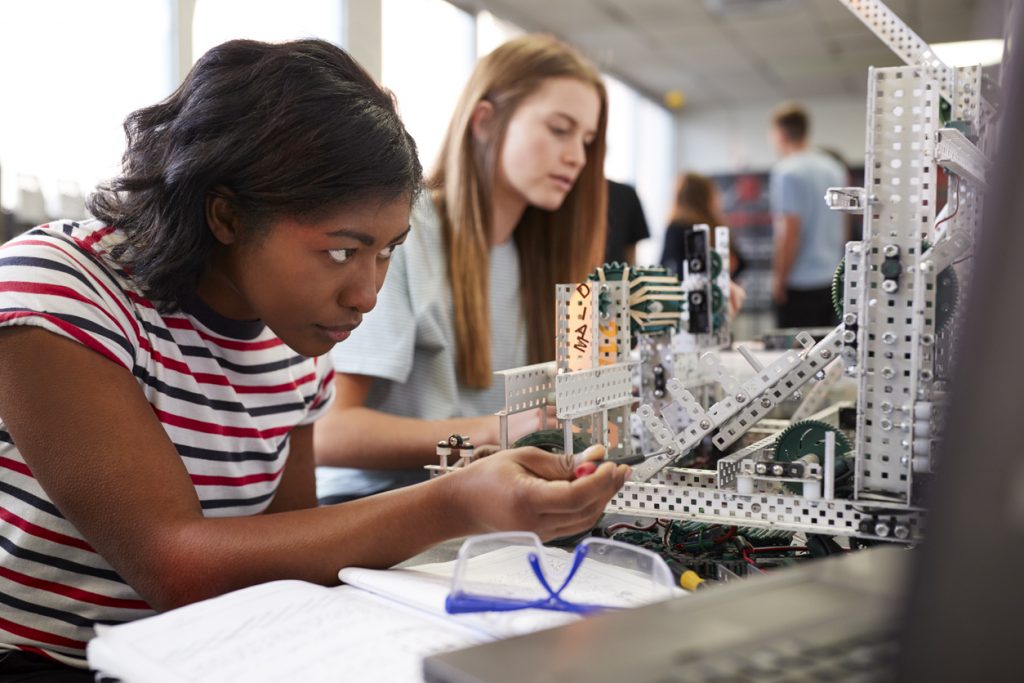 Here at European Springs Ireland, we're always on the lookout for ways to improve our apprenticeship offerings in line with industry-wide changes, which means looking to the future.
Industry 4.0
Industry 4.0 is the fourth industrial revolution, integrating advanced technologies such as the Internet of Things (IoT), artificial intelligence (AI), robotics, and big data analytics into manufacturing. The impact of Industry 4.0 on the future of manufacturing apprenticeships is significant. With the adoption of advanced technologies, manufacturing companies will require a new set of skills from their workforce, and apprenticeships will need to adapt to keep up with these changes. For example, apprenticeship schemes must focus on digital skills, such as programming, data analysis, and robotics, to ensure the workforce can effectively operate and maintain the new technologies integrated into the manufacturing process. In addition, Industry 4.0 will also impact the delivery of apprenticeships as digital platforms and e-learning become more common in training programs. This shift towards digital delivery will enable apprentices to learn at their own pace and access training materials remotely, increasing accessibility and flexibility.
Changing Demographics
The changing demographics in society significantly impact the future of manufacturing apprenticeships in several ways. For example, as the baby boomer generation reaches retirement age, there is a significant shortage of skilled workers in the manufacturing industry, increasing demand for apprenticeships to train the next generation.
In addition, the demographics of the workforce are changing, with more people of colour, individuals from underrepresented communities, and female apprentices entering the industry. This increased diversity has led to a need for apprenticeships that can cater to the needs of these different groups.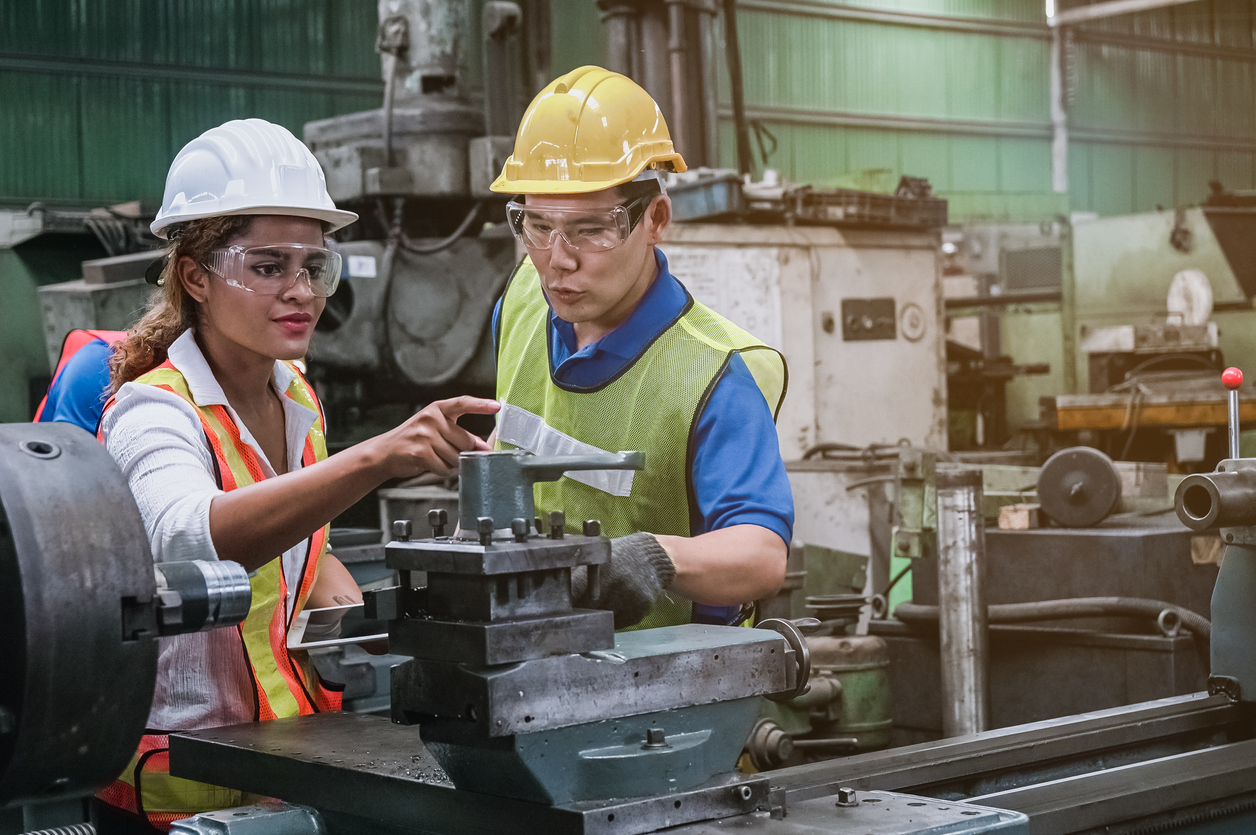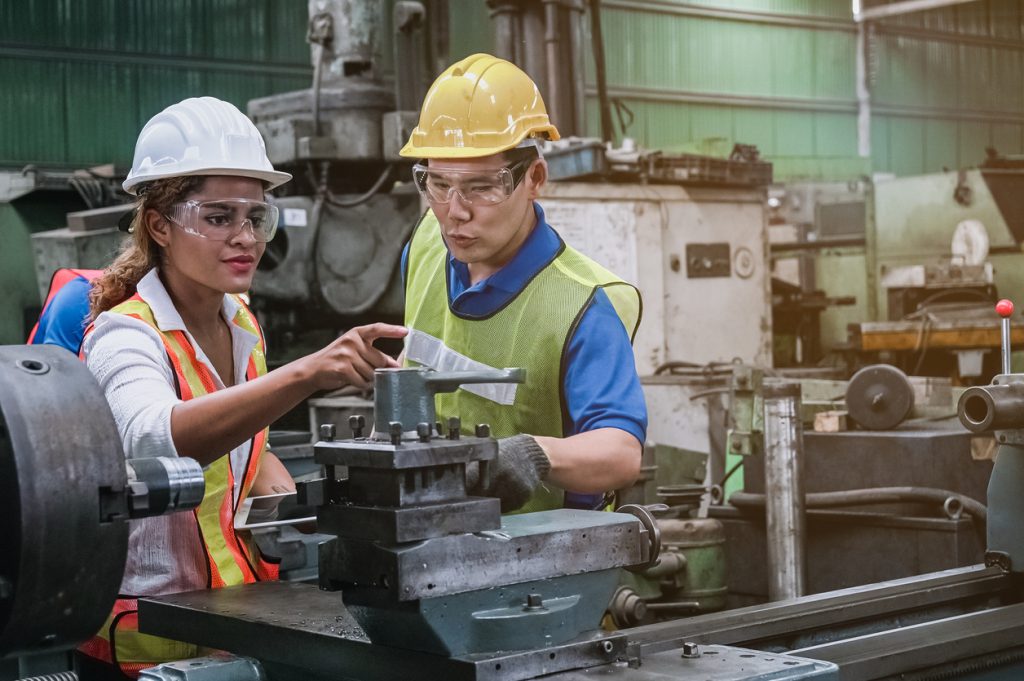 To address these changes, manufacturers are developing new apprenticeship programs that are more inclusive and flexible. And ultimately, the success of these efforts will depend on the ability of the industry to adapt to changing demographics and to provide the training and support that workers need to succeed.
Addressing the Skills Gap
Manufacturers are taking a variety of steps to address the skills gap and support the future of manufacturing apprenticeships, such as:
Partnering with educational institutions. Manufacturers are partnering with high schools, colleges, and universities to develop educational programs that align with the skills needed in their industry.
Investing in technology. The manufacturing industry is becoming increasingly technologically advanced, so manufacturers are investing in technology to help their employees keep up with these changes. This includes investing in automation, artificial intelligence monitoring, and other technologies that will help workers be more efficient and effective in their jobs.
Supporting diversity and inclusion. For example, manufacturers are working to create a more diverse and inclusive workforce by recruiting more women to close the gender skills gap.
By investing in education, technology, and workforce development programs, manufacturers are helping to ensure that the industry has the skilled workers it needs to thrive in the years ahead.
Hybrid Learning
Like most other industries, hybrid learning and working are firmly set in the future of manufacturing apprenticeships. It combines traditional in-person classroom instruction with online learning, allowing apprentices to learn at their own pace and on their own schedule. This provides students with increased flexibility, which is particularly beneficial for those working full-time jobs or having other responsibilities outside their apprenticeship.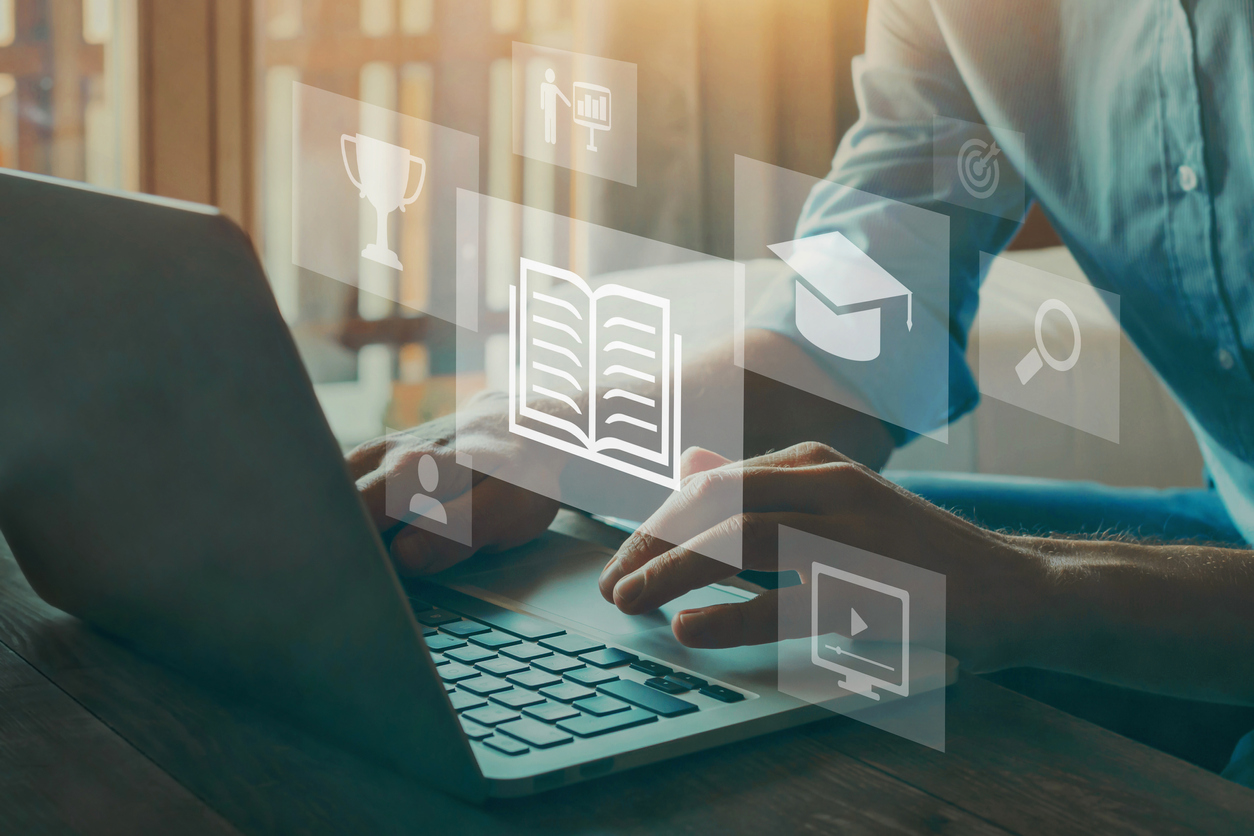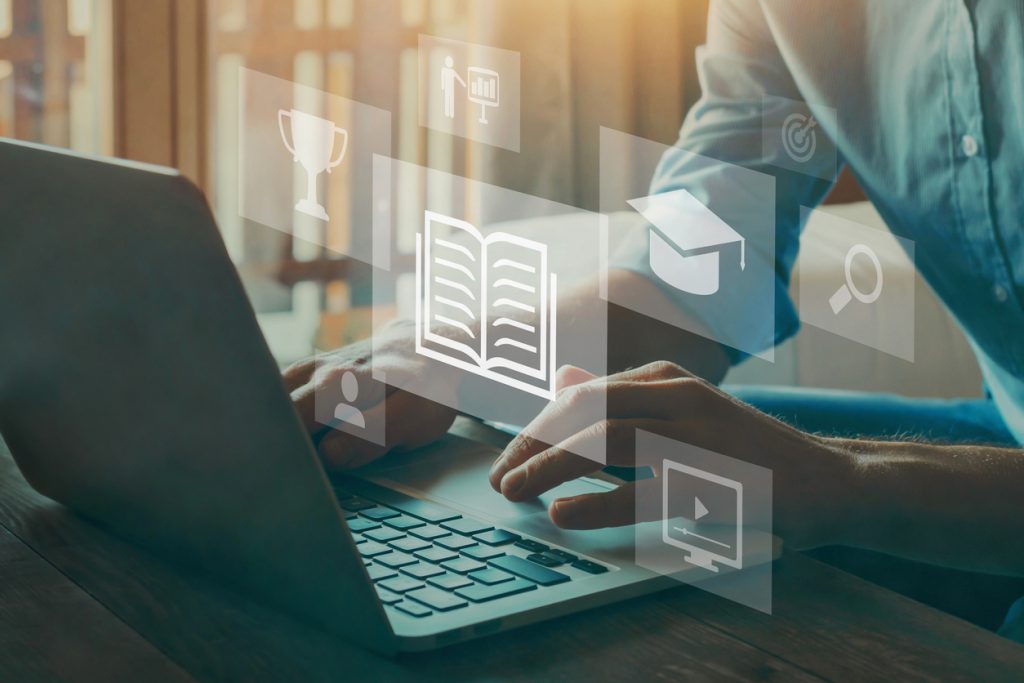 Additionally, hybrid learning provides apprentices access to a wider range of learning resources than traditional classroom instruction alone. These resources can include videos, webinars, podcasts, and other online content to enhance the learning experience.
Overall, hybrid learning is transforming the future of manufacturing apprenticeships, and manufacturers are increasingly adopting hybrid learning models to help their apprentices gain the skills they need to succeed in the manufacturing industry.
So, if you're interested in joining this ever-changing industry, we'd love to hear from you. Now is the time to invest in your future and choose European Springs Ireland to kickstart your career in manufacturing. We offer excellent apprenticeship schemes where you'll learn valuable skills and experience in manufacturing compression springs, designing bespoke pressings, and more. So, get in touch today, and a member of our team will be delighted to point you in the right direction.